Giada De Laurentiis Says Her Chocolate-Hazelnut Gelato Recipe Is 'Beyond Anything You'll Find at the Store'
Give Food Network star Giada De Laurentiis' gelato recipe a try and see if you agree with her that it's better than store-bought!
As the weather gets warmer, it's time for frozen treats. Food Network star Giada De Laurentiis claims her homemade gelato recipe — starring the dynamic duo of chocolate and hazelnut — is better than any pint-sized frozen gelato sold in grocery stores.
Here's how to make it.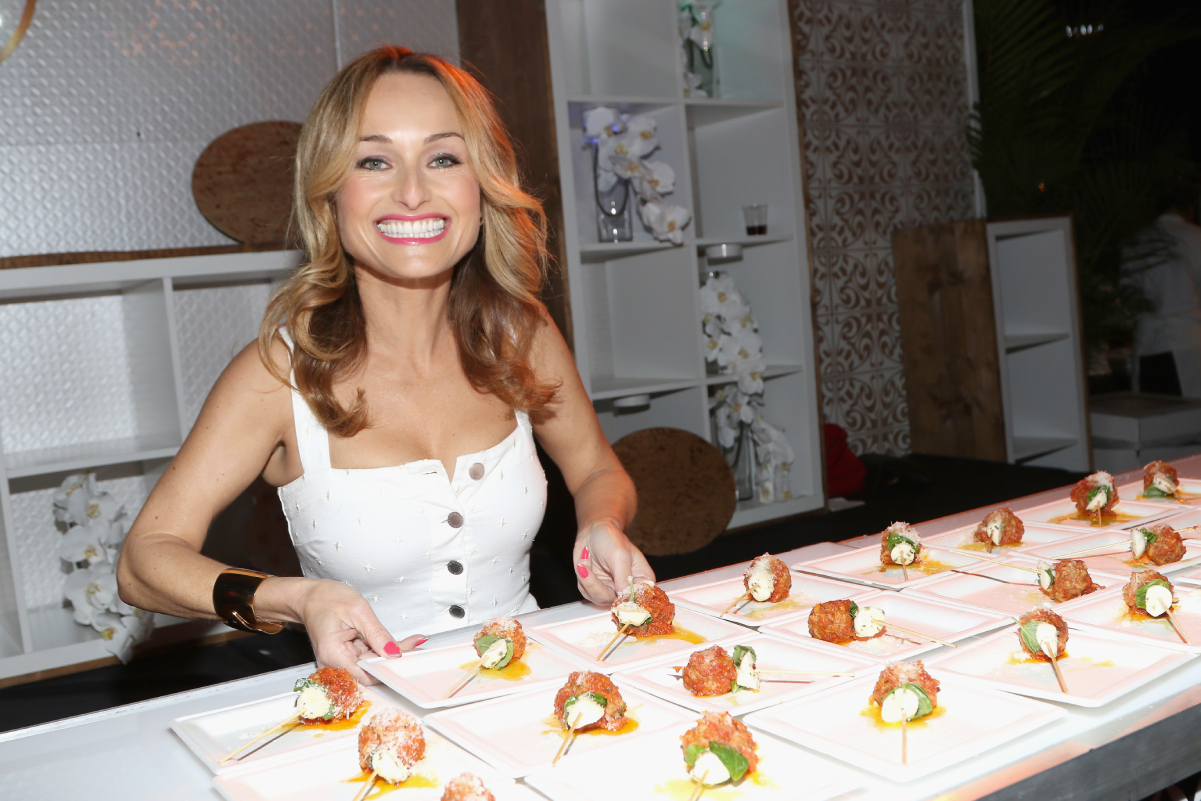 De Laurentiis says her gelato recipe 'is so much easier than you think'
On her lifestyle and food blog Giadzy, the Simply Giada wrote that her gelato recipe "will convince you to make gelato at home!"
She added: "Making gelato at home is so much easier than you think, and the quality of making it homemade is beyond anything you'll find at the store. Impossibly creamy, so refreshing and delicious, and you can really add whatever you want to it."
You'll need an ice cream maker to create De Laurentiis' gelato
Before anything else, De Laurentiis starts with the foundation of gelato: the custard.
Milk, cream, and sugar are heated in a saucepan on the stove, after which eggs are added. The chef cautions to be careful they don't become scrambled. This is accomplished by tempering the mixture: "slowly adding some of the warm milk mixture to the eggs and then slowly adding the gently warmed eggs back into the milk mixture."
De Laurentiis notes to cook the milk and egg liquid "over very low heat," being sure to stir non-stop until it coats the back of a spoon. The chef says this should take about 10 minutes, after which the mixture should be strained over a bowl. Vanilla and hazelnut spread are stirred in "until it dissolves." It's placed in the refrigerator and chilled thoroughly before it's poured into an ice cream maker. Follow the appliance's directions to make the gelato.
The culinary personality suggests serving the finished gelato in bowls and topped with hazelnuts.
She continued on Giadzy: "Once you've made your gelato and let it set in the freezer, you'll have an absolutely delicious treat on hand for whenever you need it. Trust us – this one will be on repeat!"
Get the full recipe, video, and reviews on Food Network's site.
One reviewer proved De Laurentiis' gelato can be made without an ice cream maker
With almost 200 five-star reviews, the chef's gelato recipe is a hit with home chefs, even with novice cooks attempting the dessert.
"This was my first time to make Gelato and I couldn't have picked a better recipe. So smooth and creamy. If you like Nutella you'll love this recipe. I was surprised how well it kept in the freezer," one reviewer wrote.
Another person said, "One of my all-time favorite things I've ever made from a food network chef. I've made this many times over the years and it's always a huge smash, best ice cream treat anyone's ever had!"
And for those home cooks who don't own an ice cream maker, one reviewer reported they were able to make De Laurentiis' recipe using only their freezer: "I don't own an ice cream maker … i just stuck the bowl in the freezer and took it out every hour and gave it a good mix. … [it] takes a lot longer about 6-8 hours to freeze but this is soooooo worth the wait…"