Giada De Laurentiis' Chocolate Salami and Other Unique Valentine's Day Recipes from the Food Network Star
For Valentine's Day recipes your sweetheart won't soon forget, try these intensely chocolate recipes from Food Network star Giada De Laurentiis.
There's no question, chocolate is Valentine's Day's food of love. For those moments when more than a box of chocolates is called for, here are a few impressively dazzling recipes from Food Network star Giada De Laurentiis that are mouthwatering expressions of love.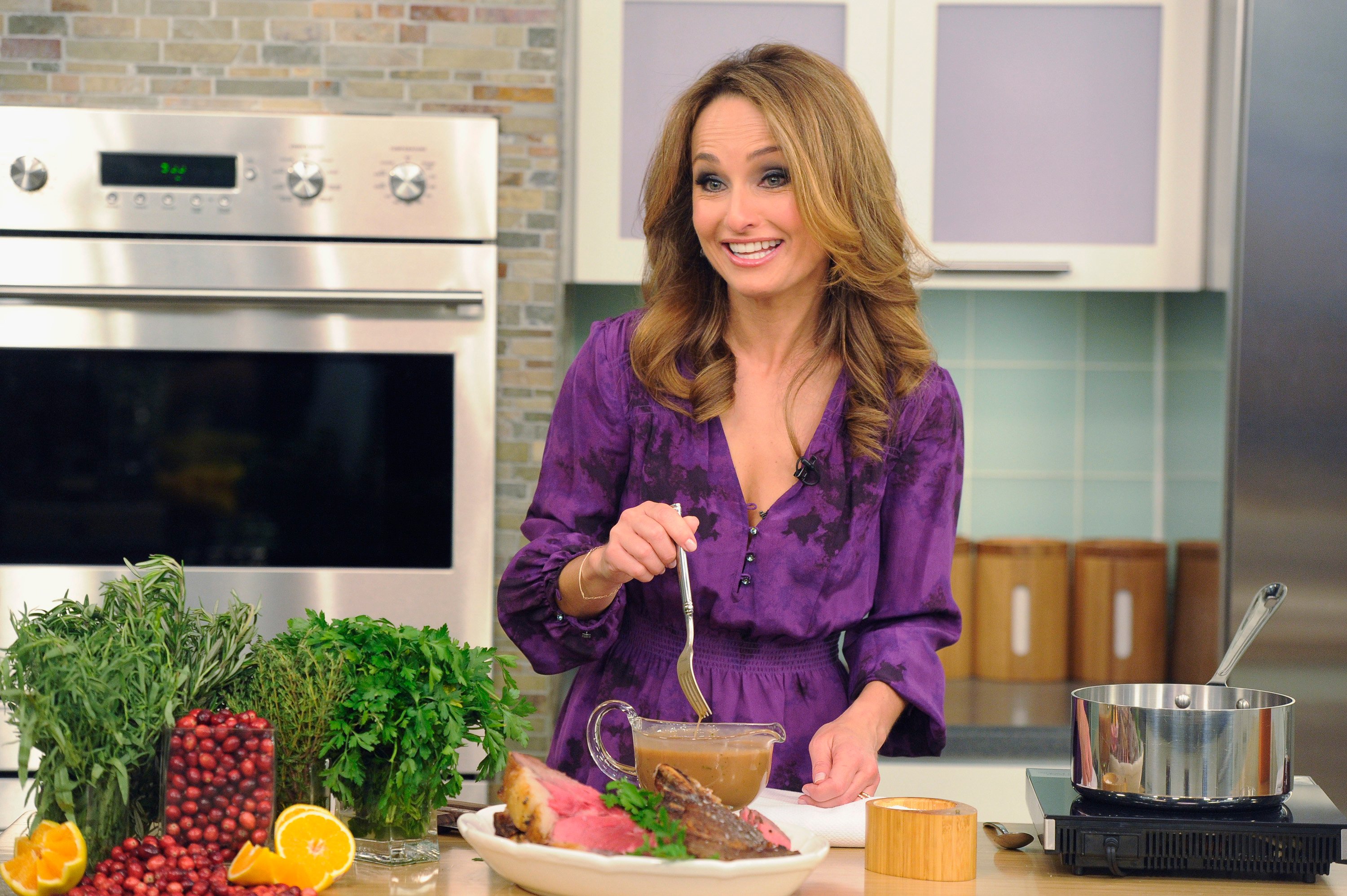 De Laurentiis' Chocolate Stout Torta calls for a cup of dark beer
The chef in the Food Network video for the recipe calls this rich, chocolate cake her "Irish-Italian match made in heaven. … It's just, I think, the perfect dessert. It's just going to surprise everybody."
Her use of stout beer, such as Guinness brand, infuses this gorgeous dessert with the beer's dark, roasty flavors.
De Laurentiis also skips conventional flour and instead uses almond and oat flours. "Just make sure that all the flour is incorporated so you don't get chunks of uncooked flour in your torta," De Laurentiis cautions home cooks.
Reviewers praised the dessert, as one fan penned on Food Network's website, "This is so easy and delicious, and result is super moist."
Get the full recipe, video, and reviews on Food Network's site.
Chocolate Dessert Salami is an impressive dessert
Just eight ingredients — slivered almonds, chopped walnuts, crushed biscotti, semisweet chocolate chips, brewed coffee, orange zest, and confectioners' sugar — give this fun dessert its cured deli meat appearance. But be assured, this is thoroughly a winner of a dessert that will impress.
"All I can say is WOW! SO easy to put together for such a yummy dessert. It's almost like fudge but so much more easier to make," wrote one reviewer on Food Network's site, while another added, "I just finished making these..unbelievable! The hint of coffee and orange zest are just perfect."
Go to Food Network's site for the full recipe.
Giada De Laurentiis' Chocolate Pasta adds a decadent touch to any meal
Yes, you can enjoy the Simply Giada host's Chocolate Pasta in a savory meal.
When she appeared on Conan to prepare this dish (see video above), De Laurentiis served host Conan O'Brien chocolate linguini in a sauce of pancetta, browned butter, mascarpone cheese, and peas.
Don't let the chocolate fool you into thinking it can only work as a dessert pasta, De Laurentiis says on her food blog, Giadzy.
"There's nothing like fresh, handmade pasta," the chef writes. "Not only is it tastier than the dried stuff, it's easy to customize with any flavor combination you can dream up. One of my favorites – and Jade's, too! – is this chocolate version. The addition of cocoa powder to pasta dough may sound crazy, but it works! After all, chocolate has been used in savory dishes around the world for centuries – think of Mexico's deep, dark mole."
All that's needed for this dish is cake flour, all-purpose flour, cocoa powder, salt, egg yolks, and extra-virgin olive oil.
Find the full recipe on Giadzy.
Make Valentine's Day extra special with these uniquely delicious recipes from Giada De Laurentiis.