Giada De Laurentiis' Chocolate Stout Cake Is a Valentine's Day Gluten-Free Treat
Make it a gluten-free Valentine's Day with Food Network host Giada De Laurentiis' chocolaty recipe for Chocolate Stout Torta.
With a little bit of both Ireland and Italy on one plate, Food Network star Giada De Laurentiis' Chocolate Stout Cake features rich stout beer, oat flour, and almond flour in this classic Italian dessert. 
It's a gorgeous Valentine's Day treat that's perfect for your sweetheart, yourself, or anyone who enjoys their desserts gluten-free.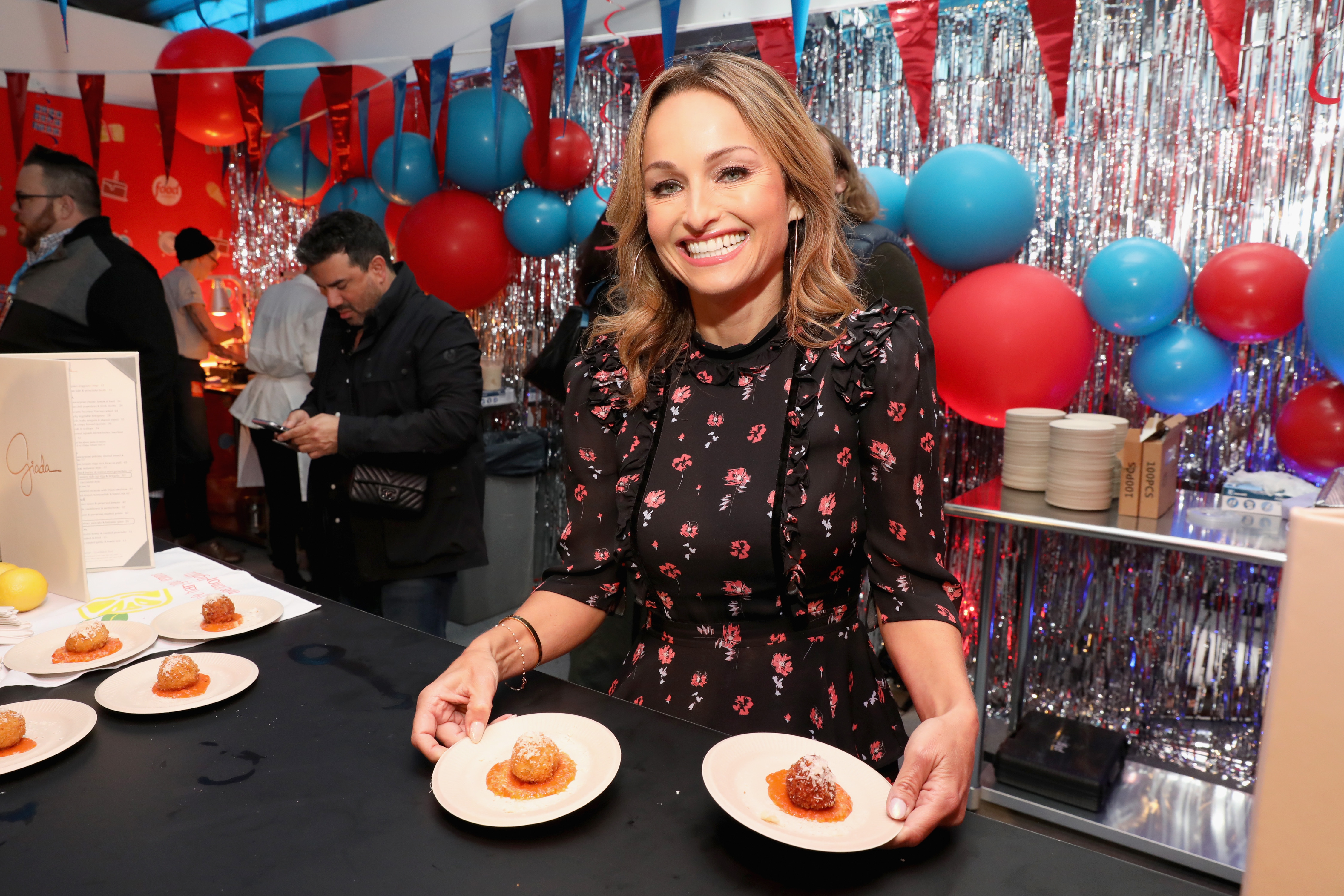 De Laurentiis' Chocolate Stout Torta can be made fully gluten-free
The chef, in the Food Network video for this recipe, calls the rich, chocolate cake her "Irish-Italian match made in heaven. … It's just, I think, the perfect dessert. It's just going to surprise everybody."
Her choice of stout beer, such as Guinness brand, adds the beer's distinctively roasty flavor to this sophisticated dessert. De Laurentiis notes that the cake can be made completely gluten-free by choosing a gluten-free beer.
She also bypasses all-purpose flour and goes instead with almond and oat flours. "Just make sure that all the flour is incorporated so you don't get chunks of uncooked flour in your torta," De Laurentiis cautions home cooks.
Get the full recipe, video, and reviews on Food Network's site.
Giada De Laurentiis' torta comes together quickly
For this gorgeous, fudgy dessert, you'll need butter, stout beer, sugar, 5% Greek yogurt, unsweetened cocoa powder, vanilla extract, kosher salt, large eggs, almond flour, oat flour, and baking soda. 
A 9-inch springform pan lined with parchment paper is also needed for the recipe. The Eat Better, Feel Better author points out that the pan, including the parchment paper, should be buttered before pouring the batter into it.
The Simply Giada star begins the recipe by melting the butter in a saucepan and stirring in the stout. While this mixture cools, she stirs together in a bowl the sugar, yogurt, cocoa powder, vanilla, salt, and eggs. Add in the beer mixture, followed by the flours and baking soda, De Laurentiis says, by folding them in with a spatula.
Place this batter into the springform pan and bake in a 350-degree F oven for an hour. The chef takes this dessert to another level with a whiskey-infused whipped cream. Use a mixer to blend the heavy cream, sugar, and whisky for a minute. De Laurentiis adds that the cake should be fully cooled before topping with the whipped cream.
Home cooks praised De Laurentiis' chocolate masterpiece
Reviewers on Food Network's site were impressed with this simple, yet elegant torta.
"Great and sooo easy!  Full of flavor and even though it is dense the stout makes it light.  I will definitely make this again!," one reviewer wrote.
Another fan was wowed by the cake's moist texture, "This is so easy and delicious, and result is super moist. After an hour of baking and a crumb-free tester, I thought it tasted somewhat underbaked, so I returned it to the oven for 10 more minutes. Still super moist, so I guess I don't know tortas!"
RELATED: Giada De Laurentiis' Lamb and Red Wine Stew Is a Show-Stopping Valentine's Day Dinner