Giada De Laurentiis' Cioppino Puts a 'Surf-and-Turf' Spin on the Classic Seafood Stew
Food Network star Giada De Laurentiis' version of Cioppino adds a flavorful twist to the Italian dish. 
While the classic seafood stew features hard-shell clams, mussels, shrimp, scallops, and perhaps even crab or lobster, the Italian-American chef's spin on it stars large shrimp and adds an even more savory flavor with the addition of hot Italian sausage, as well as cannellini beans and fennel.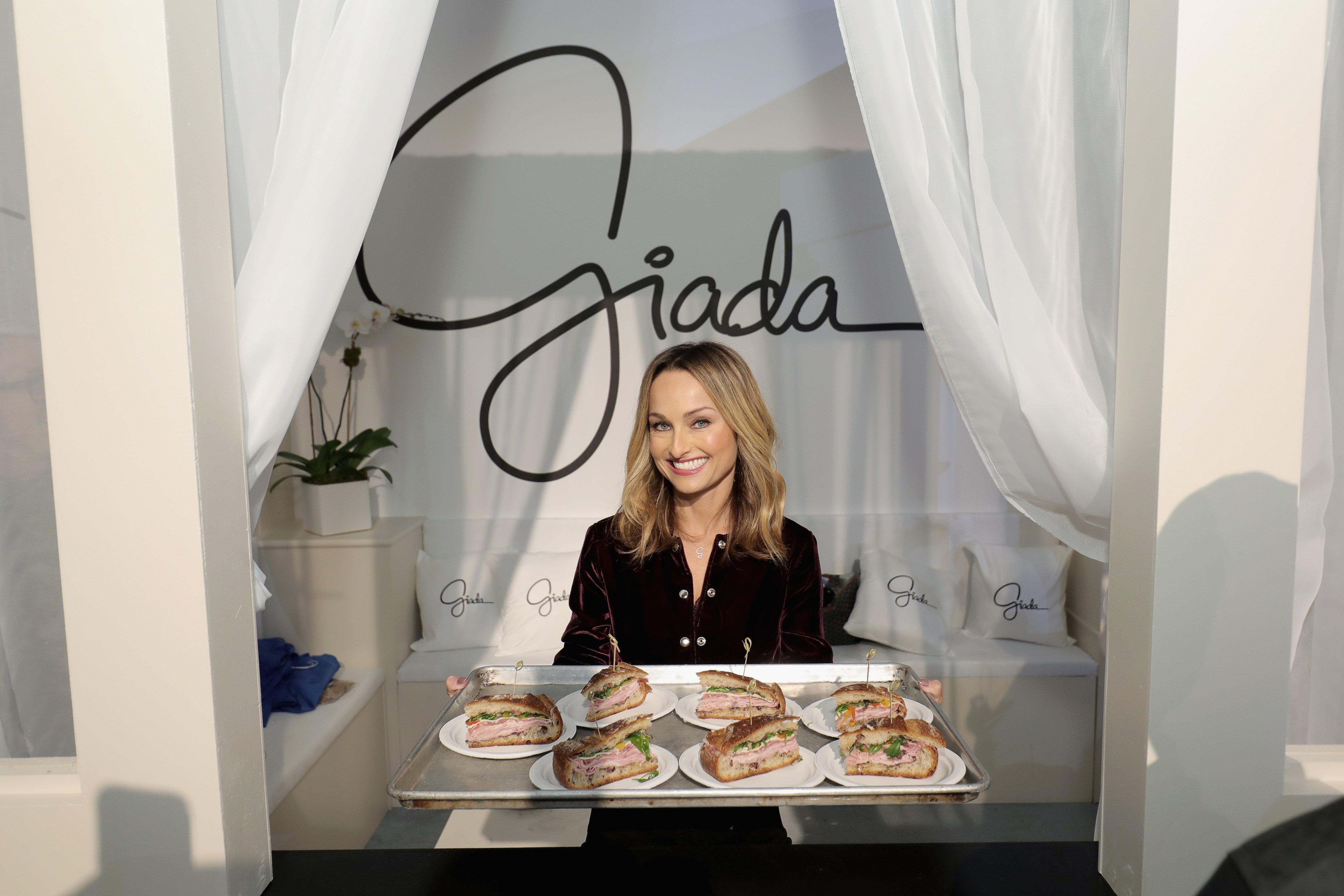 De Laurentiis' Cioppino adds sausage and fennel for an even heartier, flavorful stew
In her cookbook, Weeknights with Giada, the chef calls her take on the dish, "Surf and turf in a bowl! I've taken a classic Italian seafood stew and given it a twist by adding chunks of spicy Italian sausage to the sweet sauteed fennel, creamy cannellini beans, and shrimp in a rich tomato broth."
She adds that home cooks can make her spicy version less so by going "for sweet sausage instead of the spicy."
In addition to the sausage, fennel, beans, and shrimp, De Laurentiis also features in her soup garlic cloves, shallots, white wine ("such as Pinot Grigio"), tomato paste, low-sodium chicken broth, one bay leaf, fresh basil leaves, fresh thyme leaves and, of course, salt and pepper.
You'll find the complete recipe in Giada De Laurentiis' cookbook Weeknights with Giada: Quick and Simple Recipes to Revamp Dinner.
Giada De Laurentiis also makes a winning classic Cioppino
The Simply Giada star stays closer to the classic version with her recipe on the culinary channel's site. This recipe calls for fennel, onions, shallots, garlic, crushed red pepper, tomato paste, canned diced tomatoes, dry white wine, fish stock, and the stars of the dish: clams, mussels, shrimp, and "assorted firm-fleshed fish fillets such as halibut or salmon."
In the Food Network video for this recipe, De Laurentiis explained that Cioppino is one of her favorite dishes, especially during the holidays that tend to be "filled with heavy food and lots of it. This is a great alternative when you're having friends over during the holidays. I love to make this fish soup."
Get Giada De Laurentiis' more traditional Cioppino recipe, video, and reviews on Food Network's site.
De Laurentiis' Cioppino is a hit with Food Network reviewers
Reviewers were wowed by the chef's thoroughly satisfying fish stew, chock full of flavor and delectable seafood.
"Out of this world! Added halibut and scallops…a keeper, for sure! Wouldn't change a thing except for a change of seafood, dependent upon your likes!," one of the recipe's five-star reviews said.
Many home cooks went with clam juice instead of fish stock, as it was easier to find. One happy fan of the recipe took matters entirely into their own hands, saying, "Delicious and so simple! This soup is perfect with some crusty bread. Since I didn't have prepared fish stock on hand, I just used the shells from the shrimp that I peeled and the skin from the fish, tossed them in some water, and cooked for a while to make a quick stock."
RELATED: Giada De Laurentiis' 'Pasta in a Hurry' Is a Nostalgic Favorite of the Chef's