Giada De Laurentiis' Cookbooks in Order, From 'Everyday Italian' to 'Eat Better, Feel Better'
Giada De Laurentiis isn't just a Food Network star. Yes, she's been hosting her own cooking shows since the early 2000s but she's also a cookbook author and a Le Cordon Bleu-trained chef. Per De Laurentiis' official website, these are all of her cookbooks from oldest to newest beginning with Everyday Italian. 
1. 'Everyday Italian'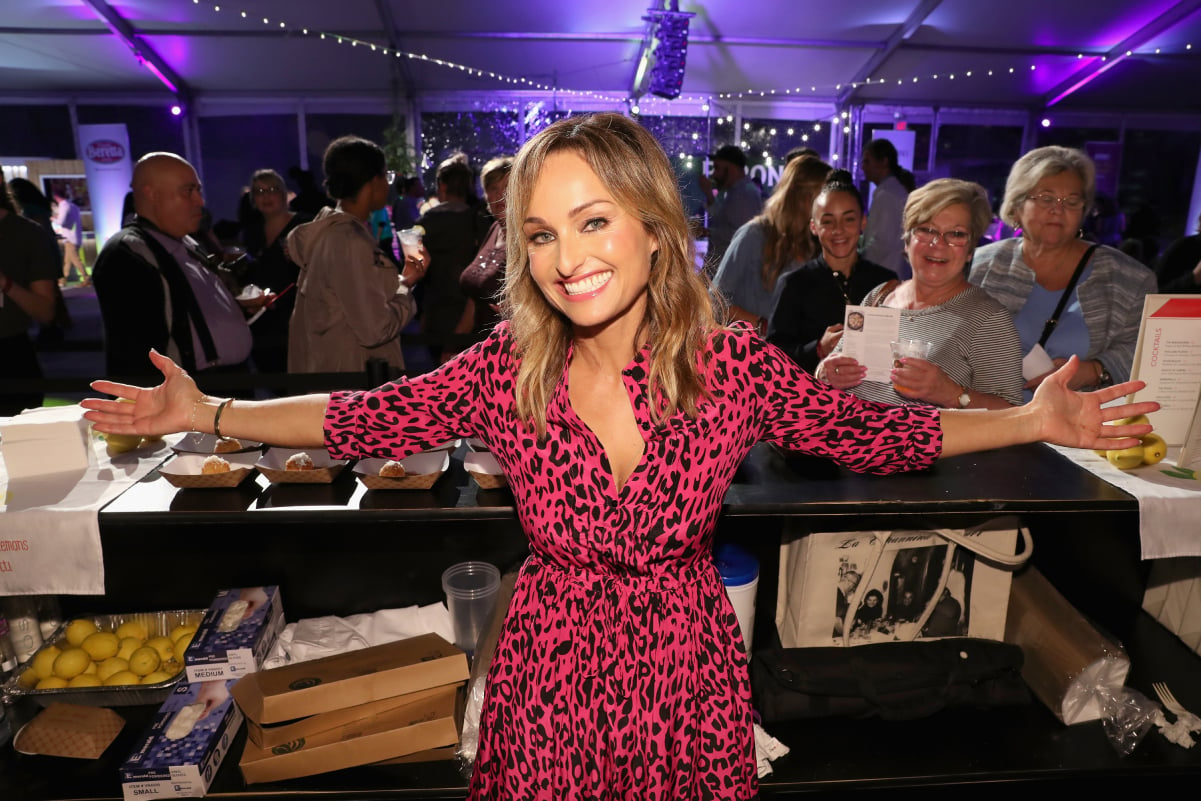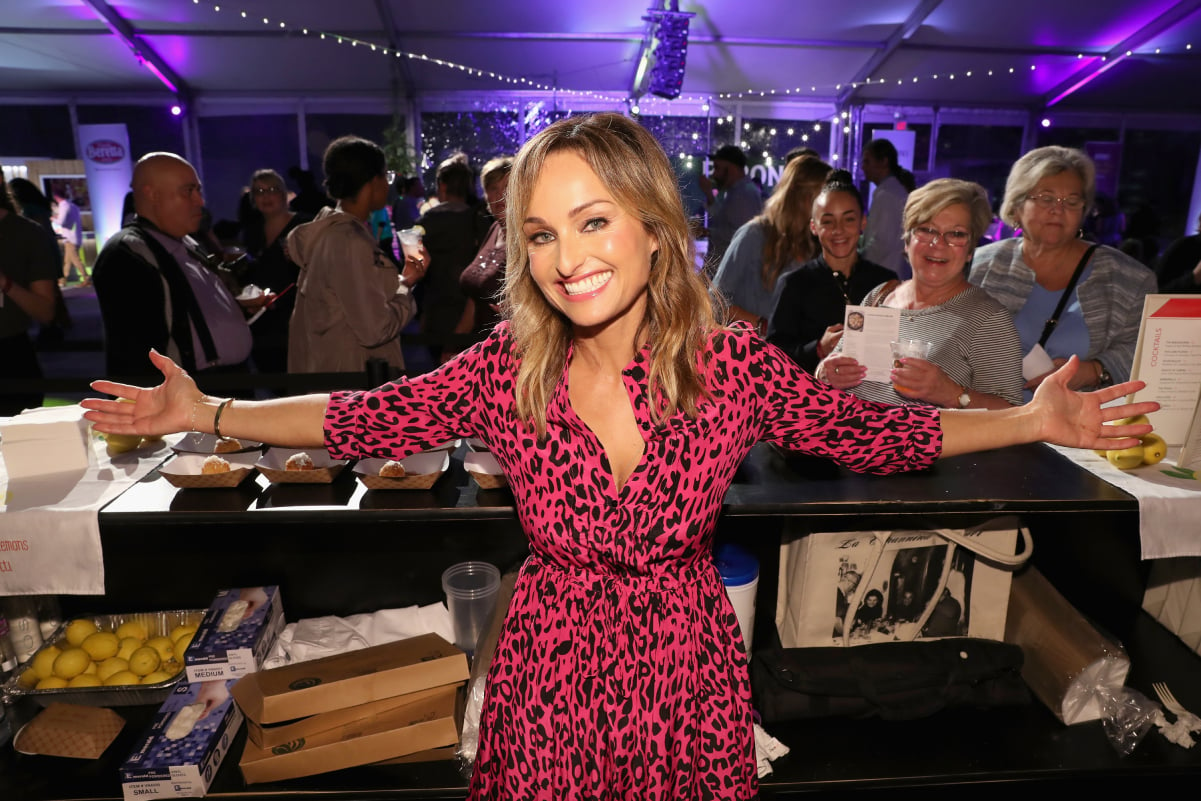 De Laurentiis' debut cooking show, Everyday Italian, premiered in April 2003 but it wasn't until two years later in 2005 she released a cookbook of the same name. Filled with "essential recipes to make a great Italian dinner," the cookbook is still in print despite Everyday Italian going off the air in August 2008.
Fans of De Laurentiis' can revisit some of her classic Italian recipes from her early days as a Food Network star and occasionally catch reruns on Food Network. 
2. 'Giada's Family Dinners'
A year later De Laurentiis released her sophomore cookbook, Giada's Family Dinners. The Food Network star included photos of her friends and family alongside some of the recipes she and her family have been making for years. 
The cookbook includes recipes for soups such as Escarole and Bean, one-pot dinners, and holiday favorites. The recipes are categorized as follows: soups and sandwiches, Italian salads and sides, everyday family entrees, the Italian grill, family-style pasta, family-style get-togethers, Italian family feasts, and family-style desserts. 
3. 'Everyday Pasta'
It's all about pasta in this 2007 cookbook from De Laurentiis. Featuring more than 100 recipes there are recipes to satisfy every pasta craving from Roman-Style Fettuccini with Chicken and Baked Pastina Casserole to Spaghetti with Eggplant, Butternut Squash, and Shrimp. Just remember to brush up on De Laurentiis' pasta do's and don'ts before the cooking starts. 
4. 'Giada's Kitchen: New Italian Favorites'
Italy meets California in De Laurentiis' 2008 cookbook. Again, De Laurentiis shared upwards of 100 new recipes this time each with a California twist. Think: lighter, fresher, and simpler to prepare. 
5. 'Giada at Home'
Another companion piece to go with her cooking show of the same name, De Laurentiis' Giada at Home hit shelves in 2010. In it, she shares classic Italian recipes infused with the California flavors she grew up with. Some of the dishes include cheese-stuffed dated wrapped in prosciutto, risotto, lamb chops, and grilled asparagus. There's also an entire section dedicated to brunch. 
6. 'Weeknights with Giada'
This 2012 De Laurentiis cookbook is all about getting food on the table in a hurry. She has recipes for soups, pizzas, pasta, meat, fish, and dessert. And most of them are ready in 30 minutes or less. Highlights include 20-minute Rustic Vegetable and Polenta Soup and 15-minute Spicy Linguini with Clams and Mussels. 
7. 'Giada's Feel Good Food: My Healthy Recipes and Secrets'
How does De Laurentiis stay in shape? It's a question she answers in this 2013 cookbook. The Food Network star includes 120 recipes for everything from breakfasts, lunches, and snacks to dinners and desserts. De Laurentiis also gets personal, sharing her exercise routines and how she handles sugar cravings. 
8. 'Happy Cooking: Make Every Meal Count … Without Stressing Out
This 2015 cookbook offers up more fresh recipes (nearly 200 of them). De Laurentiis shares time-saving tips and ways to eat more fruits and vegetables on any occasion including holidays, weeknights, and casual weekends.  
9. 'Giada's Italy: My Recipes for La Dolce Vita'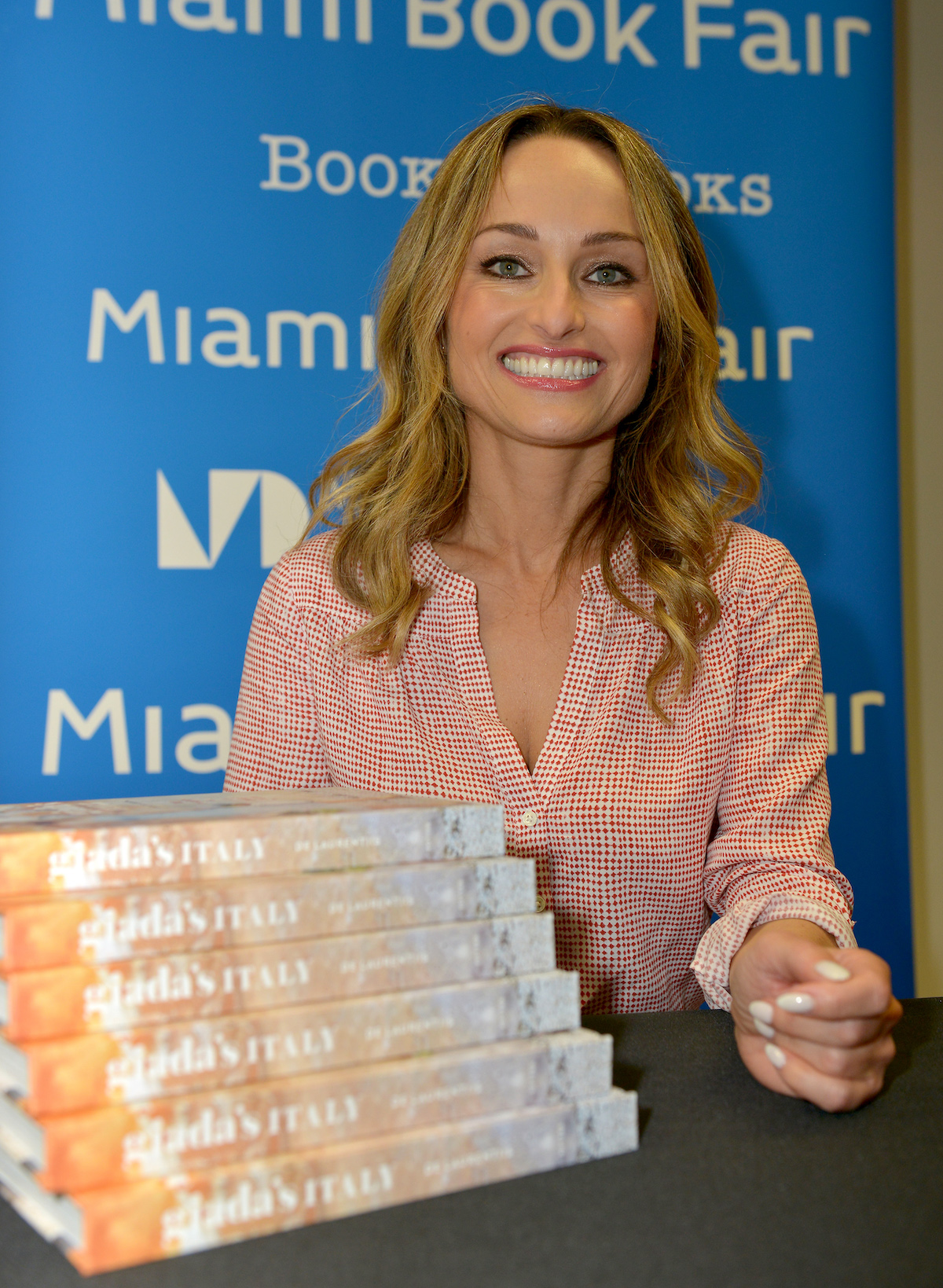 De Laurentiis goes back to her Italian roots in this 2018 cookbook. Once again she puts her signature California twist on every recipe. Dishes range from Bruschetta with Burrata and Kale to Salsa Verde Grilled Swordfish with Candied Lemon Salad, and Pound Cake with Limoncello Zabaglione. Want more of De Laurentiis' Italian adventures? Check out her cooking show, Giada in Italy.
10. 'Eat Better, Feel Better: My Recipes for Wellness and Healing, Inside and Out'
This 2021 cookbook took De Laurentiis 10 years to write. She used to snack on the wrong foods during filming but over time she discovered what worked for her. Eat Better, Feel Better is the result. The 51-year-old created a 21-day menu outline featuring dairy-free, sugar-free, and gluten-free recipes.