Giada De Laurentiis' Cookout-Worthy Pasta Salads
Looking for easy-to-make and satisfying pasta salads for your next picnic?  Food Network personality Giada De Laurentiis has quite a few quick and fresh options for your next warm-weather outing. 
From her aptly named Picnic Pasta to her Italian Pasta Salad, there's something for everyone.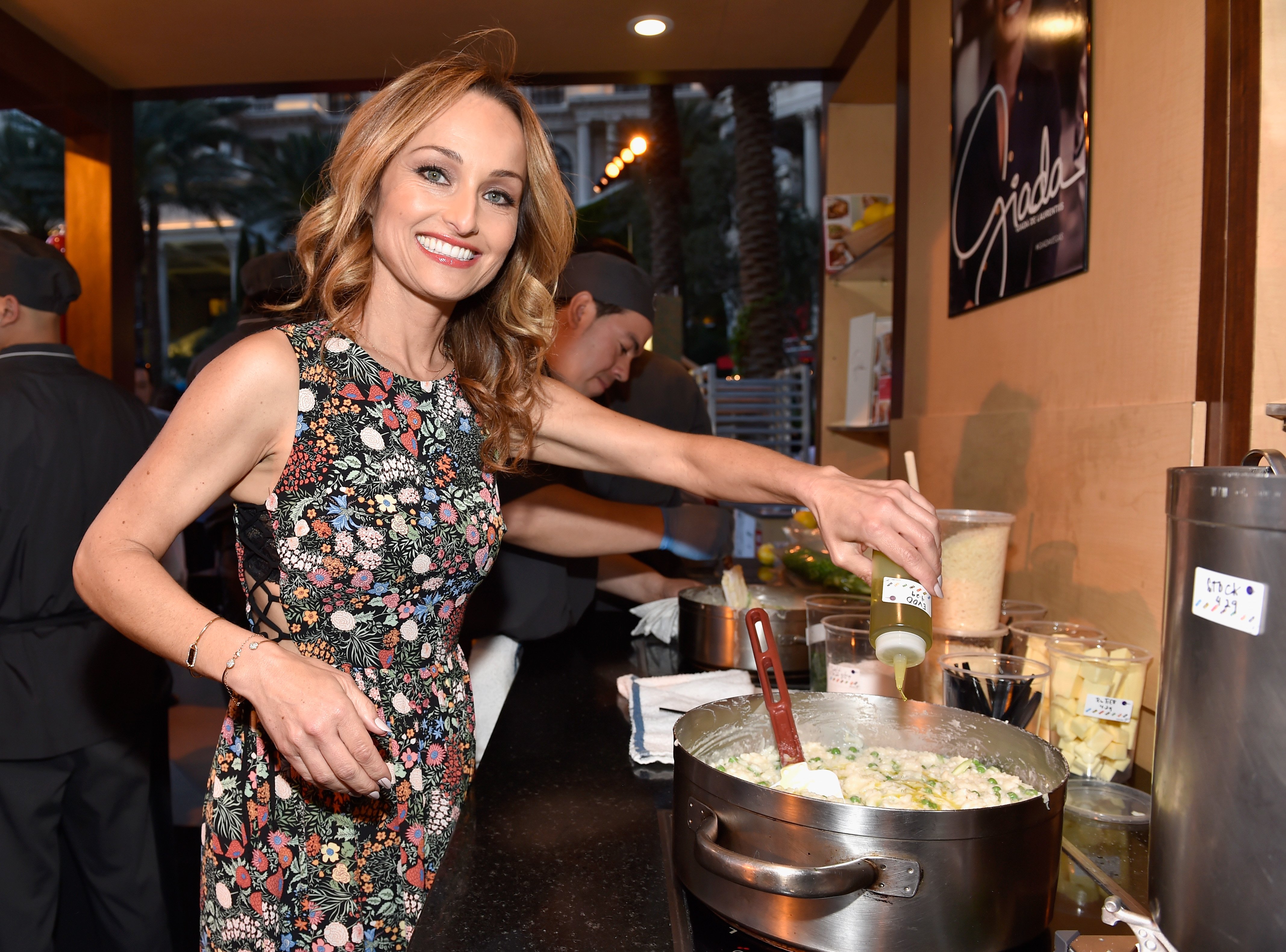 The culinary personality puts an Italian spin on pasta salad
As De Laurentiis pointed out on her lifestyle and food blog Giadzy, Americans aren't the only ones who love a great pasta salad for an outdoor meal.
"Just as we tote bowls of pasta salad along to our summer potlucks in the states, Italy follows suit with a similar tradition," she wrote. "Pasta Fredda, which translates to 'cold pasta,' is Italy's version of pasta salad. While it can be eaten at home, it's most traditional for these pasta salads to be brought along to picnics and beach lunches for an al fresco meal."
Here are three deliciously satisfying cold pasta salad recipes from De Laurentiis that will disappear quickly on your next picnic.
De Laurentiis' Picnic Pasta
The chef's perfect-for-outdoor-dining salad lightens up conventional pasta salad with the inclusion of Greek yogurt in the dressing. In addition, for this recipe, you'll need mayonnaise, apple cider vinegar, honey, chopped cornichons, chopped fresh herbs, chopped capers, finely chopped celery, fennel and, of course, a cooked and cooled short pasta such as fusilli or elbow.
De Laurentiis' dish is practically instant: all ingredients are tossed together in a bowl until everything's coated in the dressing.
Home cooks loved the Simply Giada host's super easy salad, with comments including "This is the pasta salad recipe I have been looking for — all fresh ingredients — fresh spring/summertime flavors and I didn't have to cook something to add — other than the pasta." 
Get the complete recipe on Food Network's site.
The chef's Orzo Salad
With garbanzo beans, grape tomatoes, chopped red onion, and fresh basil and mint leaves, this is a winner of a warm-weather dish that can feed any size crowd. For instance, the culinary personality notes in the recipe's Food Network video, link below, that "you can also put scallions or sweet onions. I like the red onion, I like the purple color. A little bit of bite, they're sweet."
With over 400 reviews on Food Network's site, De Laurentiis' recipe clearly does something right. Home cooks wrote of the easy dish: "I made this recipe as written except I doubled it and it was a success with all my friends who tried it. The fresh mint and basil add so much flavor that we liked it with and without the dressing. Thank you for a great recipe."
Get the recipe from Food Network.
De Laurentiis' colorful Italian Pasta salad
This pasta salad from De Laurentiis has everything you love about antipasto and more. With salami, smoked turkey, Provolone cheese, Asiago cheese, olives, and roasted red peppers, this crowd-pleasing keeper is tossed with fusilli pasta and a flavorful dressing.
One person sang the salad's praises on Giadzy, writing, "Super good!!! I probably ate 2 servings (and would have had a third). I told my husband I'm making this for every dinner we get invited to from now on. Thanks."
Get the complete recipe on Giadzy.
RELATED: Giada De Laurentiis' Mom's Stuffed Tomatoes Recipe Is 'Comfort Food From My Childhood'