Giada De Laurentiis' Easy Cheesy Bacon And Hash Brown Frittata
Food Network star Giada De Laurentiis' Cheesy Bacon and Hash Brown Frittata is the quick and satisfying breakfast you might want to add to your Mother's Day menu.
Just in time for your Mother's Day breakfast menu planning, here's Food Network star Giada De Laurentiis' savory and fluffy frittata starring cheese, bacon, and hash brown potatoes.
It's a satisfying meal that's easy to make.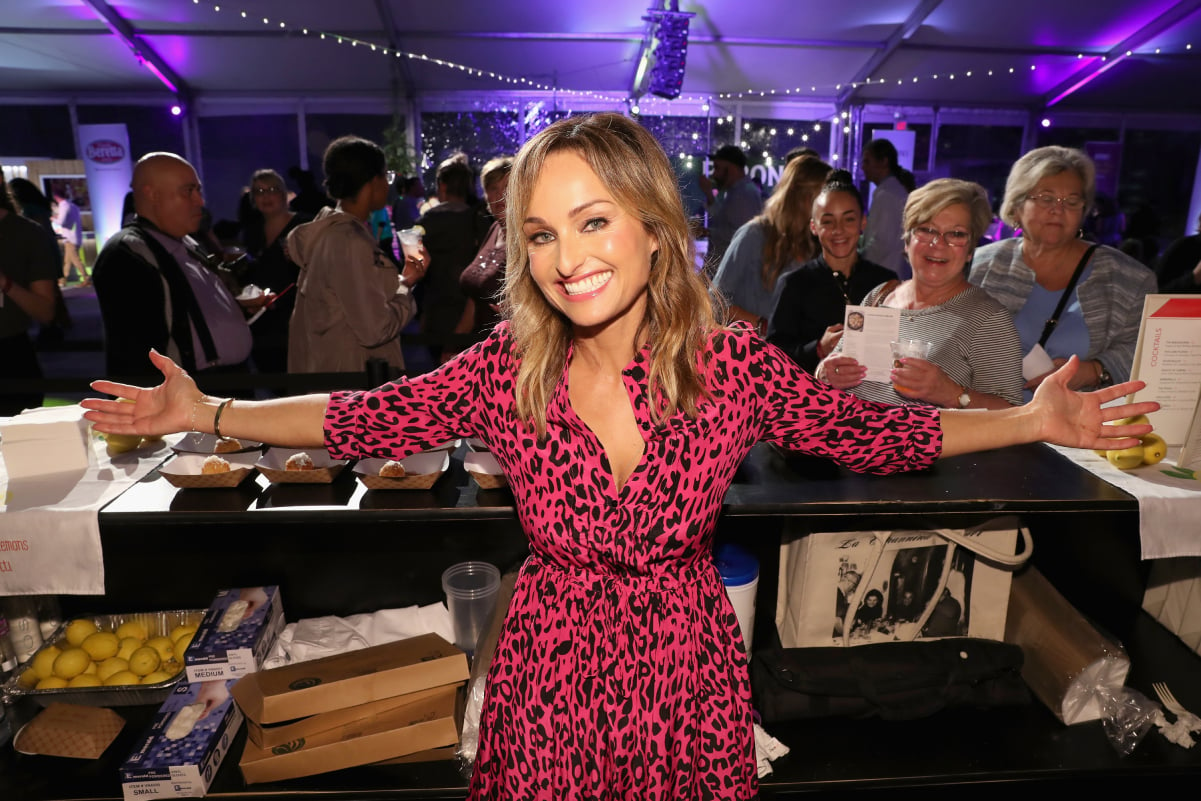 De Laurentiis' hearty frittata is packed with flavor
The culinary personality's easy egg dish calls for diced onion and bacon, frozen hash browns that have been thawed, chopped Tuscan kale, 10 eggs, heavy cream (De Laurentiis says whole milk is fine as well), grated white Cheddar cheese, and grated mozzarella cheese.
The Food Network video, below, for this recipe, was filmed at the start of the 2020 pandemic when many food supplies (and supplies in general) were not very easy to find. While cooking with her daughter Jade, the chef shared that "In this time of being home, I bought a lot of frozen things that I don't usually buy, to be honest."
In this case, specifically, she's referring to the hash browns. "So I stocked up on like hash browns and stuff like that. Because I thought they would make a really easy breakfast. And I just thought, 'well, if I can't find potatoes, then I can do that.'"
The chef's egg dish is great any time of day
"It makes a great lunch; it's also a great snack," De Laurentiis said of her frittata.
While Jade cracked the eggs into a bowl, the chef sauteed the chopped onions with the hash browns in a large skillet.
The Simply Giada star then chops the Tuscan kale explaining in the video why she prefers this type of the leafy green: "I love this. It's almost like baby kale, so it's really easy to cook down. It's not too fibrous, so you can use the whole kale if you want."
Now the kale is placed "right on top of the hash browns" to cook along in the skillet.
Jade whisks the eggs, adding milk to add fluffiness to the end product, as well as the grated mozzarella and Cheddar cheeses. Her mother reminds her, "Be gentle; otherwise, you're going to end up wearing eggs and milk."
The cooked, chopped bacon is added to the hot skillet with the other ingredients, followed by the egg mixture. It cooks until it sets and then it's placed under "the broiler for about four or five minutes, so it completely cooks through, because the bottom's already started to cook."
Once it's golden brown on top, this frittata is ready to serve!
For the complete recipe and reviews, visit Food Network's website.
Reviewers praised De Laurentiis' easy, cheesy frittata
Home cooks on Food Network's site chimed in with five-star reviews for the chef's quick and filling egg dish.
"Very light and full of taste. This recipe beat out the family favorite quiche!," one reviewer wrote.
Others agreed adding, "This is delicious and easy to make. If you love kale, you will love it!" and "Easy to make. Nice fluffy texture! Will definitely make again."