Giada De Laurentiis' Easy Pizza Burgers Are Perfect for Barbecues
Love pizza and burgers? Combine the two and get Giada De Laurentiis' Burgers a la Pizzaiola recipe. The Food Network chef puts an Italian spin on the American classic when she fuses pizza and burgers together.
Giada De Laurentiis has the food processor 'do all the work' with this burger recipe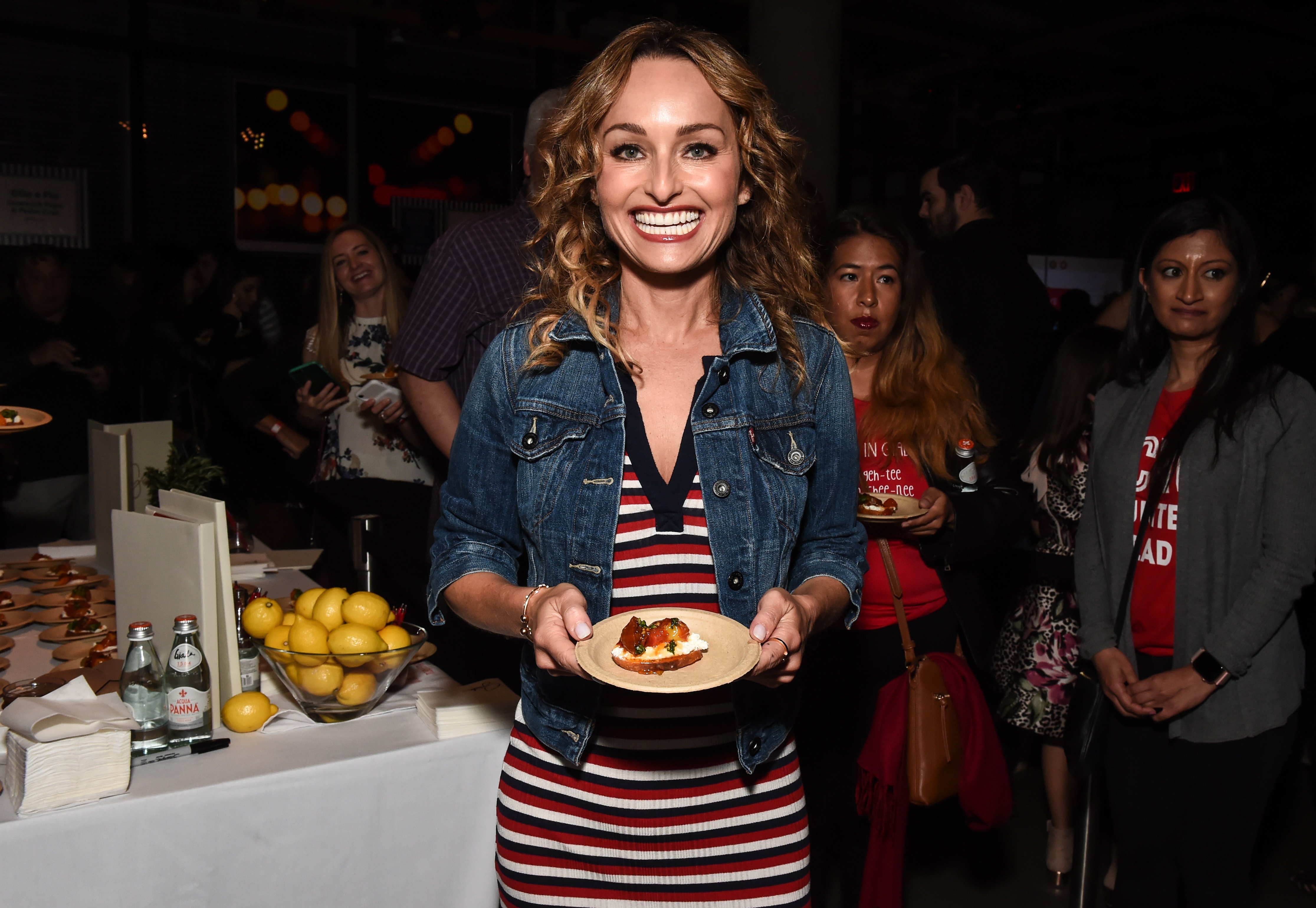 RELATED: Giada De Laurentiis' Pasta Do's and Don't's Reveal Common Pasta Mistakes
Making these burgers on her Food Network show, Giada at Home, the cookbook author explained that she leaves the majority of the work up to one kitchen appliance. 
"The food processor's going to do all the work," De Laurentiis said as she added fresh basil.
Not only is it quick and easy — there's no standing in the kitchen spending 20-plus minutes chopping everything by hand — De Laurentiis says it actually makes for a better burger.
"The reason I like doing it in here," De Laurentiis explained, "is just because that way everything is the same size and it kind of melts into the burger as it cooks, which is really good."
De Laurentiis' pizza burgers are easily adaptable
RELATED: Giada De Laurentiis Used to Snack 'on All the Wrong Foods' on the Food Network Set
Switch things up for a barbecue and instead of making classic burgers opt for De Laurentiis' Burgers a la Pizzaiola. On Giada at Home she described them as "everything we love about pizza and pizza toppings in a burger."
They're a fun twist on the barbecue staple and easily adaptable which makes them even better for a cookout. The Food Network star included some of her personal pizza favorites in the seasoning such as sun-dried tomatoes, fresh basil, and garlic.
Not a fan? Use something else. It's easy to swap out certain ingredients for others. Another reason why these are great for barbecues is because guests can add their own toppings. Just as the seasoning ingredients are easily adaptable, so are the toppings. Follow De Laurentiis' lead and put the toppings out so guests can help themselves and prepare their pizza burgers any way they want.
De Laurentiis' Burgers a la Pizzaiola recipe has glowing reviews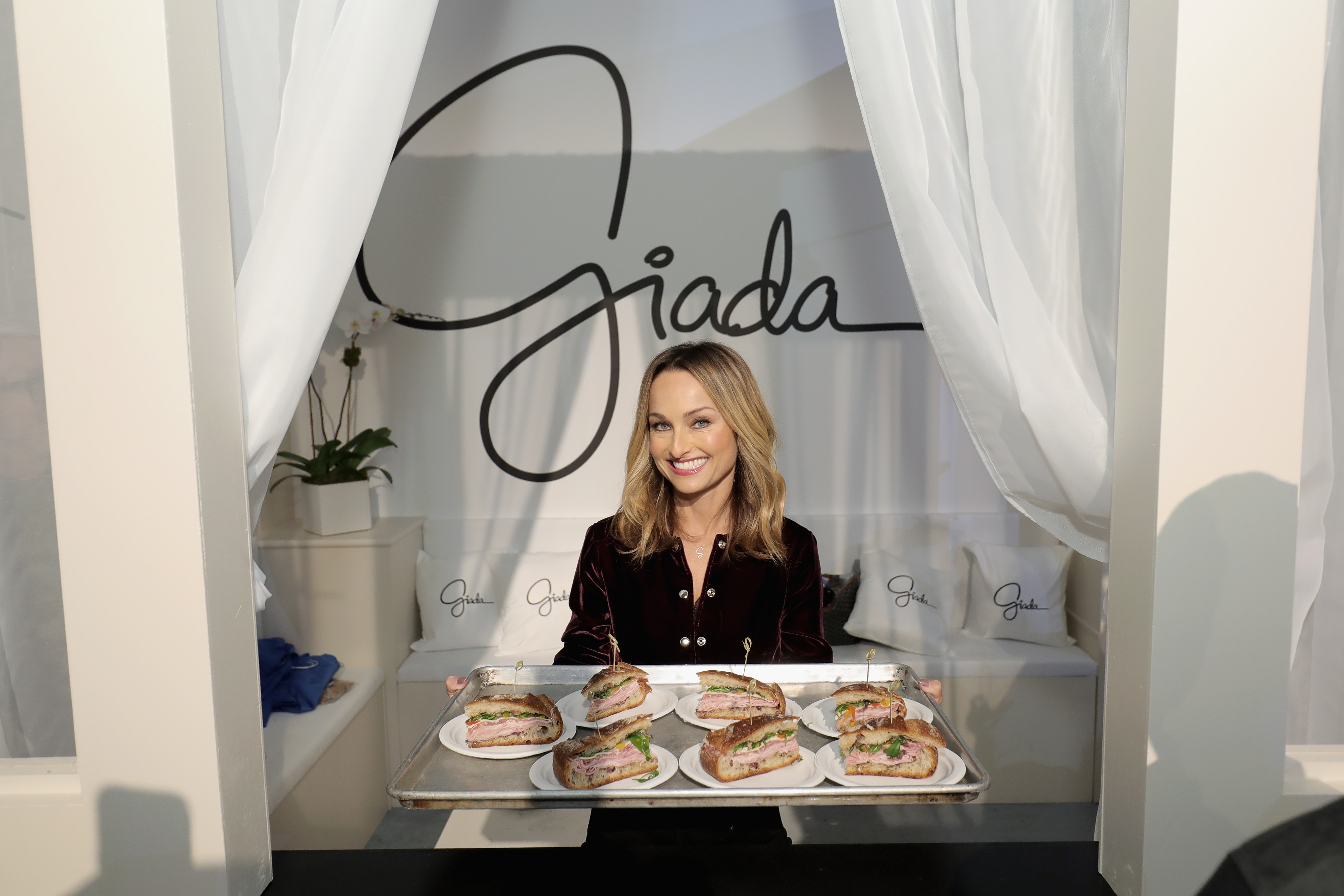 RELATED: Giada De Laurentiis Has 5 Tips to Improve Store-Bought Marinara Sauce
Still not sure about pizza-inspired burgers? At the time of publication, the De Laurentiis recipe has five stars on Food Network's website. There's a modest 21 reviews but each one praises the burgers. 
One reviewer noted they took first place in a burger contest thanks to the Food Network chef's Burgers a la Pizzaiola recipe. "It's my "go-to" burger," they said before adding, "Now it's an award winner too!"
Another reviewer described them as "delicious and easy to make." They added that they "really liked the combination of flavors, especially the sun dried tomatoes" before encouraging others to "try these if you are looking for a simple way to fancy-up your burgers." Some called the burgers a kid-friendly recipe and one person made the bold claim they were the "best burgers" they'd ever tasted.
Make these burgers for a barbecue and see if they live up to the five-star rating.