Giada De Laurentiis Explains How Italian Wedding Soup Got Its Name: 'It Has Nothing to Do With Italian Weddings'
One of the more oddly named dishes in the culinary world, Italian Wedding Soup features light meatballs in a satisfying broth, endive leaves, and maybe or maybe not some small pasta. Food Network star Giada De Laurentiis pulled back the curtain on the meaning behind this delicious dish's handle.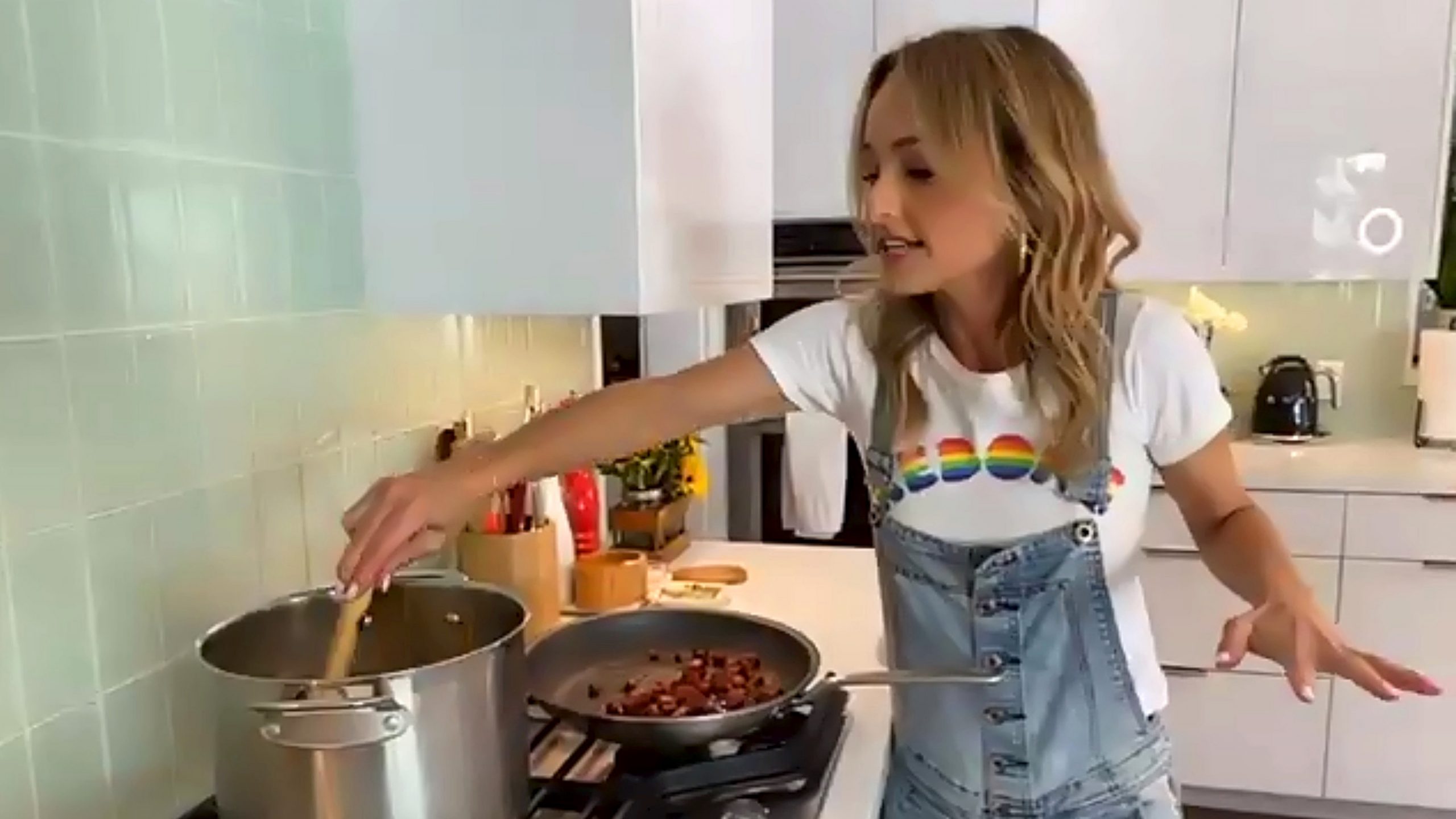 De Laurentiis' Italian Wedding Soup
The Rome-born chef's Italian Wedding Soup features small meatballs in a smooth, savory broth. Made with ground pork, ground beef, onion, fresh parsley, egg, minced garlic, bread pieces, grated Parmesan cheese, and salt and pepper, it's an easy dish that's a cinch to make and a hit with the pickiest of eaters.
"I love this soup! Giada never disappoints. I always like to make a recipe pretty close to as written for the 1st time. The only thing I had to change was I added spinach because I wasn't able to find endive or escarole," one home cook said. Another reviewer added, "Definitely the best! It's pure and simple like the soup should be. It's how my mom made it and I'm glad I found the recipe to reproduce her version of wedding soup."
The chef explained how Italian Wedding Soup got its name
In her Food Network video for the recipe, De Laurentiis demystified the quirky name behind the popular soup.
"Italian Wedding Soup is a traditional dish that's so good, there's no need to save it for special occasions," she said. "A blend of beef and pork makes the tender meatballs. They're simmered in an Italian broth of chicken and curly endive. Cheese and egg are whisked in at the end to make the soup silky and rich. Italian Wedding Soup is worth proposing for."
In Italian, De Laurentiis said, "it's called minestra maritata, which is just 'married soup,' basically. Most people have always asked me for this recipe and have always said, 'Is it because they served it at Italian weddings?' It's not. It has nothing to do with Italian weddings. What it is, is that the flavors of the meat and the vegetables and the broth marry so well together, so that's how the name came about."
Another prominent Italian chef confirms De Laurentiis' explanation
Popular PBS culinary host Lidia Bastianich in her cookbook Lidia Cooks from the Heart of Italy admitted that she herself "always thought that this wonderful soup was so named because it was customarily served at wedding celebrations."
However, she confirmed De Laurentiis' theory for Italian Wedding Soup's name: "Recently, however, while doing some research, I came upon another explanation of why it is called maritata — because It weds vegetables (in the soup base) with meat (in the polpette, or meatballs), and with this added protein it becomes a complete and balanced one-course meal."
In the end, Bastianich concluded that she is fond of "both interpretations of the name and believe they're compatible. Certainly a young couple, on the brink of their first night as newlyweds, can use this fortifying nourishment!"
RELATED: Giada De Laurentiis Unveils Her Thanksgiving 2021 Menu: 'Together Again'