Giada De Laurentiis on Why Her Fans Once 'Freaked out on Twitter' Over Her Nails: 'You Can't Cook With Those!'
Fans notice it all. Take Giada De Laurentiis. The Food Network star has been the face of her own cooking show since the early 2000s. A single change in her look and fans immediately took notice. The now-50-year-old once recalled how her fans "freaked out" over her red nail polish on Twitter. 
Giada De Laurentiis typically sports white nail polish on her Food Network shows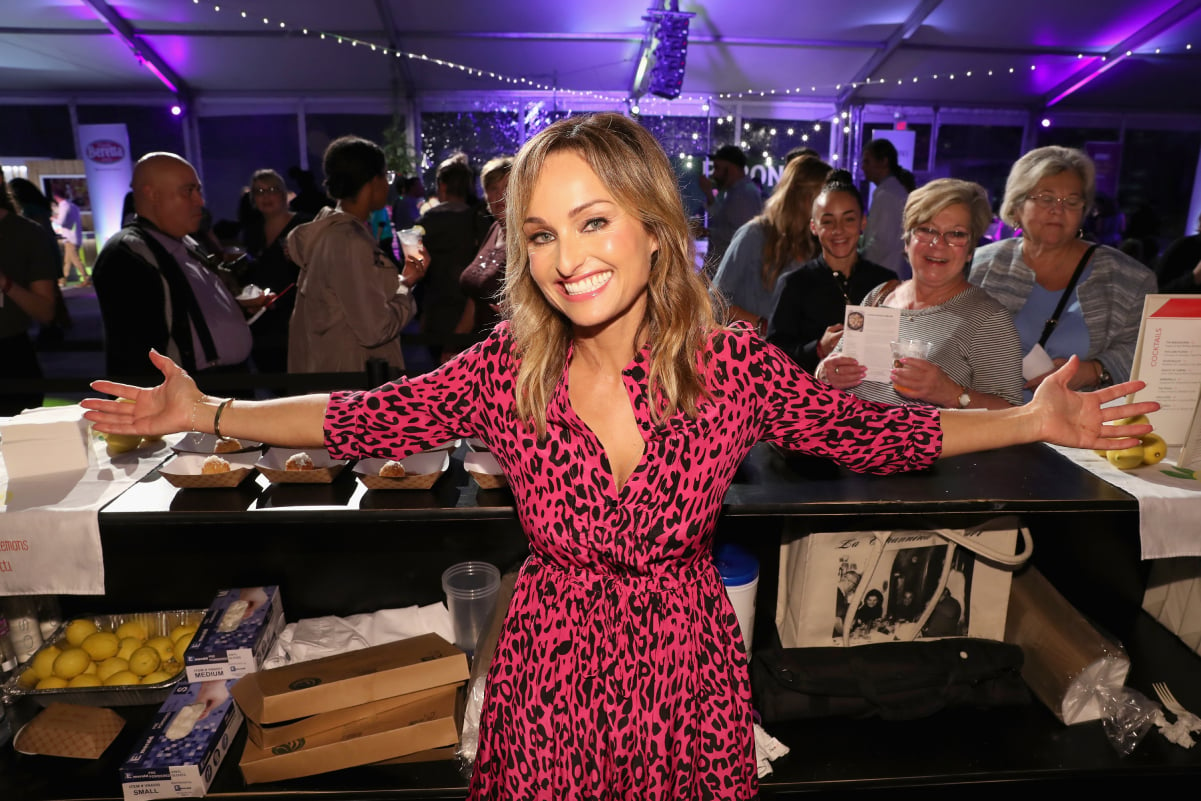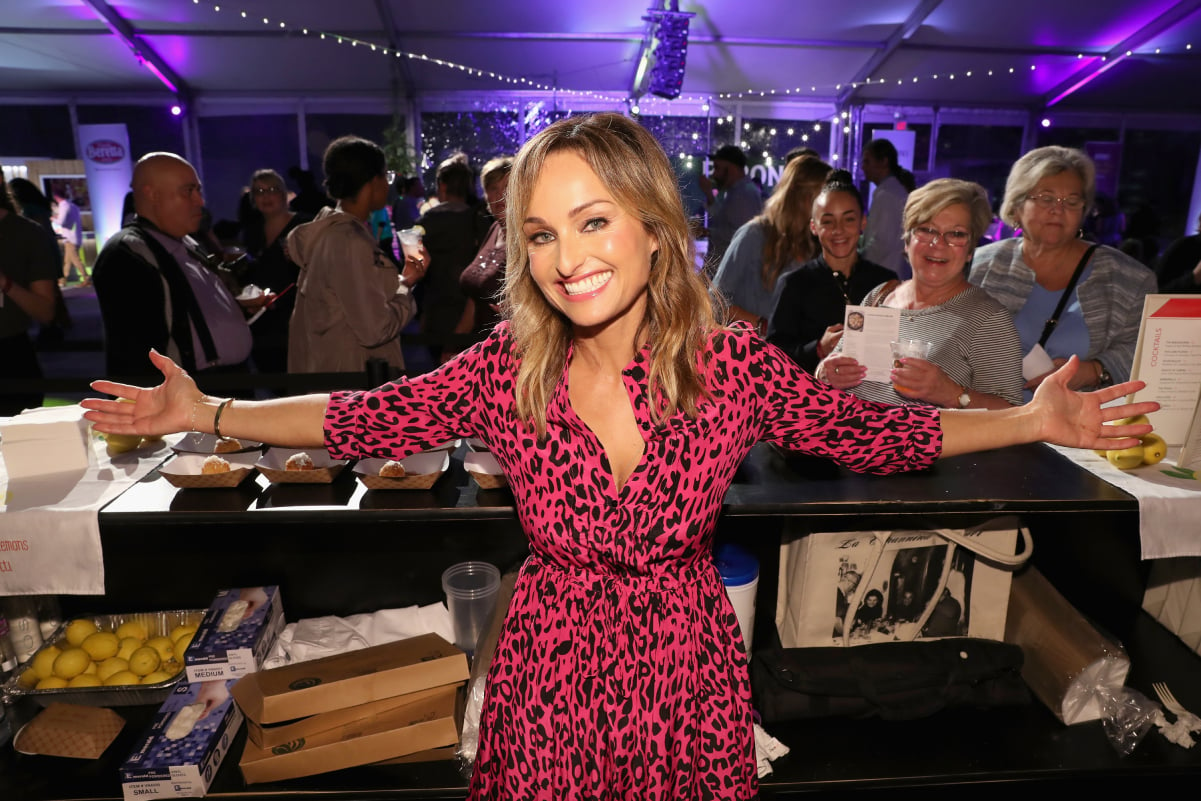 Many Food Network stars develop an unofficial uniform when they're in the kitchen cooking in front of the camera. For De Laurentiis that usually means keeping her nails looking bright and clean with a few coats of white nail polish. 
Ever watch her debut Food Network show, Everyday Italian, or her more recent programs Giada at Home or Giada Entertains? Remember seeing all those close-up shots of the Le Cordon Bleu-trained chef chopping up fresh herbs or vegetables? Chances are she's got neutral-toned nails. 
Maybe it's like a white plate for food, the perfect backdrop for the meal to take center stage? Whatever the reason behind it, the manicure's part of De Lauretiis' look.
The Food Network star once said her fans 'freaked out' over her bright red nails
Fans noticed on the one occasion when De Laurentiis decided to switch things up and go for a bold red color on her fingernails. As the Eat Better, Feel Better cookbook author told Allure in June 2012 she'd been in Rome, Italy, and noticed women with red nails. As the saying goes when in Rome do as the Romans do. De Laurentiis swapped her signature white polish for a vibrant red which led to an uproar from her fans. 
"When I was in Rome, all of the women had fire-engine red nails," she said. "So I got a red manicure and my fans freaked out on Twitter, saying, 'You can't cook with those!'"
She also explained why she typically goes for neutral polish. 
"I use Essie Ballet Slippers, three coats, so they're white, "she said. "I think it complements my olive skin tone. It's clean yet glamorous." 
Why Giada De Laurentiis wears bracelets and straight hair on TV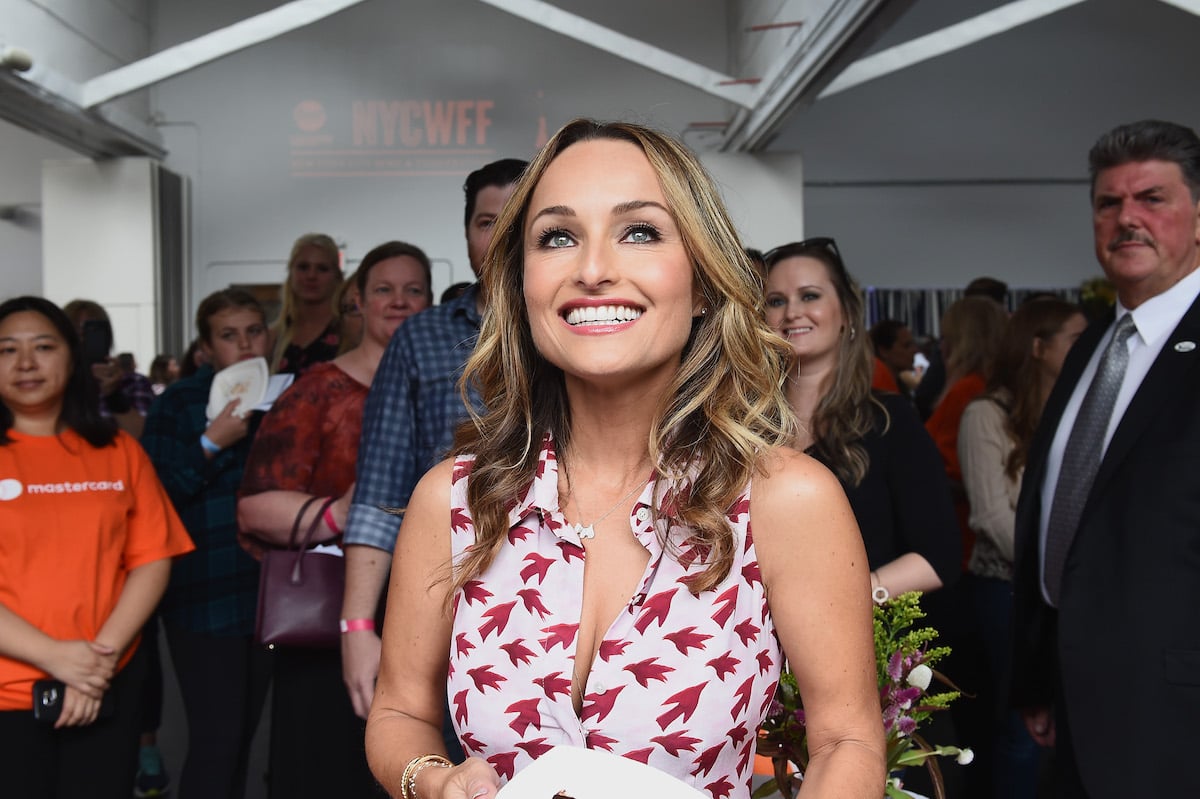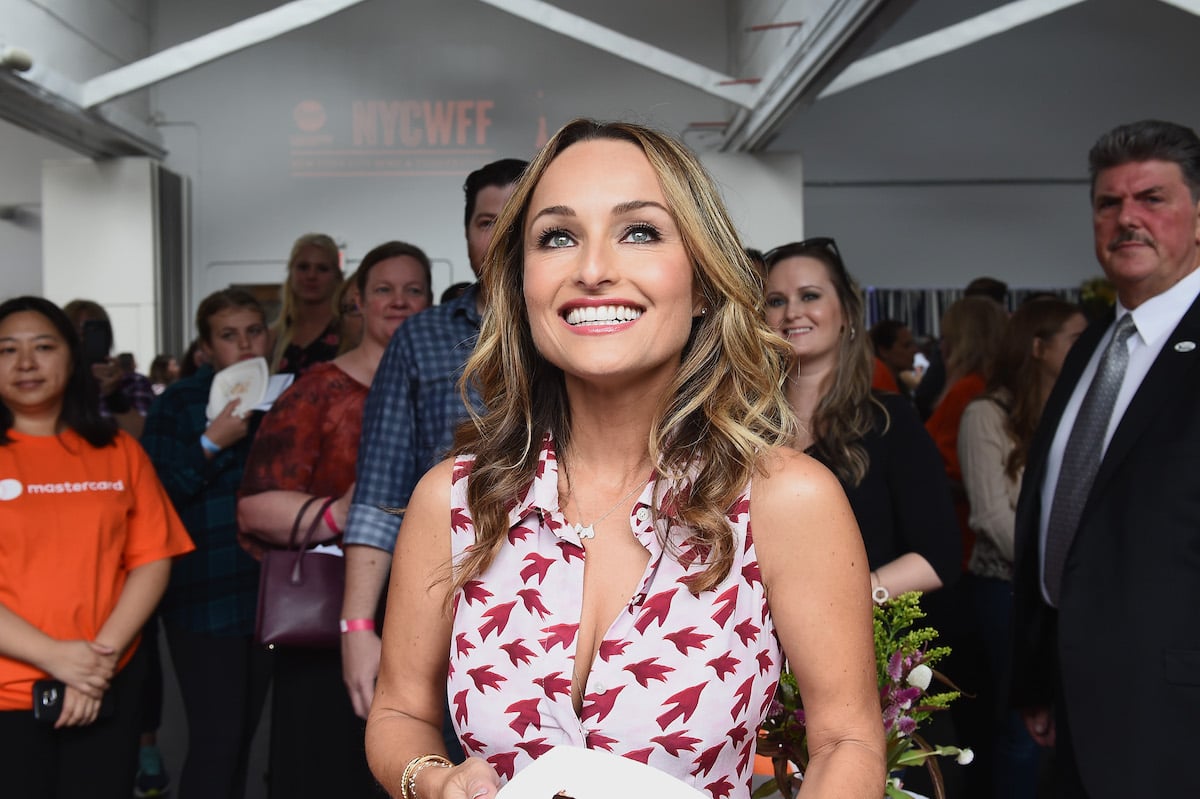 There's a method to De Laurentiis' look. In the same interview, she explained why it's almost unheard of for her to be wearing her naturally curly hair on TV. 
"I wear it curly when I'm not working, but wash and get a blowout once or twice a week when I'm shooting—or maybe more if I'm grilling," she said. "When I first wore it curly when filming, the producer said he could see holes in my hair and that the light kept coming through."
As for her wardrobe of jeans and t-shirts, she adds some flair to her outfits with jewelry. 
"I don't really wear rings, especially now that I'm divorced but I do wear bracelets," she told The Cut in 2018. De Laurentiis and her ex-husband, Todd Thompson, split in 2014 after more than 10 years of marriage. 
She continued, sharing that she wears bracelets on TV even though they annoy the crew.
"I will tell you that on my show I get complaints from my producer or my sound person, telling me that my bracelets are getting in the way of things," she said. "But you know what? I like them! If I'm going to be casual then something has to glam me up."