Giada De Laurentiis' Foil Packet Salmon Is Dinner in Minutes With Almost No Clean-Up
Want a quick dinner with almost zero clean-up? Get it done in a hurry with Food Network star Giada De Laurentiis' flavorful Foil Packet Salmon dish.
If you're looking for an easier way to make seafood on a weeknight with minimal clean-up, try this foil packet salmon recipe from Food Network star Giada De Laurentiis.
Salmon, tomatoes, and aromatic herbs are folded into a foil bundle, along with spices and seasoning, for a perfectly moist fillet with tender vegetables.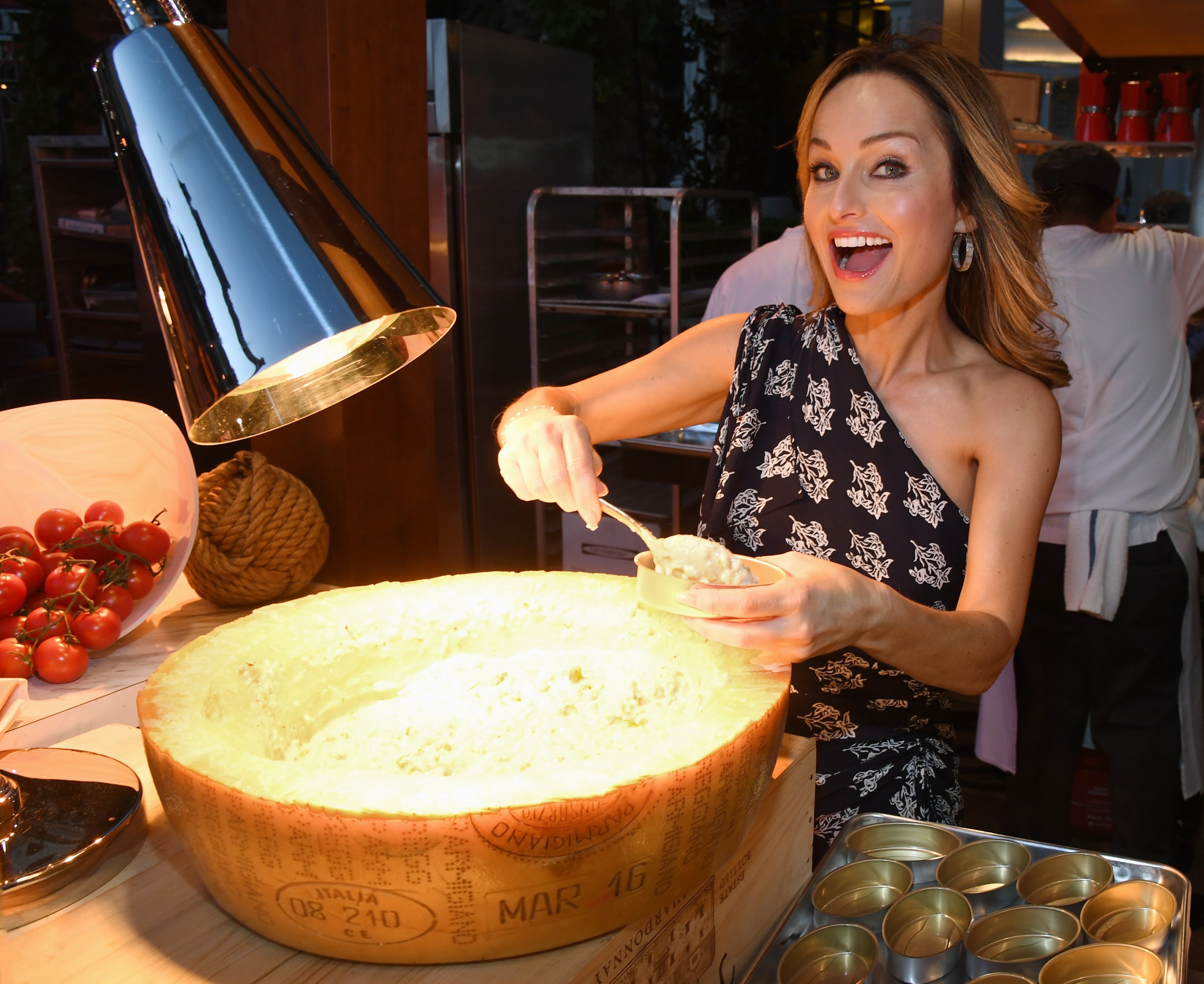 De Laurentiis' salmon packets come together in minutes
The Simply Giada star's seafood dish is the ultimate weeknight meal. It's easy, quick, and requires only a few items to get dinner on the table.
"Grilling fish can be tricky, but the secret to making it easy as can be? Foil packet salmon!," De Laurentiis writes on her food blog Giadzy.
"By adding white wine and aromatics like rosemary, lemons, and capers to foil packets with salmon, the heat of the grill steams all of those flavors together and cooking the fish delicately," she explained. "This recipe results in the most tender, flavorful salmon – in just mere minutes. And no need to worry about fish sticking to the grill!"
And the beauty of this dish is the packets can cook on the grill or in the oven.
Giada De Laurentiis' salmon dish calls for just a handful of ingredients
For the Food Network personality's meal, you'll just need four five-ounce salmon fillets, olive oil, chopped fresh tomatoes (or canned tomatoes work fine here as well), chopped shallots, fresh lemon juice, dried oregano, and dried thyme.
You will also need foil pieces large enough to fold over the salmon."A lot of people like to use parchment for this dish," De Laurentiis says in the Food Network video (link below) for this recipe. "But I think tin foil is easier to seal."
Before you place each salmon fillet on a piece of foil, make sure you season it with "a little bit of olive oil, some salt, and black pepper." Also, prior to making the salmon bundles, prepare the aromatic mixture of tomatoes, shallots, the seasonings, and juice.
While the packets can be made on a hot grill, they're also quickly done in an oven. Place one portion of salmon on each foil piece: "Put it oil-side down so it doesn't stick to the foil," the chef adds. Now it's time to spoon the tomato mixture over each piece of salmon. The packets are arranged on a baking dish and placed in a 400-degree F oven for 25 minutes. That's it!
This simple dinner is done in a jiffy, and the pay-off is immediate, according to the chef: "When it's done and the packet's opened, the moist salmon releases a burst of aromas."
Get the full recipe, video, and reviews on Food Network's site.
De Laurentiis' simple salmon recipe has well over 500 five-star reviews on Food Network's site
Reviewers clearly loved this straightforward, unassuming dish; it's a gift (and kind of looks like one, as well!) for weeknights, as many wrote.
"Very simple, easy & quick to prepare & no big cleanup!  It was delicious, very moist & tasty," one home cook wrote.
Another reviewer sang the recipe's praises for its robust flavors: "This recipe was awesome! I get worried sometimes about cooking things in tin foil cus they can end up bland. This recipe was the opposite of bland! Love, love, love it and will be making it again!"