Giada De Laurentiis' 'Foolproof' Hard-Boiled Eggs Plus Her Favorite Flavor-Packed Ways to Serve Them
Food Network chef Giada De Laurentiis revealed her 'foolproof' method for making perfect hard-boiled eggs, as well as some of her favorite ways to serve them.
Food Network star Giada De Laurentiis knows eggs are an ideal and convenient go-to source of protein.
On her new cooking series Simply Giada, the chef revealed her secret for perfectly preparing this humble ingredient. Plus, she shares a couple of her favorite recipes starring hard-boiled eggs.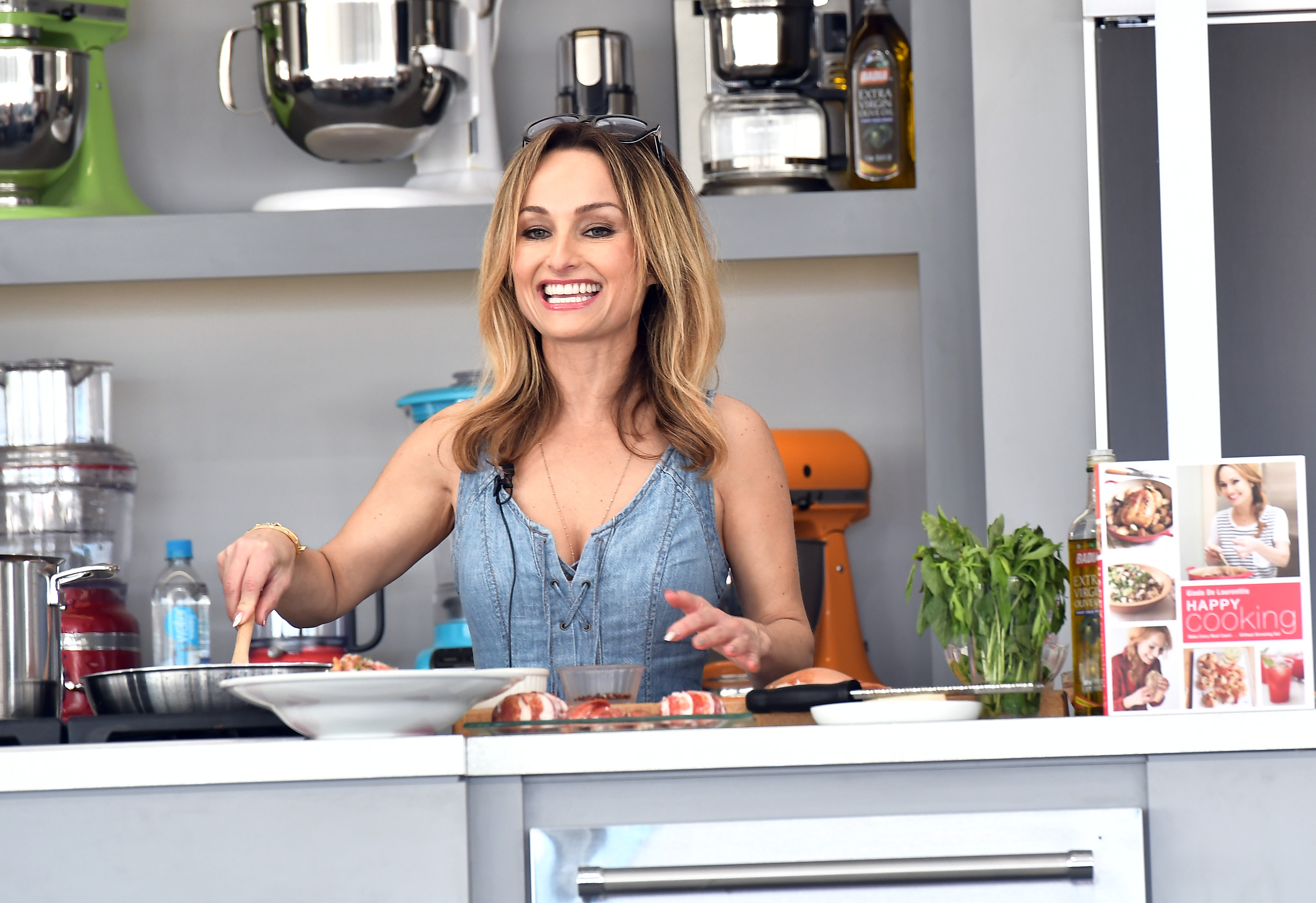 Giada De Laurentiis calls eggs 'the ultimate comeback kid'
In her recent cookbook Eat Better, Feel Better: My Recipes for Wellness and Healing, Inside and Out, De Laurentiis praised eggs for their top-notch nutritional profile and their versatility.
"Eggs are the ultimate comeback kid," she writes. "Once vilified as a high-cholesterol enemy, they're now thought to be better protein sources than foods with high levels of saturated fat, and not a contributor to high blood cholesterol after all."
The best part, the Rome-born chef added, is all the endless ways eggs can be served. They're "a true convenience food, always there in the fridge for a quick dinner omelet, breakfast frittata, or portable hard-boiled snack," she wrote.
De Laurentiis' 'foolproof' method for making hard-boiled eggs
A recent tweet from Food Network teased De Laurentiis' "foolproof method for hard-boiling eggs, plus two ways to top them." It's definitely worth a try, especially because of how frustrating it can be to peel hard-boiled eggs.
"To get really great hard-boiled eggs, you just put the eggs in cold water," De Laurentiis explained on a recent episode of Simply Giada. "Bring it to a boil, turn off the heat and let it sit for 10 minutes."
Once the eggs steep in the hot water, they're immediately placed in "cold water or a cold ice bath. It makes them easier to peel and you get these beautiful little hard-boiled eggs."
De Laurentiis suggested a couple of toppings that pair perfectly with boiled eggs. One is a deliciously briny olive tapenade with "a half a cup of pitted mixed olives. To that, we're going to add the zest of half an orange." Add fresh basil and "a couple of teaspoons" of olive oil. After that, it's all blended in a food processor and ready to serve.
The next one is a creamy avocado topping that's simply one mashed avocado with about half a teaspoon of curry powder, the juice of a lemon, and salt stirred in. It doesn't get easier than that.
Get the full recipe for De Laurentiis' perfectly boiled eggs and these toppings on Food Network's site.
The chef's Eggs Benedict Deviled Eggs
De Laurentiis' Eggs Benedict Deviled Eggs are just as simple to make and a quick snack for get-togethers.
Mash the yolks from a half-dozen hard-boiled eggs in a bowl and combine with diced and browned Canadian bacon, mayonnaise, Dijon mustard, hot sauce, and chopped green onion. Scoop a teaspoon of the mixture into the hollowed-out boiled eggs. To serve, sprinkle with toasted panko breadcrumbs.
Reviewers loved the recipe, saying on Food Network's site, "Got rave reviews," and "Out of this world…brought them to a cookout and they were devoured."
Find the full recipe on Food Network's site.