Giada De Laurentiis' Fresh Pasta Recipe Is 1 of Her Favorites: 'It's Nice and Tender'
Giada De Laurentiis' Fresh Pasta is made with six ingredients total. While the Food Network star admits it's a time-consuming process, she says it makes a meal special.
TL;DR:
Giada De Laurentiis' fresh pasta recipe is one of the celebrity chef's favorites.
Giada De Laurentiis' homemade pasta dough includes a mixture of all-purpose flour and cake flour. 
The Food Network star admits it's time-consuming but special.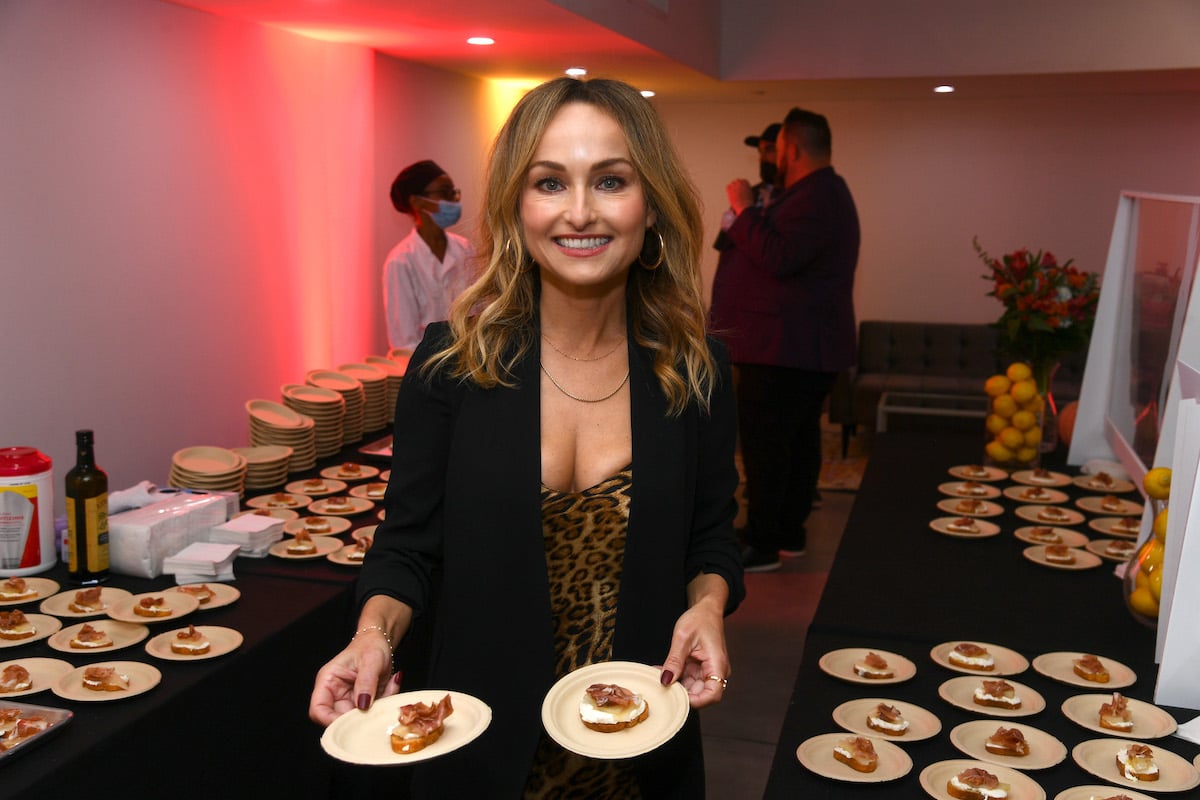 Giada De Laurentiis' Fresh Pasta isn't one of her easy weeknight pasta recipes ready in 30 minutes or less. The Food Network admits making homemade pasta is time-consuming. But she has a few tips for making the process easier. Spoiler: Get a pasta machine and food processor. 
The Food Network star says homemade pasta is worth making
According to Giada De Laurentiis, homemade pasta is special because it's made from scratch. "What makes fresh pasta special is that it is special," she said on Giada at Home. "It's a wonderful thing to have in your arsenal Not because you think, Oh, I'm going to make it on a regular basis, but when you do make it it's really special and people don't forget." 
The Eat Better, Feel Better cookbook author continued, admitting that it means a lot of work. "Is it time-consuming?" she asked. "Yeah, it's time-consuming. And that's why you make fresh pasta. Because it's delicious but also because it'll make people feel special." 
Giada De Laurentiis' Fresh Pasta is made in 3 steps
Although it takes time to make De Laurentiis' homemade pasta recipe is simple. According to Food Network, her recipe calls for just five ingredients. Not counting the water she uses to thin out the dough, the ingredient list is as follows: all-purpose flour, cake flour, salt, extra virgin olive oil, and egg yolks.
With those ingredients, some time, a food processor, and a pasta machine, De Laurentiis has everything she needs to make pasta. Referred to as one of her "favorite recipes," the Food Network star likes it because it produces "nice and tender and moist" pasta.
To start, she puts all-purpose flour and cake flour in a food processor. Why two different types of flour? "If you only use all-purpose flour it's fine but it becomes denser and heavier," she explained, adding that she prefers a "light, fresh pasta."
Egg yolks and olive oil go in next. "The olive oil gives it a little bit of sweetness," she said. "But it also keeps it nice and moist and gives it richness along with the egg yolks." A pinch of salt and De Laurentiis combines everything in the food processor until the dough starts to form. 
Slowly, De Laurentiis pours in a small amount of water. And, as she said on her Food Network show, "It's difficult to say in the recipe how much water you're going to add because it kind of depends on the consistency of your flour." 
Once the dough has formed a ball in the food processor, De Laurentiis kneads it on a floured surface before wrapping it in plastic wrap and putting it in the fridge. A half-hour later, she takes it out and uses a quarter of the dough to make pasta with a pasta maker.
Giada De Laurentiis' tips for making it from scratch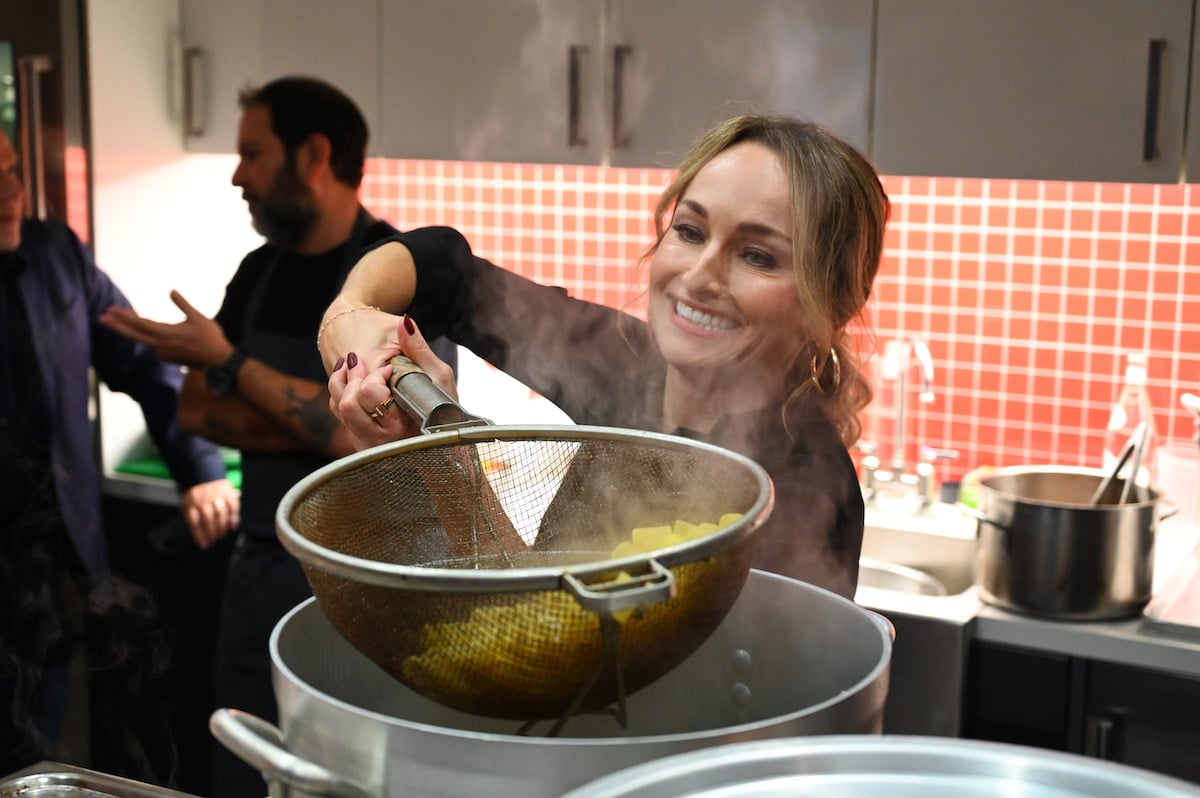 Now for some tips from Le Cordon Bleu-trained chef on making pasta at home. It's important to remember to use enough flour, otherwise, it could impact the texture of the dough. "Make sure that you flour your hands and the board often so that the dough doesn't stick and then start to slowly melt and then lose its texture," she said. 
Another fresh pasta tip from De Laurentiis is to check that the dough stays together. "You want to make sure that with the dough that it can form a bit of a ball," she said. She suggests pressing down on it. The dough should stay together, indicating that it's moist.
Yet another vital aspect of the homemade pasta-making process is kneading the dough. "Use the palm of your hand and knead all of the dough together," De Laurentiis said, adding it's important to do by hand. "It's truly the heat of the palm of your hand that really blends everything together so you can get a nice, smooth dough," she explained.
Follow De Laurentiis' fresh pasta tips and don't forget about her pasta do's and don'ts when the store-bought stuff is on the menu.