Giada De Laurentiis' Grilled Herbed Tofu with Avocado Cream Got Quite Strong Hit-or-Miss Reactions from Reviewers
Some Food Network reviewers apparently have strong feelings about tofu. Especially when it's paired, in their opinion, with a cream that's all wrong for it. Chef Giada De Laurentiis' Grilled Herbed Tofu with Avocado Cream was absolutely loved by some home cooks and unequivocally panned by others.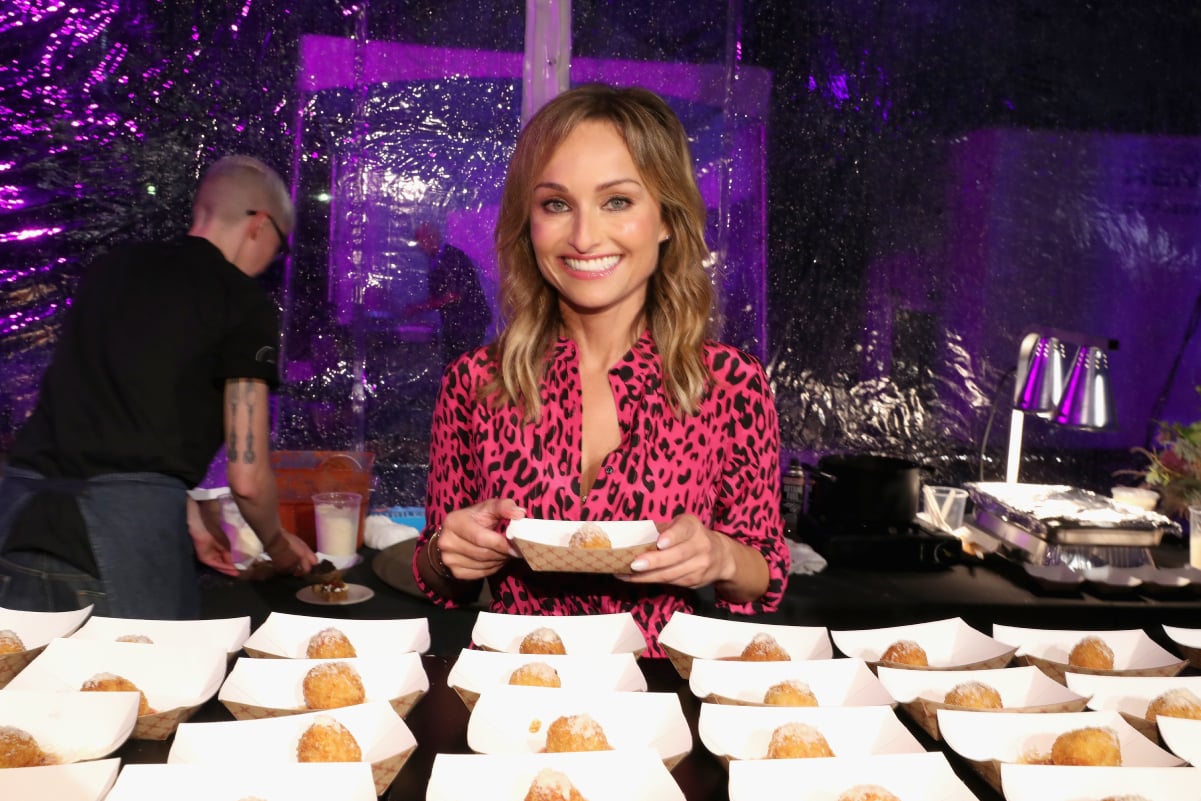 De Laurentiis' new Food Network series 'Simply Giada' focuses on her lighter approach to food
The culinary star revealed last year, when her latest cookbook Eat Better, Feel Better: My Recipes for Wellness and Healing, Inside and Out was published, that it took her nearly a decade to write it.
The physical discomfort she'd had over the years, De Laurentiis told Parade, led her to experiment with eliminating certain foods and trying new items. Her effort to identify the foods that sapped her energy and those that restored it paid off. While it took time, the chef finally understood why she was frequently sick. And what it would take for her to feel her optimal best.
"I felt I knew everything there was to know about eating healthy and cooking and making the right choices," she explained. "It took me a long time to figure out that although I had all that knowledge, I really didn't know as much as I thought."
Her new series Simply Giada draws from her book to encourage her fans to find wellness through what they eat, as she recently noted on Twitter.
"Lots of ppl asking where the inspiration for 'Simply Giada' show came from… my latest cookbook & health journey over the last 10 years," she tweeted. "I talk a lot about it in the book."
Some reviewers loved De Laurentiis' Grilled Herb Tofu with Avocado Cream
De Laurentiis' tofu recipe is a lighter meal choice packing a nutritional punch. Extra-firm tofu is grilled and seasoned with herbs de Provence, salted, peppered, and served with an accompanying sauce. The dressing is a blend of ripe avocado, fresh parsley, vegetable broth, olive oil, lime juice with zest, and garlic.
Of its current 16 reviews on Food Network's site, a handful were five-star reviews. Those satisfied home cooks wrote in part, "really flavorful" and "light and full of flavor." Others agreed, writing, "The grilling gave it a nice texture," and "loved everything about it."
Other home cooks didn't care for the tofu recipe
The rest of the recipe's reviews weren't as glowing. Those reviewers' comments found fault, some with the grilled tofu, and others with the avocado-based sauce.
"I love, love, love, love tofu. But this recipe was not good at all. Tofu needs a LOT of love. Simply putting olive oil on it, putting on herbs, and grilling it is not enough. … The avocado sauce was not great either," wrote one home cook.
Another reviewer added, "the avocado cream was good but boring." Finally, one home cook said, "I like the tofu by itself and the avocado cream by itself…together it seemed like something is missing."