Giada De Laurentiis' Grilled Salmon: How the Food Network Star Uses 1 Ingredient to Get a 'Really Delicious Caramelized Crust'
TL;DR: 
Giada De Laurentiis' grilled salmon is ready in less than 25 minutes.
The Food Network star uses agave to create a caramelized crust.
Giada De Laurentiis serves her grilled salmon with citrus salsa verde.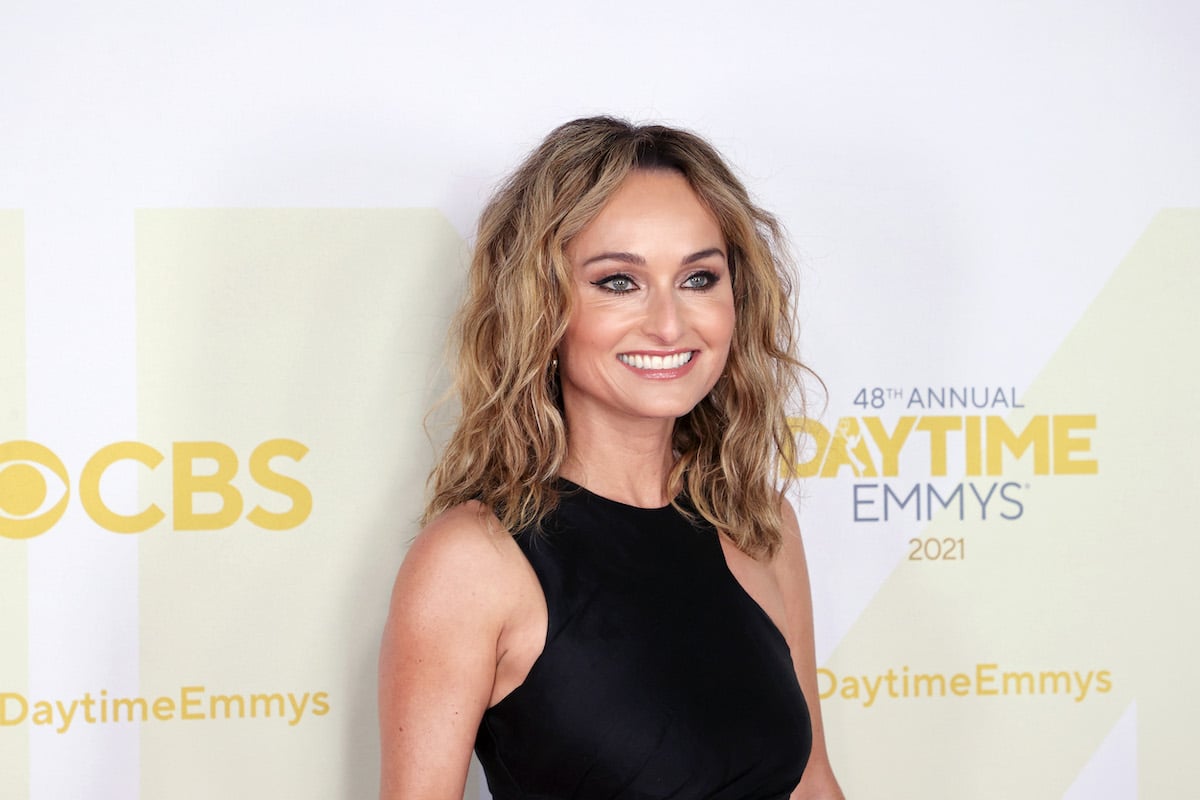 Giada De Laurentiis' grilled salmon recipe is a great alternative to broiled salmon. Not only is it light and fresh but the Food Network star has an easy trick for creating a caramelized crust. Plus, De Laurentiis grilled salmon is practically a 20-minute dish. 
Giada De Laurentiis calls citrus and fish the 'perfect pairing'
De Laurentiis' grilled salmon showcases a pairing the Food Network star loves. "I love salmon, and this is a really vibrant, delicious way to eat it for summer," she said on her Giadzy website.
She continued, saying, "Citrus and fish make a perfect pairing in my book." As for the citrus salsa verde, she said it's just the right addition.
"The bright citrus 'salsa' adds a ton of flavor to brighten it up. Orange segments, lemon juice, briny capers, herby parsley, fresh mint … it's such a delicious little condiment," she said. De Laurentiis went on, describing it as "sort" of a "mix between a salsa and a slaw." 
Additionally, the Eat Better, Feel Better cookbook author noted the citrus salsa verde doesn't have to be limited to salmon. "It's really delicious with virtually any seafood," she said.
The Food Network star brushes the salmon with agave to create a caramelized crust when it goes on the grill
Now for De Laurentiis' trick to getting a crust on grilled salmon. As she shared, there's really not much to it.
"After seasoning the salmon steaks, I brush them with a bit of agave," she said. What it does, she explained, is "it makes it so that when the salmon hits the grill, it forms a really delicious caramelized crust."
Demonstrating exactly how she does it on Giada at Home, De Laurentiis drizzled agave, which she described as a mix between "honey and molasses," over the salmon. Then she used a pastry brush to spread it out.
That's it. The grill does the rest. In a matter of minutes, De Laurentiis' grilled salmon is caramelized with a "sweet little crust on top."
Making Giada De Laurentiis' grilled salmon recipe
Similar to the De Laurentiis agave trick, the rest of the dish doesn't require too many steps or ingredients. De Laurentiis, who trained at Le Cordon Bleu, starts by preheating the grill and brushing the grates with vegetable oil.
"I want to ensure the salmon isn't going to stick," she said. "Because it doesn't have any skin if you don't put enough oil it will stick and fall apart when you flip it."
While the grill heats up she seasons the salmon with agave, salt, and pepper. They cook for three to four minutes on each side.
As they cook, De Laurentiis makes the citrus salsa verde. "It's really, really easy to make and it has tons and tons of flavor," she said.
It's not much more than putting all of the ingredients — lemon zest, lemon juice, capers, red pepper flakes, oranges, orange juice, parsley, and mint — in a bowl.
Then De Laurentiis tosses it everything together with chopped green onions, extra-virgin olive oil (her go-to is Lucini), kosher salt, and freshly ground black pepper.
When the salmon's done grilling she leaves it aside to rest for five minutes. Finally, De Luarentiis' grilled salmon is ready to be served alongside the citrus salsa verde for a light and refreshing meal.
RELATED: Ina Garten Once Called a Barefoot Contessa Fish Dish 'the Easiest Main Course I Can Ever Make'