Giada De Laurentiis is the Ultimate Cool Mom
Giada De Laurentiis has many roles: celebrity chef, Food Network show host, restaurant owner. But her most important role by far is that of mom.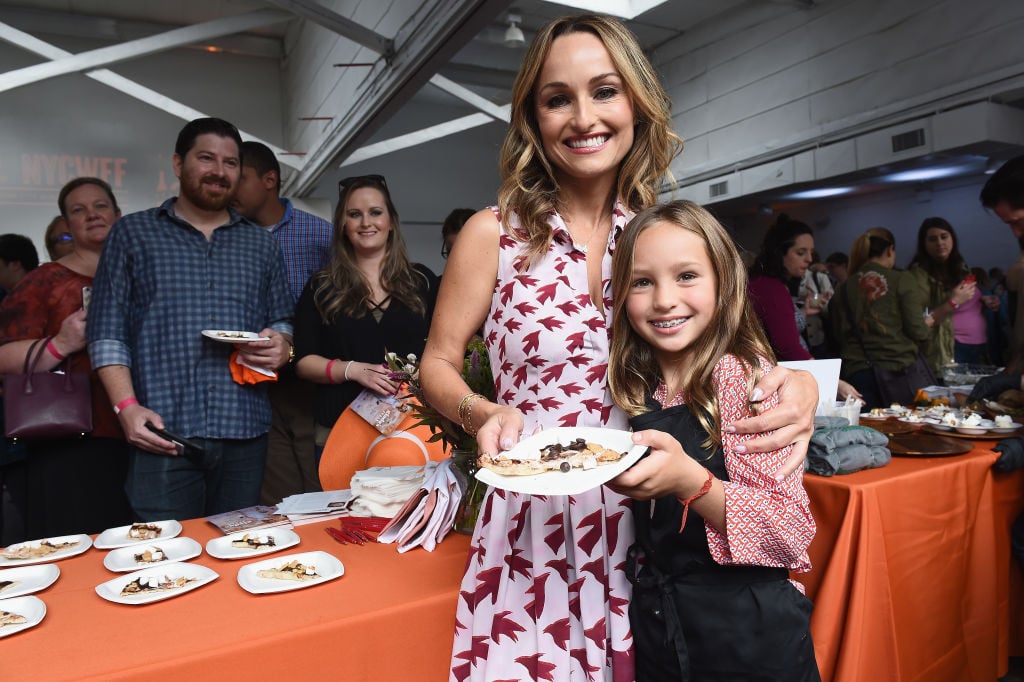 And she's proven what a cool mom she is at that.
Giada and her ex-husband are amicably co-parenting Jade
De Laurentiis and her ex-husband, Todd Thompson, were married for over ten years and divorced in 2015.
When the celebrity chef announced their divorce on social media, she made clear it was a friendly split. She said at the time in a statement, "Although our decision to separate comes with a great deal of sadness, our focus on the future and overwhelming desire for our family's happiness has given us the strength to move forward on separate, yet always connected paths."
She told People in 2018 that living close by her ex-husband helped her daughter cope through the couple's divorce and know her father would still be present in her life.
"We live a stone's throw away from each other, like five minutes, which has really helped keep Jade stable and just keep her environment as similar as possible at both places. Getting along with my ex-husband really helps as well. We're supportive of each other and, in turn, supportive of Jade."
Jade will be turning 12 this month
Named after her mom (giada is jade in Italian), Jade will soon almost be in her last year of tweening. She'll be twelve years old on March 29.
She and her mom enjoy doing fun things together, including baking, cooking, and spa days, most of the time chronicled by mom on her Instagram account.
"I bought Jade a little purple ceramic knife and she just loves it," De Laurentiis told People in 2018. "She's like 'What can I chop? What can I cut?' It makes her excited about what she's going to make, and then she's more apt to actually try new things and eat her dinner."
Giada is clearly proud of her daughter's interests and aspirations. The 49-year-old single mom shared with People in 2017 that she has no notions of her daughter choosing a career as a chef, as she herself did.
"There's not one single part of her that's like, 'I'm going to be a cook like my mom.' No it's like, 'That's my mom and I am my own person,'" said De Laurentiis. "She likes to do other things. One day she wants to be a professional horseback rider, the next day she wants to be a gymnast in the Olympics and the next day she wants to sing. It changes every day. Cooking is never on that list."
Giada's rite of passage: her appearance in Jade's TikTok videos
As every mom of a tween or teen knows these days, "cool mom" status is achieved once they've appeared in one or more of their kids' TikTok videos, the 15-second lip-synching and dance videos so many people, young and old, enjoy performing and posting.
Giada recently appeared in one of her daughter's TikToks, and it isn't the restaurant owner's first TikTok rodeo. She's done quite a few with Jade. Check out her latest one.
Other celebrities are also TikTokking with their kids, including Reese Witherspoon, Kourtney Kardashian, and Courtney Cox, who joked recently about the phenomenon, saying, "Wanna see your child lose their patience? Do a TikTok with them."
Read more: Celebrity Chef Giada De Laurentiis' Weird Favorite Childhood Dish – That You Might Have To Try