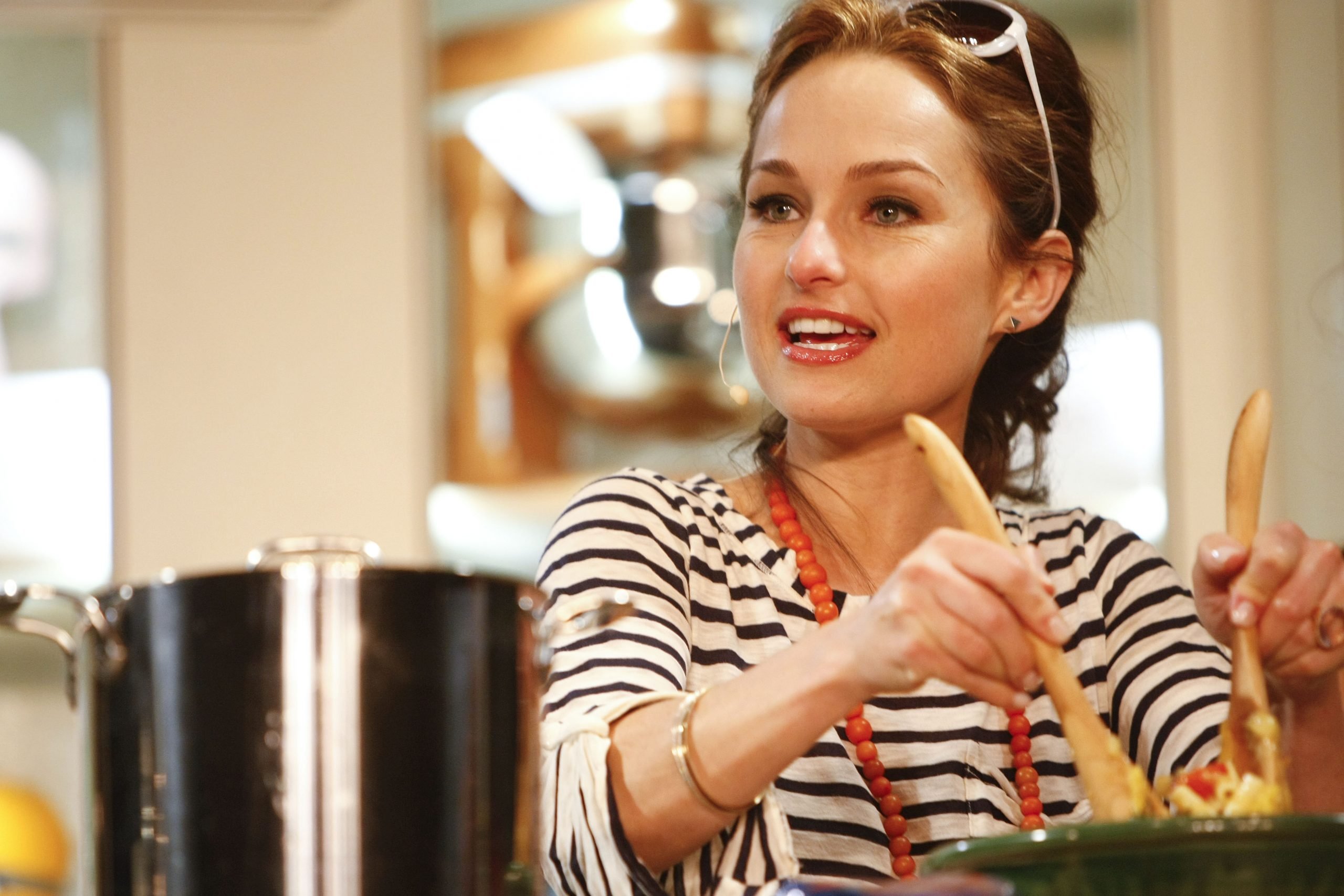 Giada De Laurentiis' Lemon and Chive Risotto Is a Summer Dish Even Beginner Cooks Can Master
Food Network star Giada De Laurentiis' Lemon and Chive Risotto is irresistibly bright and herby in flavor and a perfect warm-weather meal.
Food Network star Giada De Laurentiis' fresh risotto featuring the citrusy brightness of lemon and chive's herby flavor is just what summer ordered.
And it's a great warm-weather meal, done in no time. It's so simple even those new to cooking can tackle this dish.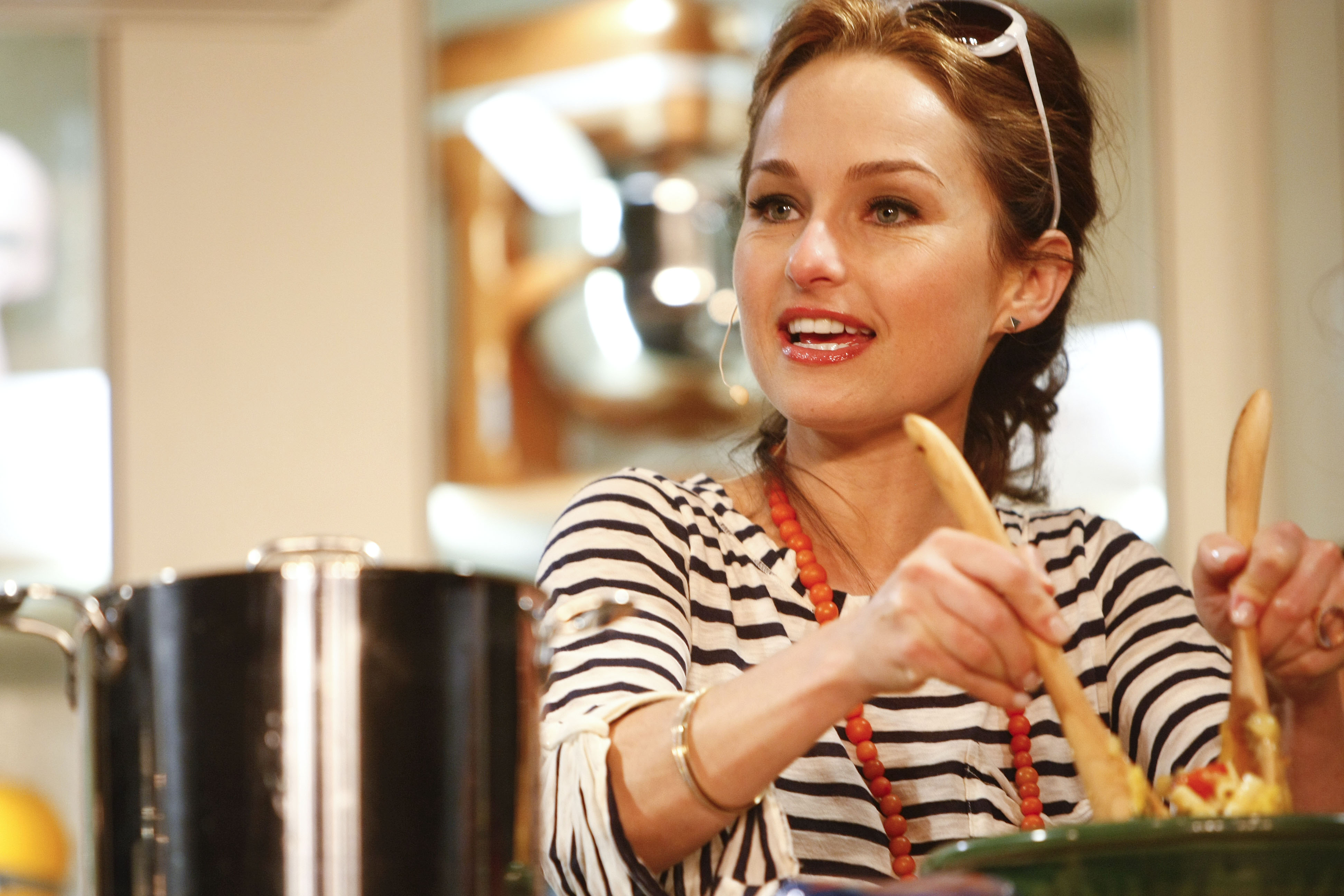 Giada De Laurentiis' risotto gets its intense flavor from homemade broth
The Everyday Italian host's unique risotto features a lemon Parmesan broth used for cooking the arborio rice.
The broth calls for fresh thyme, lemon zest from three lemons, three Parmesan cheese rinds, and a bay leaf. The risotto itself needs olive oil, shallot, arborio rice, kosher salt, white wine, chopped chives and, optionally, grated Parmesan cheese.
De Laurentiis writes on Giadzy about this risotto: "The secret to this risotto is the homemade lemon Parmesan broth that gets used to cook the rice (Use Arborio or Carnaroli rice for this recipe!). It has an incredibly savory, herby and bright flavor all at once. This creamy risotto, with its bright and fresh flavor, is the perfect accompanying side dish to seafood or chicken."
De Laurentiis' lemon and chive risotto is a treat of a dinner
First things first: the savory, lemony broth is prepared from the outset by combining the thyme, zest, Parmesan rinds, and the bay leaf in a saucepan. It's stirred together with several cups of water, simmered over medium heat for about half an hour, strained, and done. It's that simple.
Keep the broth warm on very low heat while you start the risotto.
Sautee the chopped shallot in a skillet until it's "soft and fragrant." Stir in the rice, "stirring often to coat the rice … until lightly toasted."
Salt the rice, add the white wine, stirring frequently until the wine is soaked up by the rice. Stir in a cup of the broth, allowing the rice to absorb it, and continue adding the broth until it's evident that the rice has changed from its raw form to a more creamy texture. The Eat Better, Feel Better author estimates this process should take "about 25 minutes total."
Stir in a couple of tablespoons of olive oil, the chives, and if you're including the grated Parmesan cheese, it can be added in at this point.
The recipe, video, and reviews can be found on Food Network's site.
Reviewers praised De Laurentiis' zesty meal
The Italian chef's risotto is deliciously big on lemon flavor and pretty easy to make, as many Food Network reviewers noted.
"Made this with Baked Lemon chicken, great pairing! Risotto was so creamy, full of flavor! I followed recipe exactly & turned out perfect! My family loved it, Will definitely make this again! Thanks for great recipe," one home cook wrote.
Another reviewer made some edits and loved the results: "I like the recipe, but did not think that it was lemony enough, so I added some juice near the end. I also added a cup of green peas and a pound of lump crab meat. It was really yummy."