Giada De Laurentiis' Lemon Honey Dijon Chicken: 'It Tastes so Amazing'
Say goodbye to bland chicken with Giada De Laurentiis' Lemon Honey Dijon Chicken. The Food Network star's chicken recipe is a lesson in the power of marinades. Her marinade, which is made with mustard, honey, and lemon, gives the chicken "tons of flavor."
Giada De Laurentiis' Lemon Honey Dijon Chicken is elevated with a 'great marinade'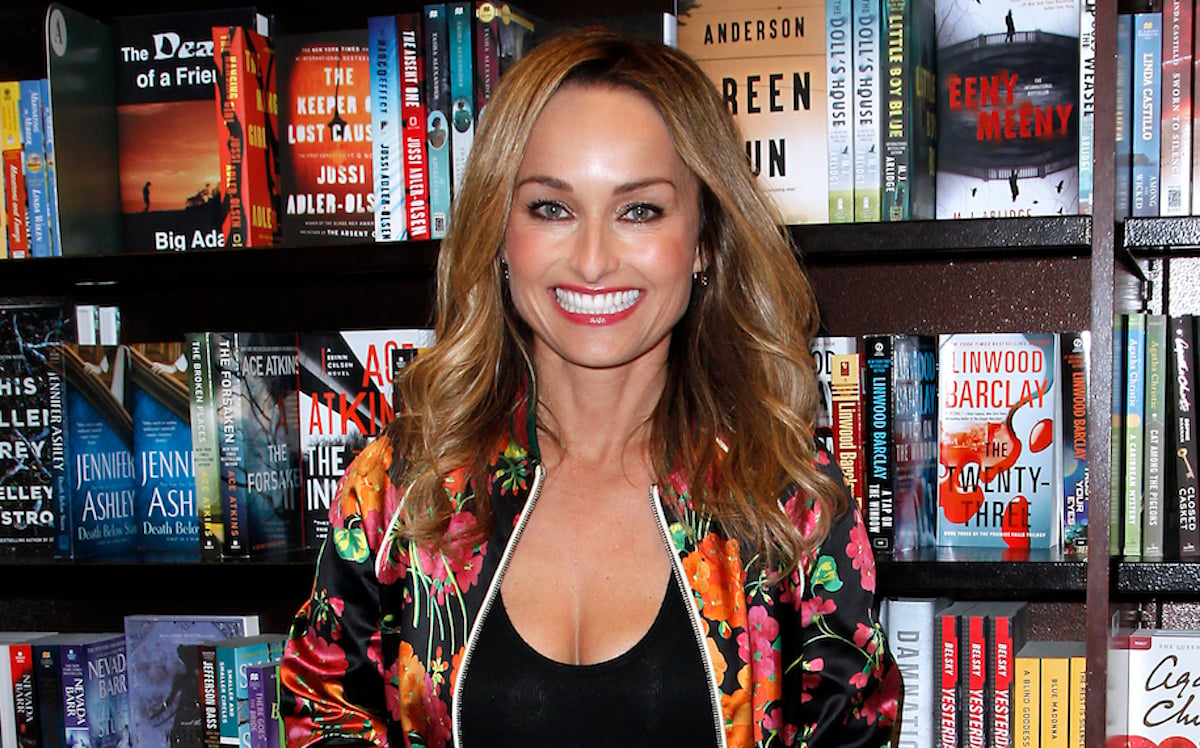 As De Laurentiis once explained on Giadzy, "The easiest way to elevate chicken, in my opinion, is a great marinade." It's the key to the celebrity chef's Lemon Honey Dijon Chicken.
The 51-year-old infuses the chicken with flavors from a handful of ingredients. Time does the rest.
"This chicken gets tons of flavor from honey, lemon, garlic, and Dijon mustard," she said. "And after letting it hangout anywhere from 30 minutes to 4 hours, it tastes so amazing."
Follow De Laurentiis' Lemon Honey Dijon Chicken recipe exactly and make the same marinade at home. Or use one or two of the ingredients to make a similar, and just as flavorful, marinade.
The Food Network star adds more flavor to the chicken with herbs and vegetables
The marinade isn't the sole source of flavor for De Laurentiis' Lemon Honey Dijon Chicken. The Le Cordon Bleu-trained chef also relies on vegetables and herbs for added flavor.
"For another element that adds a lot of flavor, I made a bed of onions, fennel, and rosemary for the chicken to sit on top of while it roasts," she said.
The Giada at Home host continued, saying it does two things. Not only does it provide more flavor but when the chicken's done the vegetable and herb mixture will have helped make a sauce.
"The steam from those aromatic vegetables and the rosemary add even more amazing flavor to the dish," she said. At the same time, the "steam helps to create a lovely sauce at the bottom of the pan as well."
De Laurentiis' suggestion "for a seriously tasty dish," is to serve the chicken alongside risotto or white beans.
What reviewers have to say about the 'Eat Better, Feel Better' author's chicken recipe 
At the time of writing, De Laurentiis' Lemon Honey Dijon Chicken has five stars on Giadzy. Reviewers described it as everything from a "super easy weeknight dish" to "melt in your mouth" delicious.
The marinade, vegetables, and herbs did their job because, according to one reviewer, it's "such a flavorful recipe" that's "fast" and "easy to prepare." On top of that, it's one their entire family enjoyed.
Another highlighted the flavors in the marinade. "The interplay between the Dijon mustard and honey gave the chicken a sweet, spicy flavor where neither flavor" was "overpowering," they said. Tossing in onion and fennel only "broadened the flavor profile," they added before dubbing it "worthy of dinner with guests."
One reviewer said even their 14-year-old "picky eater" loved it. And that was with only 2.5 hours of marinading time on the chicken. Without the additional 1.5 hours called for in the recipe, they said the chicken "was still fantastic."
RELATED: Barefoot Contessa: Ina Garten's Simple Trick for 'Really Delicious, Well-Flavored Chicken'