Giada De Laurentiis' Lemon Torta Caprese Is One of Her 'Favorite Desserts Ever'
Find out more about Lemon Torta Caprese, the dessert Food Network chef Giada De Laurentiis calls one of her favorites 'ever.'
A variation on her chocolate Italian cake, Food Network star Giada De Laurentiis' Lemon Torta Caprese is a sunnier, brighter spin on the fudgy dessert. And just as irresistible.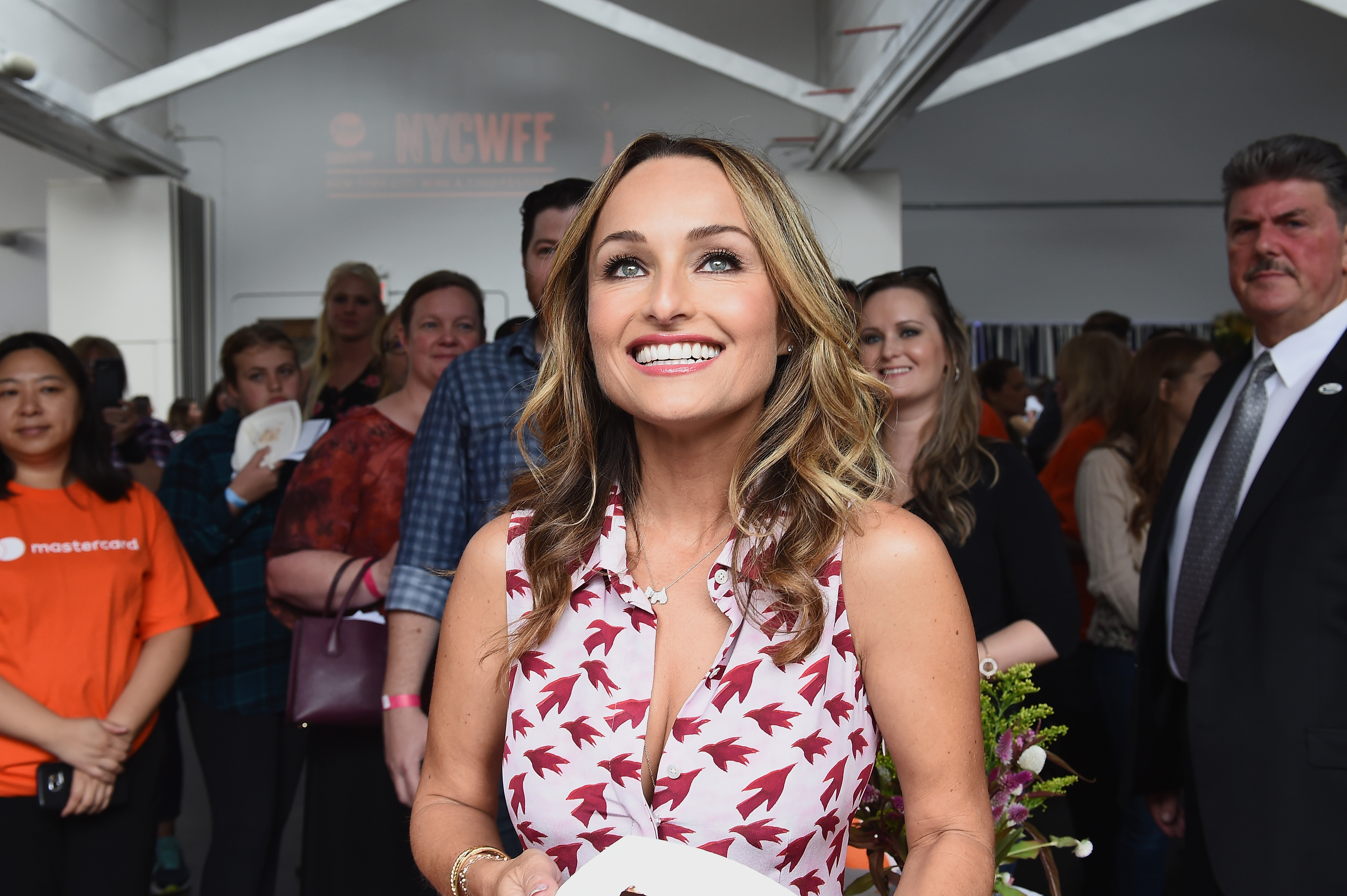 De Laurentiis' Lemon Torta Caprese is a spin-off of her Chocolate Torta
The Rome-born chef shared on food blog Giadzy her love of chocolate Torta Caprese: "This flourless cake is a quintessential dessert in Capri, and one of the dishes you can't miss when you vacation there. It's light, airy and fudgy all at once – and so chocolatey. My favorite!"
Her lemony dessert, like the original, features almond flour, which is made from blanched, peeled, dried, and ground almonds. It's one dessert the chef is most partial to, and it's easy to see why.
"One of my favorite desserts ever is a torta caprese," she said on her blog. "It's a quintessential flourless cake (made with almond flour – so it's gluten free!) from the island of Capri, made traditionally with bittersweet or dark chocolate. That said, I might enjoy this lemon torta caprese version even more!"
Giada De Laurentiis says this cake is 'the perfect bite'
This simple elegant cake, she explained, is sometimes made with chocolate as well.
"In Italy, you'll sometimes see a version of the torta caprese made with white chocolate – and sometimes, like in this recipe, with a bit of lemon as well," she added. "It's much less rich than the classic chocolate version, and I find it to be the most perfect bite with coffee or tea in the afternoon."
In addition to white chocolate and almond flour, the recipe also includes unsalted butter, eggs, kosher salt, sugar, lemon juice from two lemons and lemon zest from four lemons.
As the Simply Giada star pointed out, "This cake is great eaten when it's just cooled out of the oven, but it's also delicious when you let it chill overnight in the fridge!"
Find the complete recipe, video, and reviews on Food Network's site.
Home cooks praised De Laurentiis' just-sweet-enough dessert
The Food Network personality's fans loved her cake's sunny flavor profile, as well as its unique bite from the almond flour.
"Light, moist with a sweet lemon bite," wrote one reviewer. "The almond flour gives it a rich texture as well. Perfect dessert, we served with creamy vanilla ice cream in lieu of whipped cream, really good!!"
Another home cook added, "Delicious, cheerful, lemony goodness. All members of my family went back for second helpings … [It] goes in the instant classic category." 
"This was soooo delicious!!! … It's moist and the lemon flavor is just perfect! I added some toasted almonds around the edges on top, amazing!! I love Giada, her recipes are the best!," another happy reviewer reported.
If you're hankering for a tangy, sweet, crowd-pleasing treat, Giada De Laurentiis' Lemon Torta Caprese fits the bill.