How Giada De Laurentiis Makes Pancake Mix 'Gourmet' in 15 Minutes: It's 'a Really Really Easy Recipe'
Many Food Network stars have their own pancake recipes but it's Giada De Laurentiis who knows how to take boxed pancake mix from OK to "gourmet." Best of all it only takes 15 minutes.
Giada De Laurentiis' pancake mix has 2 different extracts for added flavor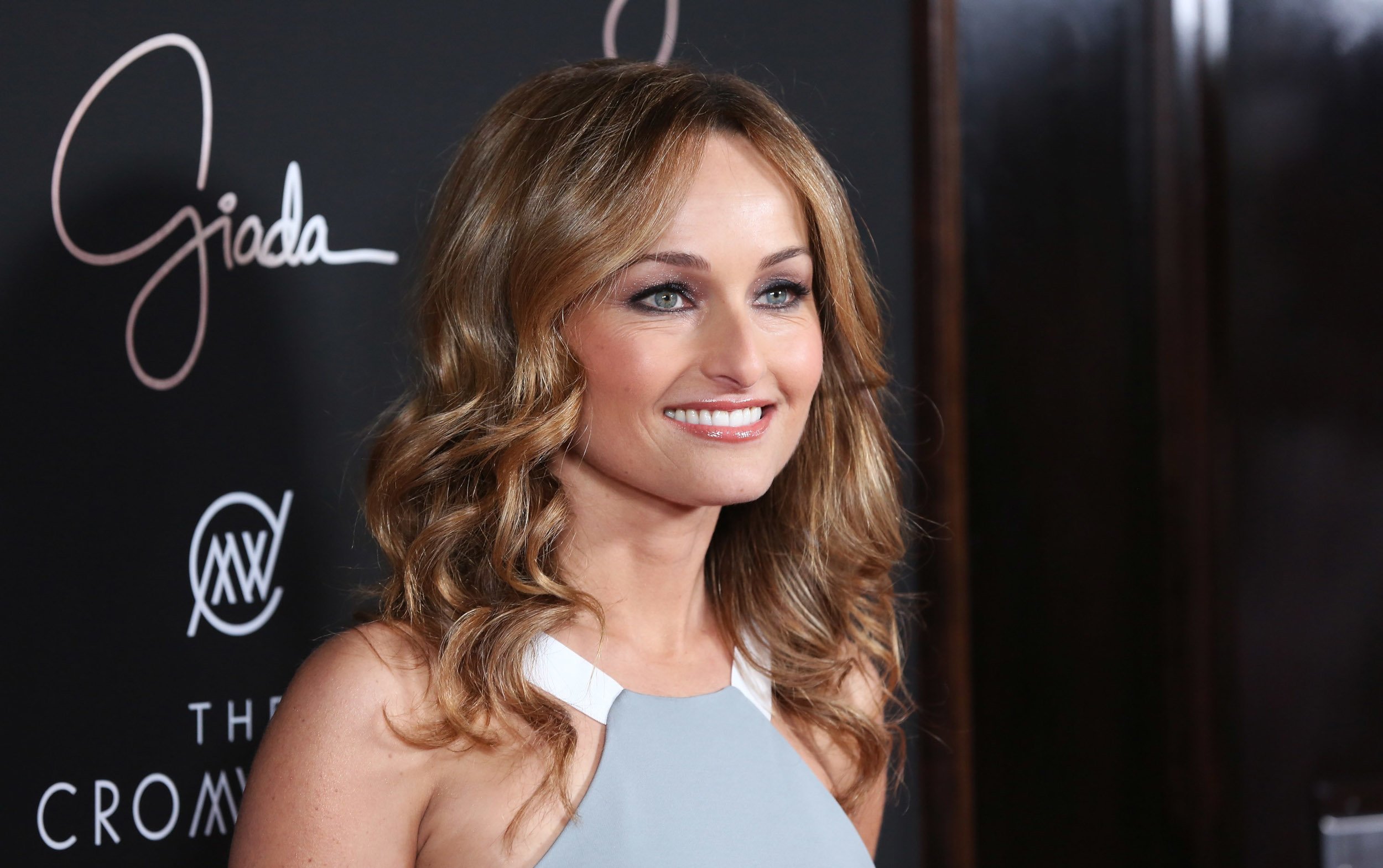 Making a batch of Almond Pancakes on Giada at Home De Laurentiis explained what she does to make boxed pancake mix special. Her trick? Spruce it up with a few ingredients that pack some serious flavor. But that doesn't mean the pancakes are difficult to make.
"This is a really, really easy recipe," she said. "Basically everything goes in the food processor and you blend it all together and you're ready to go."
De Laurentiis added not one but two extracts. The former Everyday Italian host put in a splash of almond extract — after all, they are called almond pancakes — followed by a little bit of vanilla extract. 
The Food Network star also adds almond paste to the pancake mix
RELATED: Ina Garten's Challah French Toast Is an Easy Barefoot Contessa Breakfast
One of the more unique additions to the batter was almond paste. De Laurentiis used it to intensify the almond flavor even more. 
A difficult-to-find grocery store item for some, the cookbook author put big chunks of it in the batter so the almond flavor would stand out even more.
"I like to taste the pancakes and really taste the almond paste so I leave it kind of chunky," she explained.
Other additions included sugar for sweetness and mascarpone cheese for creaminess. Finally, the batter was ready to go on the griddle. But De Laurentiis wasn't done flavoring the pancakes. She spread butter on a non-stick griddle, saying it would "add more flavor to them plus it gives the pancakes a nice golden color."
Some reviewers like using Alton Brown's 'Instant' Pancake Mix to make De Laurentiis' Almond Pancakes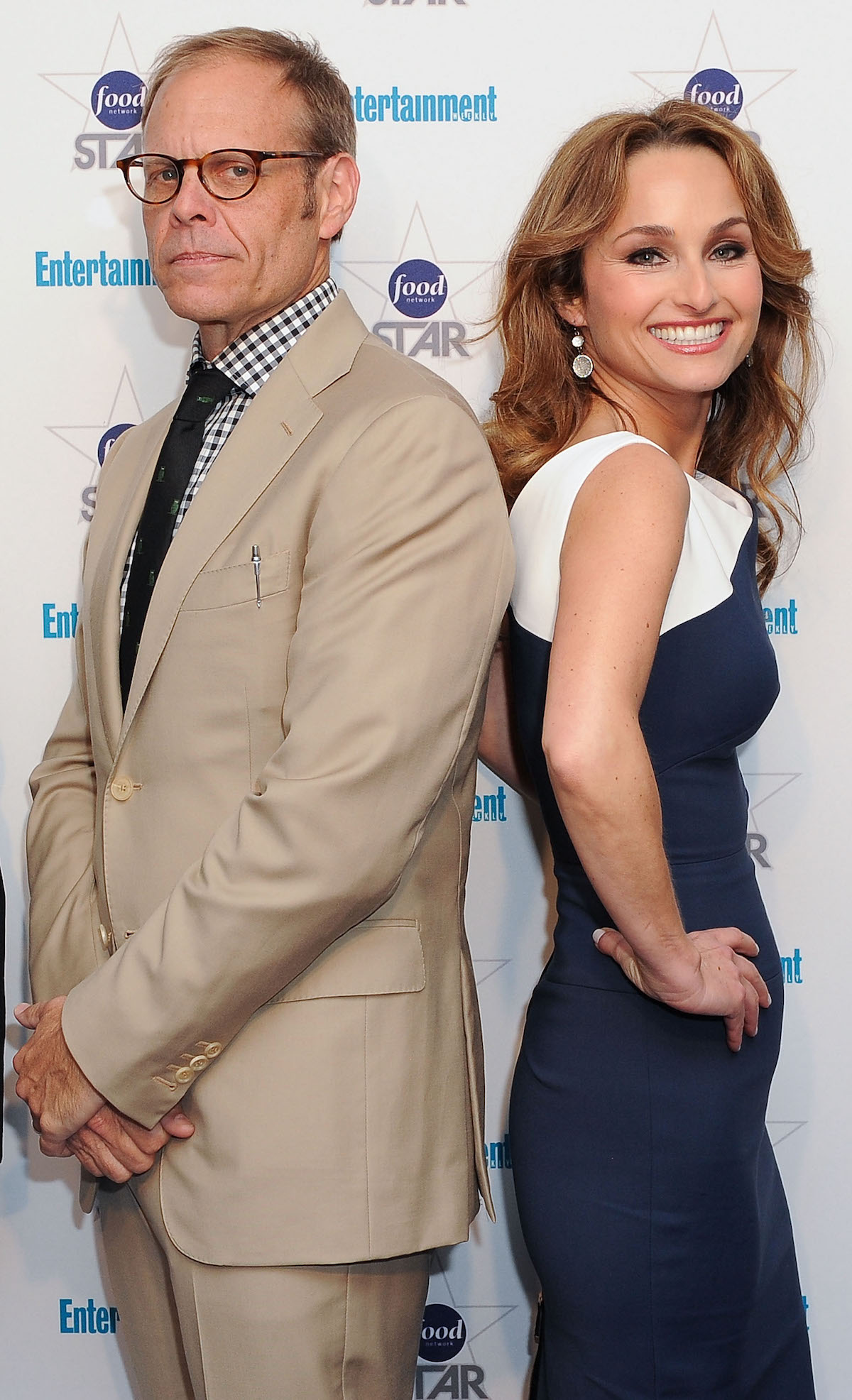 RELATED: Giada De Laurentiis Used to Snack 'on All the Wrong Foods' on the Food Network Set
According to reviews on Food Network's website, some people who have made the Almond Pancakes at home opt to use Food Network star Alton Brown's "Instant" Pancake Mix instead of the store-bought stuff. 
"I used Alton's Instant Pancake Mix that I always keep in the pantry and used buttermilk instead of water for the liquid," one reviewer wrote. "My boys licked their plates clean and asked for seconds."
Another reviewer followed De Laurentiis' recipe using Brown's mix and the pancakes were "delicious." For those who would rather not bother with making the mix, other reviewers said they followed the recipe instructions exactly, boxed mix and all, and the pancakes were "excellent."
Thinking about skipping the almond paste? One reviewer warned against it. "I loved the almond paste here," they said. "It added a flavor and texture I don't think you can get from anything else."