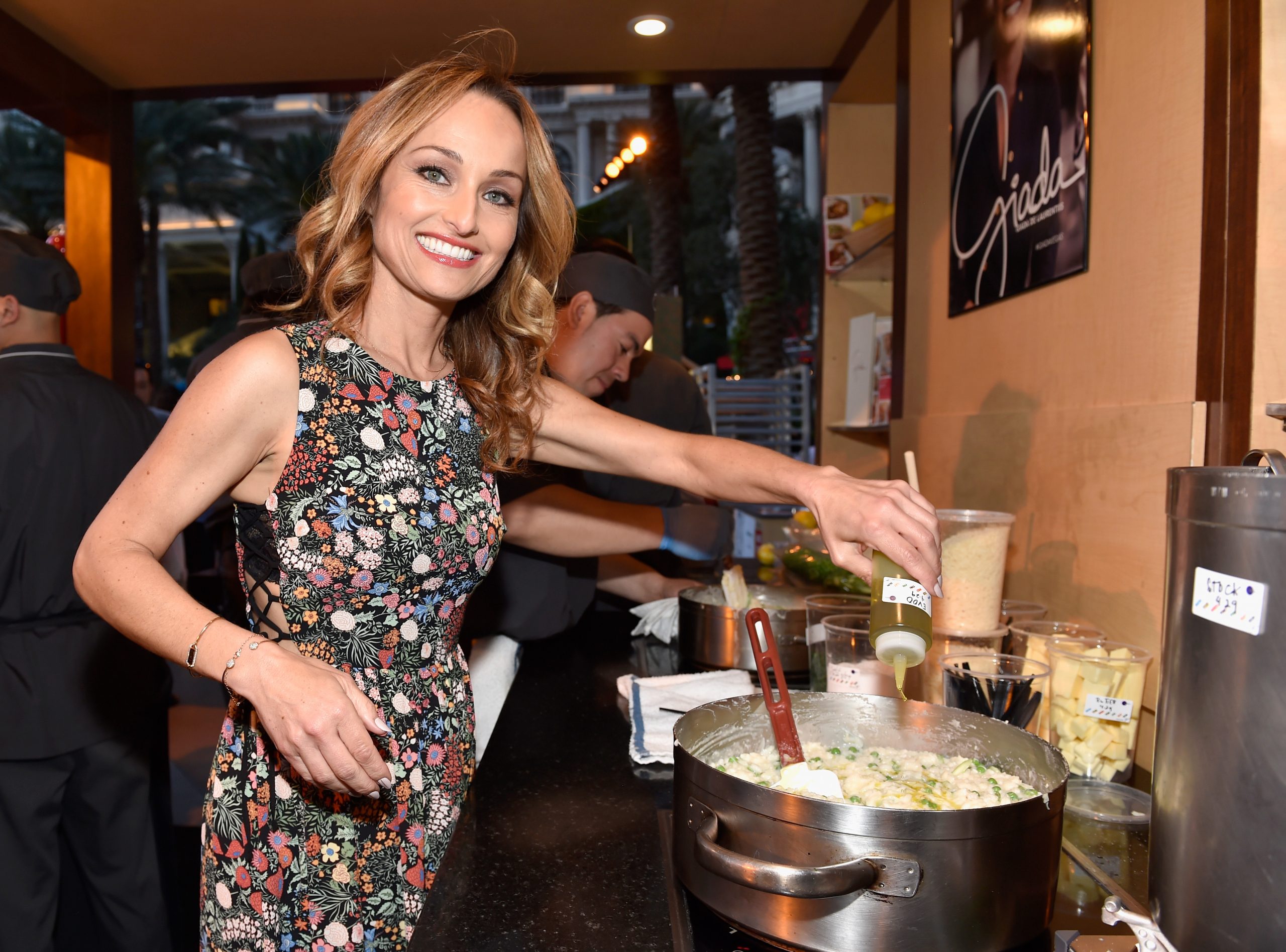 Giada De Laurentiis' Mediterranean Oatmeal Is a Sunny Switch From Your Everyday Morning Oats
Give celebrity chef Giada De Laurentiis' Mediterranean oatmeal a go for an indulgent spin on breakfast.
If the spark is gone from your morning oats, don't give up just yet. Food Network host Giada De Laurentiis' Mediterranean twist on oats gives the breakfast staple a luxurious and, dare we say, indulgent flavor profile that begs to be tasted.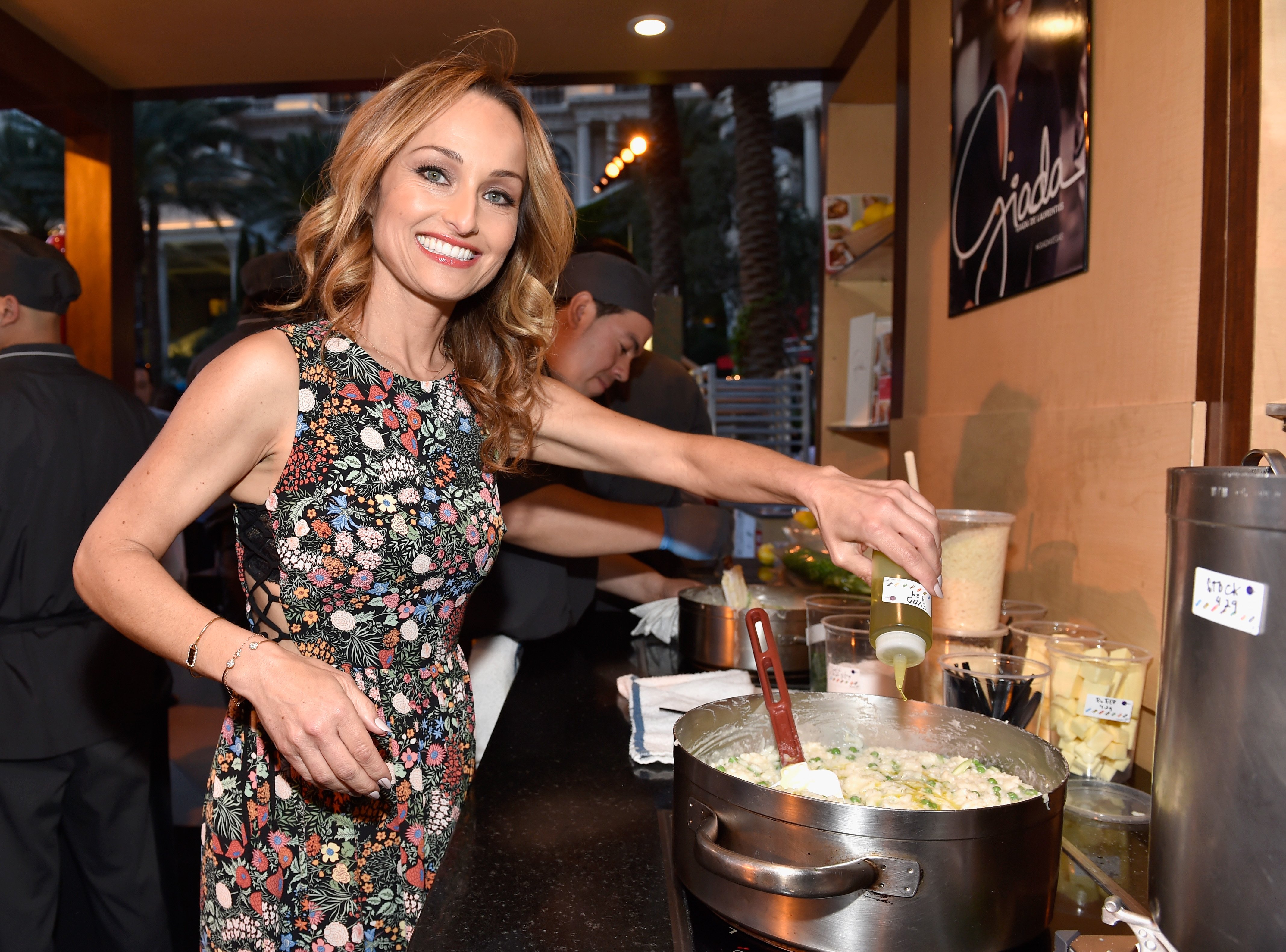 De Laurentiis approaches breakfast more healthfully these days
In her recent book Eat Better, Feel Better, the mother of one revealed that as a child, she would simply go for "a piece of bread" before going off to school. But as she's gotten older, things have changed and so have her meal choices.
"I still prefer to keep breakfast on the lighter side," she writes. "Eating too much that early in the day just makes me start dragging by midmorning. But now I like to have a little protein and fiber along with my carbs."
De Laurentiis' preferred breakfast choices these days? "Smoothies or a chia pudding or yogurt parfait are my go-tos for the days I want something light and fast, and they make good snacks, too," the Everyday Italian host said. "On the weekends, though, I do give in to my weakness for starchier things like pancakes and warm cereals. I find that a reasonable amount of carbs for breakfast — by which I mean three or four pancakes, not a towering stack drenched in syrup — is really comforting and keeps me satisfied longer."
De Laurentiis' olive oil and orange oatmeal gives your morning oats the indulgent boost they deserve
The chef shared on her lifestyle and food blog Giadzy that her olive oil and orange oatmeal recipe takes the humble grain to a new level.
"A twist on traditional sweet oats, this savory variation uses extra-virgin olive oil and oranges in lieu of oft- favored brown sugar," she said. "The olive oil is packed with heart-healthy monounsaturated fats to help stabilize blood sugar and control cravings throughout the day."
All you'll need for this bowl of deliciousness are rolled oats, orange segments, salt, the zest of half a lemon, fresh thyme, four teaspoons of quality olive oil, and a quarter-cup of chopped almonds.
Bring three cups of salted water to a boil "over medium heat." The oats are added (to serve four, two cups of oats are recommended) and stirred for almost ten minutes, until they are creamy. The lemon zest and thyme are added and stirred in. Now, serve the oatmeal into four bowls, drizzling the olive oil over the cooked oats. The orange segments and almond pieces are sprinkled on.
The chef's other 'comforting' hot breakfast choice
De Laurentiis' other favorite morning energy booster is her warm quinoa "oatmeal." For this breakfast, cooked quinoa, almond milk, mixed fruit, sliced nuts, extra-virgin olive oil, maple syrup, salt, and cinnamon, ginger or nutmeg (optional) are combined and served warm.
"For the longest time, my everyday breakfast was cooked brown rice with a little olive oil and salt," she wrote in Eat Better, Feel Better. "This homey, comforting breakfast has a little more sweetness and flavor."
Whichever breakfast option of De Laurentiis' you choose to start your day with, enjoy every bite!