Giada De Laurentiis Offers the Perfect Easter Main Course for Those Who Aren't Crazy About Ham
Food Network star Giada De Laurentiis is busy prepping a full menu as Easter rapidly approaches. As always, the celebrity chef is sharing some delectable dishes for those hosting the holiday, including a main meal that foregoes a traditional favorite.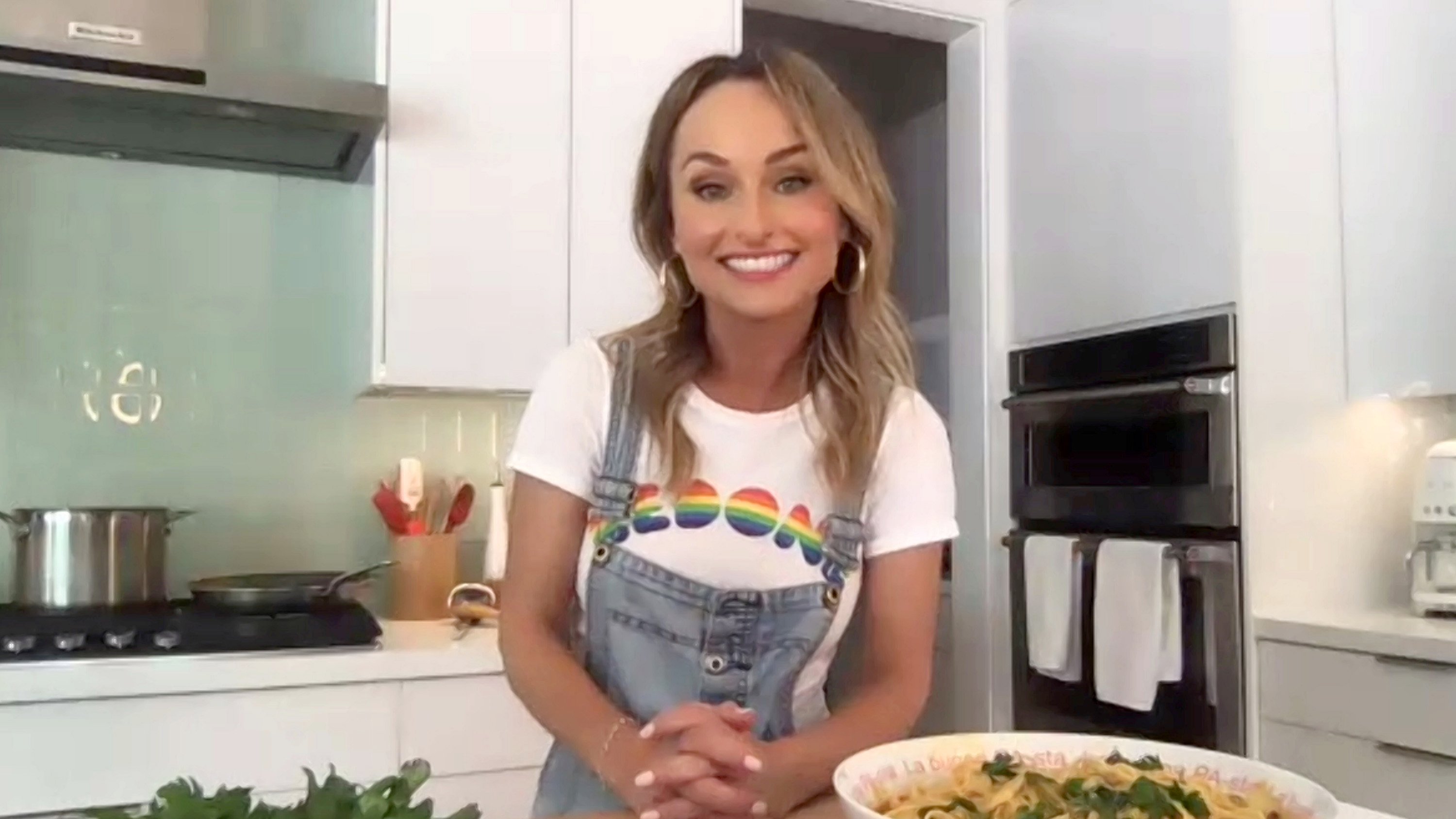 Giada De Laurentiis goes for a lamb dish
De Laurentiis loves sharing recipes from her Italian background. For the upcoming Easter holiday, the culinary queen is showcasing an Italian Springtime Lamb as her main course rather than a traditional ham dish.
"It doesn't get more festive for an Italian Easter than this springtime lamb," De Laurentiis wrote on Instagram, alongside a picture of the completed dish. "Stuffed with a decadent sweet-and-savory filling, and sprinkled with a zesty crispy gremolata, it's the centerpiece your table needs this year."
The Food Network star's Easter menu also includes the savory Neapolitan bread Casatiello, Citrus Fregola Salad, White Beans and Cavolo Nero, Asparagus and Zucchini Crudi, and Lemon Ricotta Pound Cake for dessert.
Giada De Laurentiis' recipe ingredients for Italian Springtime Lamb
De Laurentiis outlines the ingredients for the lamb dish on her Giadzy website, which include the following:
For the Lamb:
One 5-pound trimmed and boned leg of lamb butterflied
3 tablespoons olive oil
6 cloves garlic minced
4 sprigs fresh rosemary leaves removed and chopped
1/4 teaspoon red pepper flakes
1/2 cup chopped walnuts
One 5-ounce container baby spinach leaves roughly chopped
1 1/2 teaspoons kosher salt
3/4 cup raisins
1/2 teaspoon freshly ground black pepper
1/2 cup whole-grain mustard
For the Breadcrumb Gremolata:
1 tablespoon extra-virgin olive oil
1/3 cup panko breadcrumbs
1/3 cup coarsely chopped fresh Italian parsley
1 teaspoon grated lemon zest from 1 large lemon
1/4 teaspoon red pepper flakes
1/8 teaspoon kosher salt
Giada De Laurentiis provides detailed recipe instructions for the main dish
Take lamb out of the refrigerator 30 minutes before cooking.
Heat up 2 tablespoons of the olive oil in a large saute pan over medium-high heat until warm. Mix in garlic, rosemary, pepper flakes and walnuts. Toast until ingredients begin to brown. Add chopped spinach and 1/2 teaspoon of the salt – continue cooking until wilted. Then mix in the raisins.
Preheat the oven to 350 degrees.
Put the lamb on a board, fat-side down and flat. Pound to about 1-inch thickness. Sprinkle the lamb with 1/2 teaspoon of the salt and the 1/2 teaspoon pepper. Spread evenly with the mustard; put spinach mixture over the mustard. Start from one side and roll the lamb with the filling inside, maintaining the shape of the leg. Tie with butcher's twine at 2-inch intervals. Next, season the outside with the last 1/2 teaspoon salt.
Clean out the saute pan and add the remaining tablespoon olive oil. Put the pan on high heat and until it gets hot. Place the lamb in the pan and sear it on all sides until golden brown all over – approximately two minutes per side. Put the lamb on a rimmed baking sheet or a roasting pan, and roast for approximately an hour and 15 minutes or until an internal temperature reaches 135 degrees F on an instant-read thermometer. Place on a cutting board and let the lamb rest for at least 15 minutes before slicing.
While the lamb is roasting, put together the gremolata: Heat olive oil over medium-high heat in a small saute pan. Add the panko and cook, stirring regularly, until golden brown. Then put in the parsley, lemon zest, pepper flakes and salt. Toss and put aside to let the flavors merge.
Serve the sliced lamb with a sprinkle of the breadcrumb gremolata.
De Laurentiis predicts the entire meal to talk approximately 3 hours between prep and cook time, though the final product looks well worth the effort. Check out the Everyday Italian star's full Easter menu at her Giadzy website.