Giada De Laurentiis' Orzo Salad Is the Ultimate Cookout Side Dish
Get your picnic on with Food Network star Giada De Laurentiis' fresh, bright, and delicious Orzo Salad.
Food Network star Giada De Laurentiis' orzo salad checks off all the summer gathering boxes: easy to make, travels well, and absolutely delicious.
Packed with grape tomatoes, red onion, and fresh herbs all in a red wine vinaigrette dressing, this pasta salad is a winner of a warm-weather dish.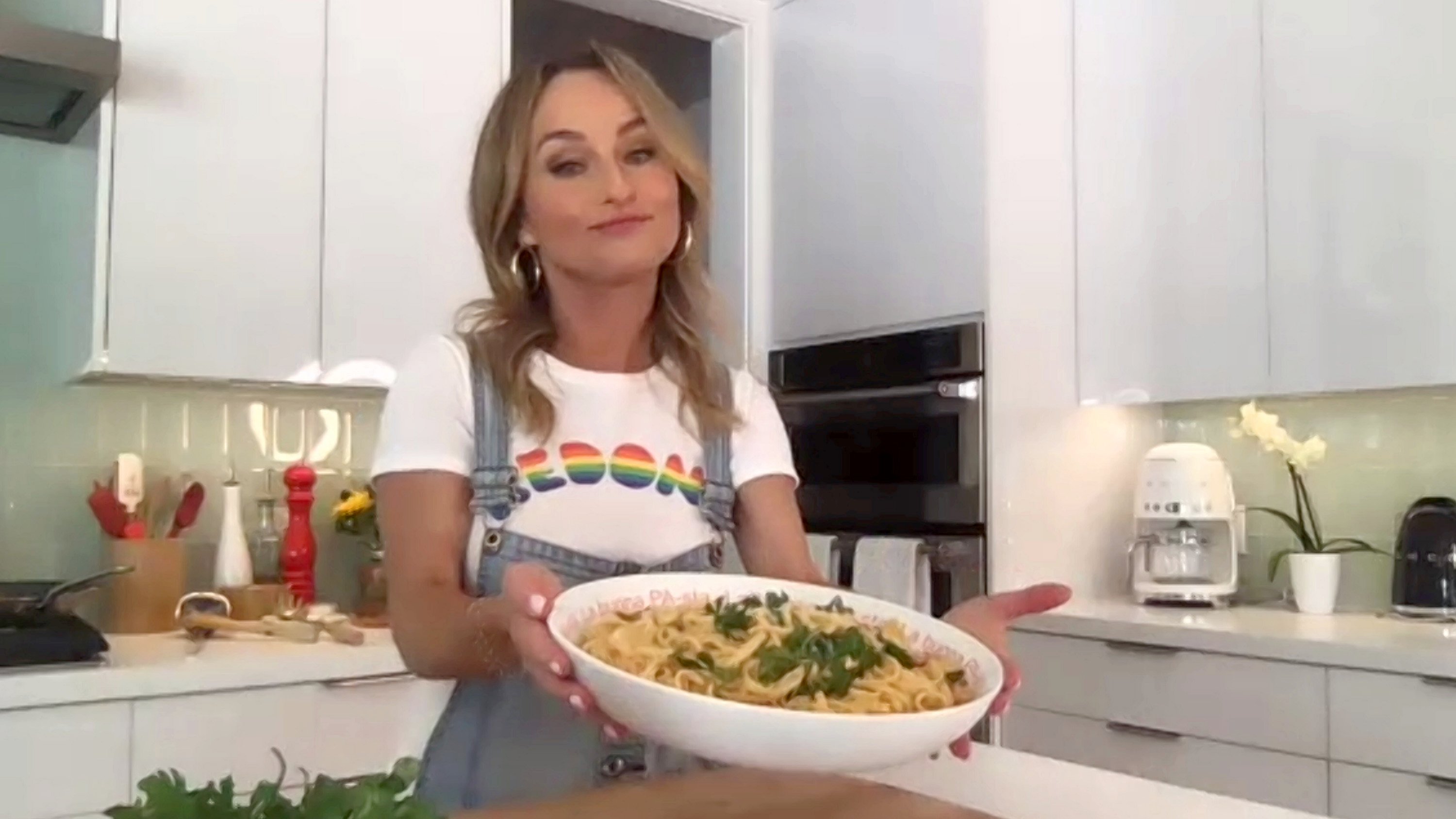 De Laurentiis' orzo salad is packed with fresh herbs
On her food and lifestyle blog Giadzy, De Laurentiis said her "bright and zesty orzo salad is the perfect complement to any beach BBQ or picnic."
She explained that orzo is the ideal salad pasta, mainly because "orzo pasta stands up better to dressings without becoming soggy as other shapes can, so feel free to make this ahead of time."
With garbanzo beans, grape tomatoes, chopped red onion, and fresh basil and mint leaves, it's a refreshingly light meal that can feed any size crowd. For instance, the culinary personality notes in the recipe's Food Network video, link below, that "you can also put scallions or sweet onions. I like the red onion, I like the purple color. A little bit of bite, they're sweet."
The chef's dish is more than just a pasta salad
The orzo pasta is cooked in chicken stock in this dish, until the pasta is "tender, but still firm to the bite." It's drained in a strainer (the small orzo may slip through the holes of a regular colander) and then tossed to allow it to cool. De Laurentiis notes that the pasta should be completely cooled before combining with the other ingredients.
Once it's room temperature or cooler, the beans, halved tomatoes, chopped onion, and torn basil and mint leaves can be tossed with the pasta.
Lastly, the salad's zingy red wine vinaigrette completes this fresh and colorful dish that makes a perfect addition to potlucks and summer get-togethers. Reviewers called the homemade salad dressing "amazing," "perfect," as well as "compatible, complimentary [sic], and delicious."
It's easily made in a blender with vinegar, lemon juice, honey, salt, and pepper. While the mixture is blending, the oil is slowly poured in. Season to taste.
You can find the complete recipe, video, and reviews on Food Network's site.
Giada De Laurentiis' Orzo Salad has over 400 five-star reviews
The chef's pasta salad is not only satisfying but also thoroughly customizable and a cinch to put together, as quite a few reviewers on Food Network's site wrote.
"I love this. Followed the directions exactly, and it was unbelievably yummy," one home cook said.
Another fan of the dish made it their own: "Absolutely love this recipe! I have been making this salad for several years now, after I first saw Giadia make it. I do doctor the dressing up by adding a little mayonnaise, to make it a bit creamier. It's perfect when made the day before and left to rest overnight – and goes so well with grilled chicken, salmon, or kabobs! Delicious salad for the summer months and super easy to make!"