Giada De Laurentiis' Meaty Osso Buco Is the Ultimate Father's Day Entree
Try Food Network star Giada De Laurentiis' Osso Buco for the ultimate Father's Day dinner.
A melt-in-your-mouth dish made up of braised meat, usually veal, with vegetables, Osso Buco is a great meal pick for meat-loving fathers and father figures.
Food Network star Giada De Laurentiis' spin on this classic Italian recipe is simple to make and utterly delicious.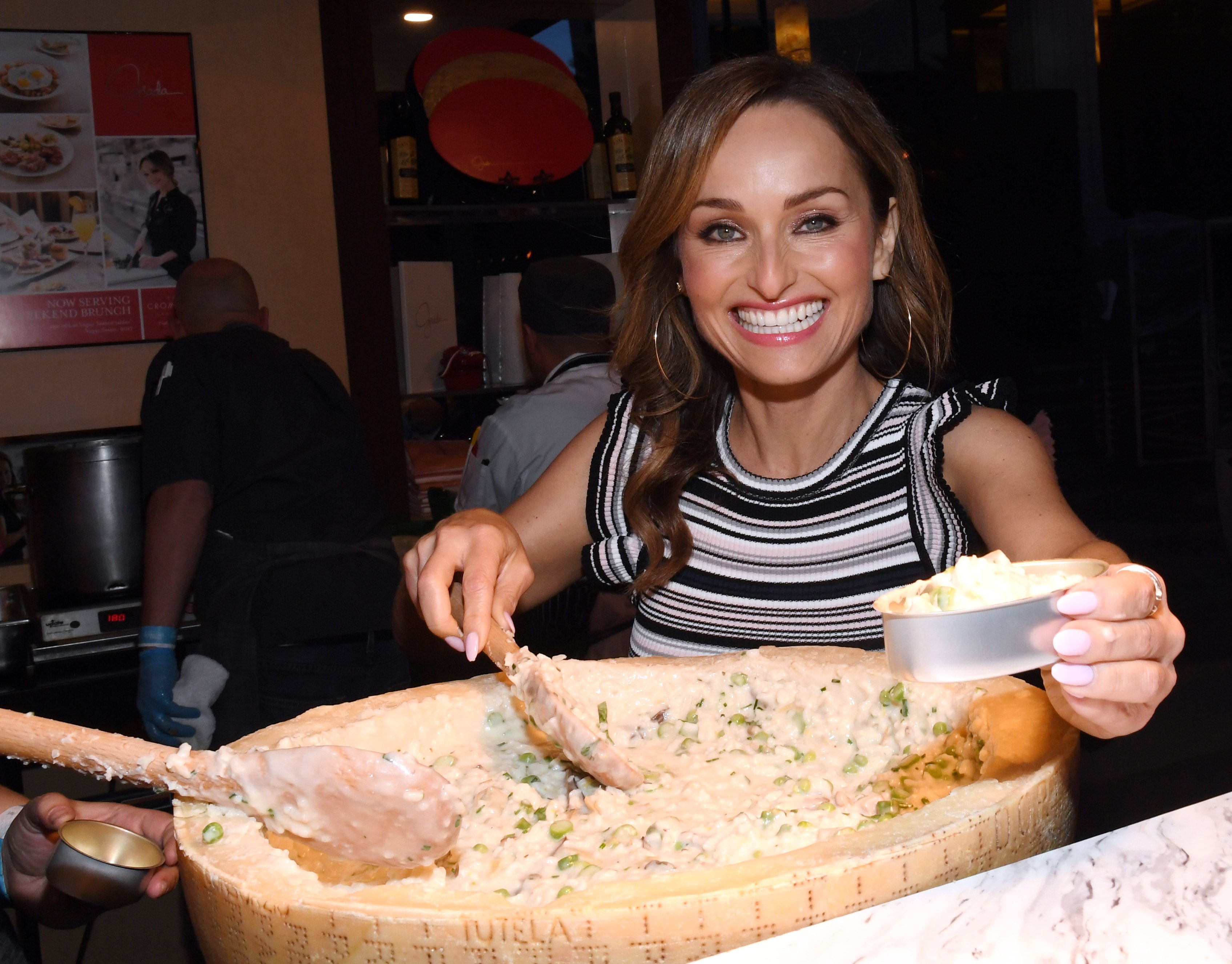 The chef's osso buco is easy to make
De Laurentiis' dish calls for fresh rosemary, parsley and thyme, a dried bay leaf, whole cloves, whole veal shanks, all-purpose flour, vegetable oil, onion, celery, tomato paste, dry white wine, chicken stock, and lemon zest.
Special items needed are cheesecloth and kitchen twine "for bouquet garni and tying the veal shanks," as she explained in the Food Network video, link below, for this recipe.
"This dish is going to be braised," the chef said. "It's going to simmer, it's going to take an hour and a half to two hours to cook at a low temperature. In order to make sure that the meat sticks to the bone the whole time, we're going to tie it with some twine.
De Laurentiis' dish 'tastes deliciously impressive'
While the dish is usually prepared with veal, the chef has also presented the slow-cooked meal with lamb, as she explained on her website Giadzy.
"[Osso buco] has tender braised meat, sautéed vegetables, and a white wine broth," she explained. "It uses basic ingredients and is super easy to put together, but it tastes deliciously impressive. Letting it cook on low for several hours allows the meat to tenderize and the flavors to meld."
Once the shanks are tied, they're salted, peppered, and dredged in flour. The Simply Giada host browns them on all sides in very hot oil in a Dutch oven. She moves the shanks to a plate and sautes the onion, carrot, and celery in the pot until the vegetables are tender. The tomato paste is stirred in, and now, the shanks are returned to the pot, along with the wine.
"You want to use white wine for veal, delicate flavors; the red wine would overpower it," De Laurentiis says. Allow it to simmer for about five minutes, so the wine evaporates to about half.
The herbs are tied into a bouquet garni with cheesecloth and added to the pot, along with the chicken stock. She brings it to a boil, lowers it to a simmer, covers the pot, and it all simmers for almost two hours, "or until the meat is falling off the bone."
To serve, discard the twine from the shanks, as well as the bouquet garni. Sprinkle chopped fresh parsley on the meat, along with lemon zest, and this dish is ready to serve.
Get the complete recipe, video, and reviews on Food Network's site.
Reviewers raved over De Laurentiis' Osso Buco recipe
Many home cooks chimed in on Food Network's site with over 200 five-star reviews.
"This Osso Buco is by far and away the best I've ever prepared. Great job Giada. Thanks," one reviewer wrote.
Another person said, "OMG!! I made this yesterday and thought about it all night. This was amazing. … My daughter said it was the best dinner she ever had."
Try Giada De Laurentiis' Osso Buco recipe for a meal that will impress and satisfy even the pickiest of dads.