Giada De Laurentiis' Pasta With Marsala Mushrooms Is a Vegetarian Delight
Food Network star Giada De Laurentiis' Paccheri Pasta with Marsala Mushrooms is perfect for Meatless Monday. Here's how the chef prepares this vegetarian delight.
Food Network star Giada De Laurentiis proves pasta recipes don't always have to include meat to be delicious. Her Paccheri Pasta with Marsala Mushrooms is a perfect plant-based and quick weeknight meal.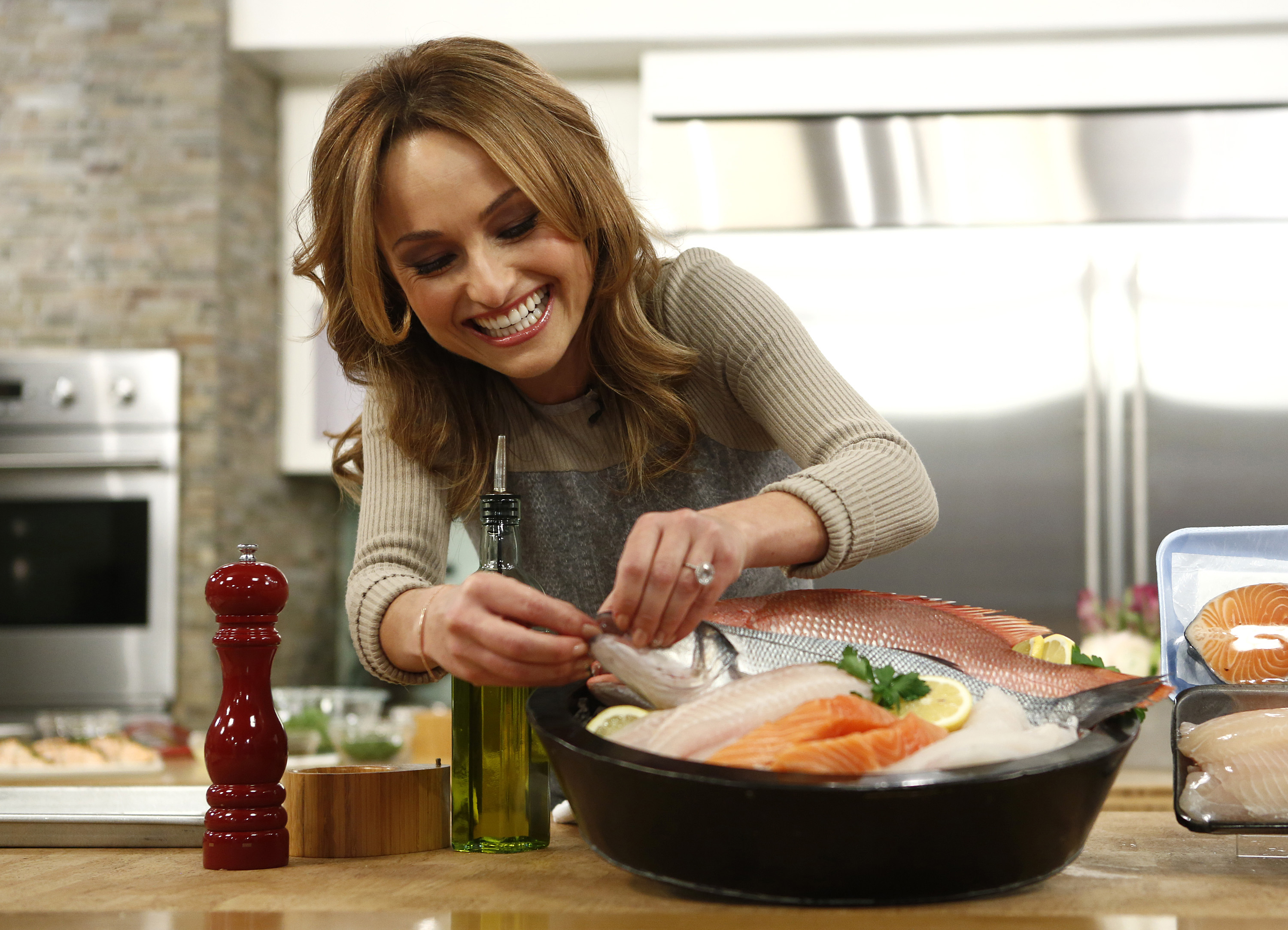 Mushrooms are the star of Giada De Laurentiis' pasta dish
The Italian-American chef explained on her food blog Giadzy that her Paccheri Pasta with Marsala Mushrooms recipe is a vegetarian tribute to chicken Marsala.
"One of my favorite things about Chicken Marsala is the way that mushrooms soak up the rich, sweet flavor of Marsala wine — so I thought that would make a great addition to a vegetarian pasta dish," De Laurentiis said.
She added that although she features porcinis in this dish, you can use any variety of mushrooms you prefer. The end result is a pasta dish that is both elegant and meat-free.
"I find this is a great time to choose some great quality trumpet or porcini mushrooms so the flavors can shine, but just about any regular mushroom will work great for this — such a cremini or baby bella," she continued. "With freshly grated Parmesan cheese, arugula, and a sprinkling of pistachios at the end, this Paccheri pasta with Marsala mushrooms is one of those pasta dishes that works just as well for a casual weeknight as it does for a dinner party with company."
Giada De Laurentiis' pasta recipe makes for a quick meal
As De Laurentiis told Today regarding this recipe, "Load [your pasta] with lots of veggies, lots of different types of vegetables, whatever kind of vegetables you like, and some lean protein."
The recipe in essence is made up of chopped mushrooms, "any kind of assorted mushroom you like," sauteed with garlic and shallots. Stir in Marsala wine, followed by chicken broth. "The idea here is that you haven't taken away all the flavor of the food that you want," De Laurentiis said.
To make the dish completely vegetarian, switch out the chicken broth for vegetable broth. Add the cooked paccheri, which is a wide tubed pasta, to the mushroom mixture. (Or substitute any tubed pasta, such as penne or ziti.)
Top with Parmesan cheese, roasted salted pistachios, and arugula to finish the dish.
Find the complete recipe and reviews on Food Network's site.
Reviewers loved De Laurentiis' earthy, veggie-packed pasta recipe
Home cooks on Food Network's site didn't miss the meat in De Laurentiis' recipe, praising the Simply Giada star's hearty and healthy dish.
"I never rate recipes but this was an amazing dish! I used Shiitake and King Oyster Mushrooms … This is a fantastic date night recipe as my husband loved as well," one reviewer wrote.
Another fan of the recipe added that it made quite an impression on dinner guests. "Delicious! When entertaining this is a hit," they said. "Tastes like restaurant elegance but easy to prepare."
Lastly, a home cook summed it up saying: "Giada never disappoints…this was fantastic, only downside there were no leftovers."