Giada De Laurentiis' Pasta With Sun-Dried Tomatoes and Goat Cheese Is an Easy Weeknight Dinner
Giada De Laurentiis has an easy pasta dinner recipe that comes together quickly so it's perfect when you are short on time. She has a simple trick for the dish that really adds to the flavor — using the oil from sun-dried tomatoes in the sauce.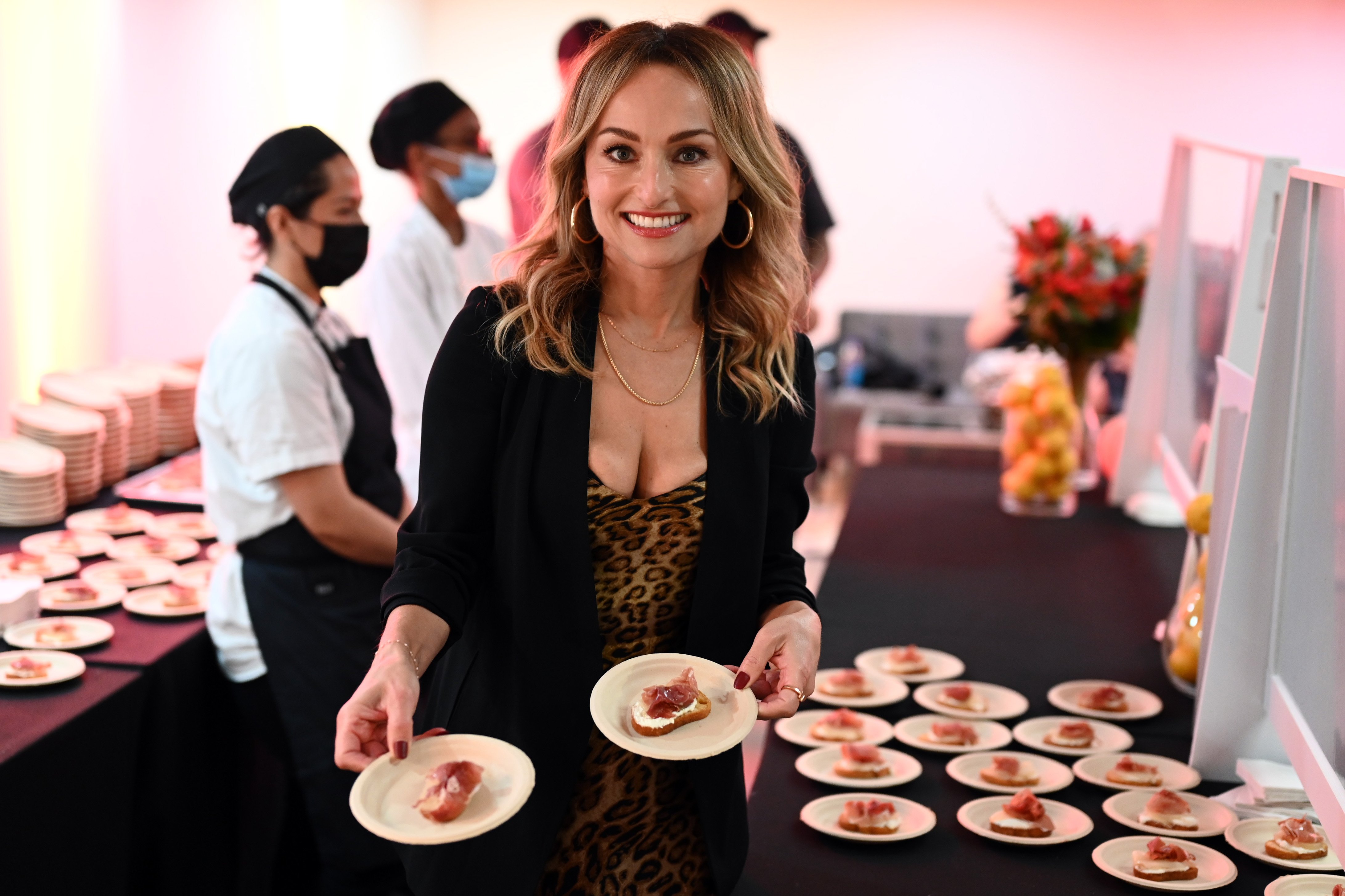 Giada De Laurentiis shares a hack that makes a big difference in her pasta dish
De Laurentiis highlighted the easy pasta dinner recipe on Instagram, with a caption that explained, "Raise your hand if you love goat cheese and sun-dried tomatoes! If your hand is up, this angel hair pasta is about to be your new favorite thing."
The Food Network host's recipe on The Giadzy website includes a note about how De Laurentiis uses a small hack that makes a huge impact.
"This pasta is really easy, and uses a few big-flavor ingredients to really pack a punch," her recipe intro explains. "I love to use the oil from sun-dried tomatoes to saute the onions and garlic in, because it just gives it that much more depth and sweetness from the tomatoes. This is great the next day too, eaten almost as a pasta salad."
How to make Giada De Laurentiis' easy angel hair pasta recipe
De Laurentiis' easy meal takes just 20 minutes and has 8 ingredients. She heats some of the oil from the jar of sun-dried tomatoes in a skillet over medium heat, then sautees chopped onion for a few minutes before stirring in garlic. De Laurentiis adds tomato paste and stirs constantly, cooking the mixture for another 2 minutes. She adds white wine and sun-dried tomatoes and simmers the sauce for 2 minutes to reduce the liquid.
The rest comes together in a snap, as she cooks angel hair pasta until al dente, about 5 minutes, drains it, and reserves a bit of the pasta water.
The Food Network host adds the pasta to the sun-dried tomato mixture, tosses it to coat the angel hair, adds pasta water as necessary, as well as salt and pepper. Before serving, she sprinkles crumbled goat cheese and parsley on the pasta and stirs to incorporate both.
The full recipe is available on the Food Network website.
De Laurentiis' sun-dried tomato and goat cheese pasta gets amazing reviews
De Laurentiis' easy pasta dish earns rave reviews on the Food Network site, with comments such as, "Easy to make, great flavor," "Great recipe! It's quick, easy, and vegetarian!," "I loved it, so easy to make and loaded with flavor," and "This is so fabulous!"
One person shared that they tried different types of wine in the dish. "This is a wonderful pasta dish that is quick and easy to make while very rich in flavor. The goat cheese is a nice complement to the sun dried tomato flavor," they wrote.
The reviewer continued, "I've made this both ways, one time using white wine and another time using red wine since that's what I had on hand. Both were delicious and rich in flavor but I prefer the white wine. The red wine keeps it deep and heavy in flavor while the white wine seems to balance out the richness and keep it light."
RELATED: Giada De Laurentiis' Quick Minestrone Soup Has a Secret 'Essential' Ingredient That Gives It Incredible Flavor