Giada De Laurentiis Re-Signs With Food Network, Launches New Series 'Simply Giada'
Giada De Laurentiis and Food Network have a history. And it continues, with both the chef's new deal with the cable channel and a new cooking series, 'Simply Giada.'
Part of Food Network from its early days, Giada De Laurentiis clearly has no plans of quitting her in-front-of-the-camera side of her career. She's signed on to continue with the popular cable channel and to an altogether new series as well.
Here's what's known about the Le Cordon Bleu-trained chef's next chapter with Food Network.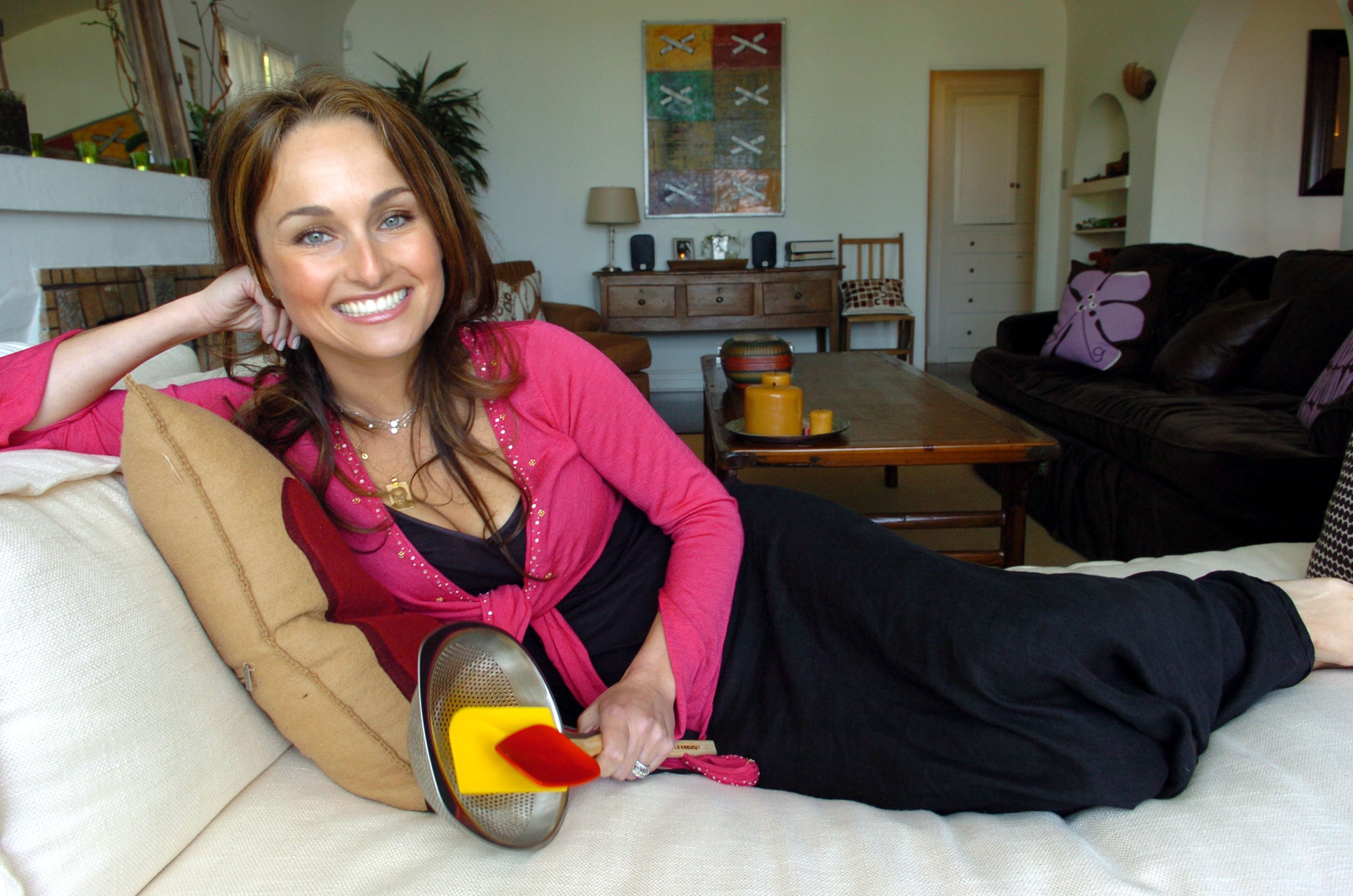 De Laurentiis has been with Food Network for quite a while
If it feels as though the Everyday Italian host has always been part of Food Network, that's almost true. The network began operations in 1993 and De Laurentiis signed on in 2002.
As she told Time in 2006, "I had been doing some food styling and did some work for Martha Stewart Living and Food & Wine magazines. Then 9/11 happened, and Food & Wine decided to do a family-themed issue. They wanted to do a lunch with my family, and it happened to coincide with the year my grandfather was honored with a Lifetime Achievement award at the Oscars.
"And they said I could style my own food; that was the hook for me. After the issue came out, I got a call from the Food Network. The rest is history."
Since then she's hosted, as mentioned before, Everyday Italian, for which she earned a Daytime Emmy Award. She's also helmed Giada's Weekend Getaways, Giada Entertains, Giada's Holiday Handbook, Giada In Italy, Food Network Star, and with fellow Food Network legend, chef Bobby Flay, Bobby and Giada In Italy.
Giada De Laurentiis just renewed her contract with Food Network
Born in Rome in 1970, the restaurant owner and cookbook author will continue sharing Italian cuisine with the world, and part of her announced deal, the Discovery-owned network announced, is her new series, Simply Giada.
De Laurentiis' statement regarding her ongoing relationship with the cable channel was brief and to the point: "I'm excited to share all of the new projects I've been working on with viewers. Get ready for more adventure, fun…and pasta, of course!"
Her new show is being billed as a fresh beginning of sorts to the new year, reflecting the chef's leaning toward lighter fare and better health in general. As Food Network president Courtney White noted in an official statement: "Simply Giada is the perfect jump start to the new year, with accessible and easy-to-do dishes that feature all the quintessential Giada trademarks – delicious recipes mixed with personable charm."
Food Network is clearly happy to have the Italian-American chef remain on their roster: "Giada De Laurentiis is a culinary icon, who has taught audiences how to prepare as well as properly pronounce every classic pasta dish as no one else could, and we are so excited that this creative star, both in front of the camera and behind the scenes, wants to continue to call Food Network her home," White added.
'Simply Giada' will be based on De Laurentiis' recent cookbook
Bouncing off of the chef's latest collection of recipes, Eat Better, Feel Better, De Laurentiis' new Food Network series will debut on Jan. 9. "Inspired by Giada's recent cookbook, in each episode De Laurentiis shares tried and true recipes for eating better every day, without skimping on flavor," Discovery's press release continued.
The Food Network site says of the new series: "In each episode, Giada will share her tricks for mindful eating, lighter cooking, and smarter meal prep."
'Simply Giada' premieres on Sunday, Jan. 9, 2022 at 11:30 am EST.