Giada De Laurentiis' Refreshing Black Bean, Corn and Tomato Salad
For a light and refreshing summer supper, Food Network star Giada De Laurentiis' Black Bean, Corn, and Tomato Salad hits the spot. 
This dish from the chef is complemented by a bright citrus dressing that takes this salad to another level. Enjoy it as a side salad, or a light main dish.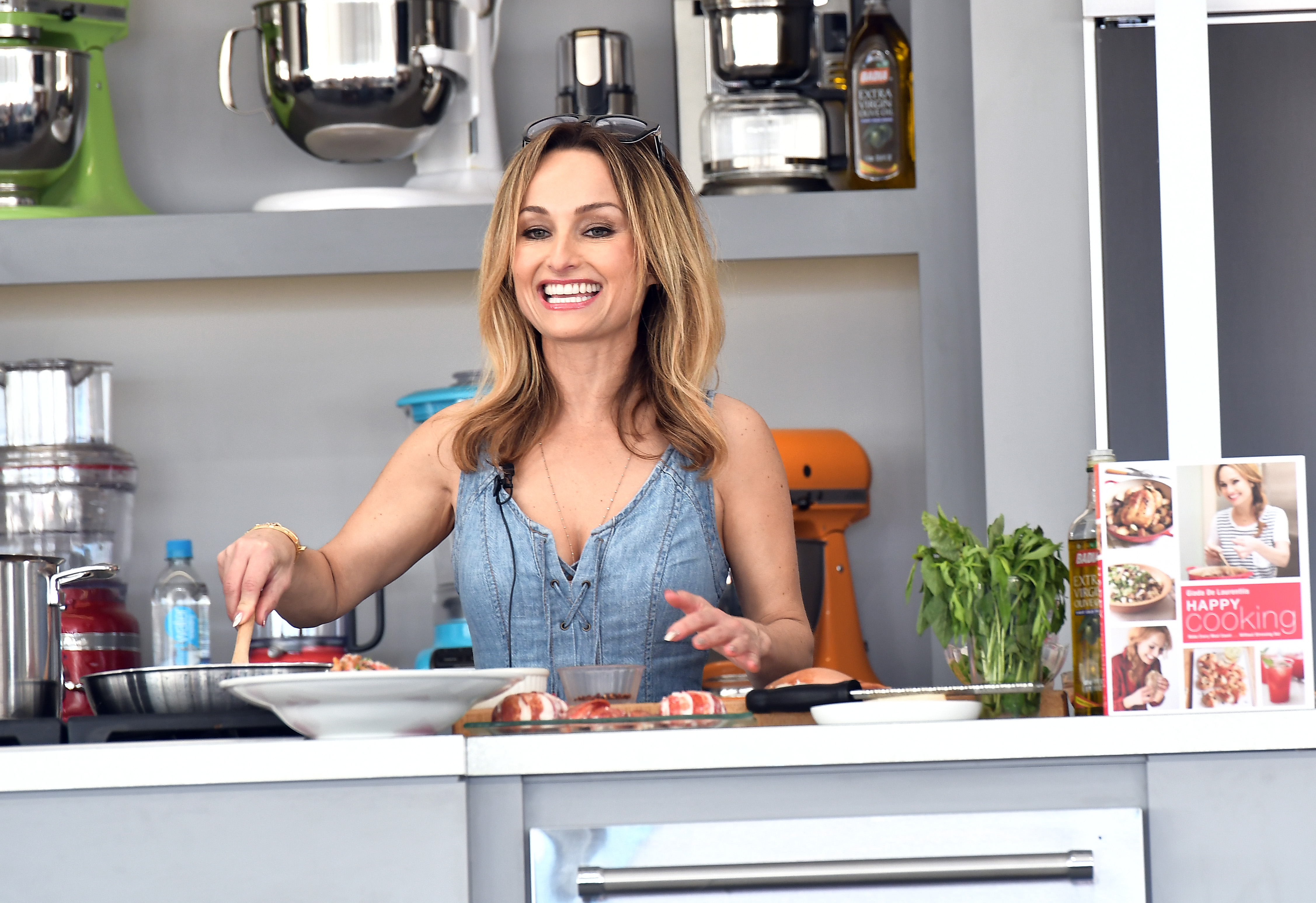 The chef's black bean salad is served warm
De Laurentiis' simple recipe calls for corn kernels (either fresh or frozen), chicken broth, black beans, chopped tomatoes, diced jicama, cilantro leaves, a dried bay leaf, cayenne pepper, smoked paprika, onion, and olive oil.
The zesty dressing includes lemon juice, lime juice, agave nectar (or maple syrup), lime and lemon zest, extra-virgin olive oil, and kosher salt.
De Laurentiis' salad is practically an instant dinner
In her Food Network video, below, for this recipe, the chef says her salad "is a festive and colorful side dish. It's a smooth mix of classic Tex-Mex flavors with an unexpected crunch."
She begins by sauteeing chopped onion, to which she adds the bay leaf and smoked paprika.
"The paprika adds a beautiful color to the actual salad," De Laurentiis explains. "It's basically just smoked peppers that are finely ground."
She stirs in cayenne pepper to give the dish a kick, as well as the corn kernels, drained and rinsed black beans, and chicken broth "to cook down the corn and the beans."
The fresh, chopped tomatoes are added, as well as the jicama: "In Mexico, they call it the Mexican potato. It's more like a turnip. … It's nice and crunchy and sweet."
De Laurentiis whisks together the dressing ingredients in a bowl and pours it over the warm salad ingredients.
Visit Food Network's site for the complete recipe, reviews, and video.
Reviewers praised De Laurentiis' crunchy, spicy salad
Spicy, smoky, and citrusy, this salad from the Simply Giada star hits every note, as reviewers on Food Network's site said.
One home cook noted that the chef's salad provides a ton of leftovers: "Amazing flavors. I followed the recipe exactly – very easy and delicious. Everyone loved it. Perfect smokey flavor for a bbq. Don't leave anything out. One thing, it makes a ton. The recipe says 4-6 servings but I'd say it's more like 8-10 as a side dish."
Another reviewer agreed, with a deliciously creative use for all that salad. "It made a huge volume for a side dish. I may use the leftovers to top salads and tacos for the rest of the week," they wrote.
And, if you don't mind enjoying the salad cold or at room temperature, one person recommended allowing the salad's flavors to mingle together for a little while in the refrigerator: "I made this salad and it was very good! Definitely make this in the advance and let it sit in the fridge for a few hours (mine was chilling for 5 hours or so)."
RELATED: Giada De Laurentiis' Summer Corn and Spicy Sausage Pizza Is a 'Perfect Marriage of Sweet-and-Heat'