Giada De Laurentiis Shares Vegan Thanksgiving Dishes (and Dessert!) for a Deliciously Meatless Thanksgiving
Keep Thanksgiving vegan with these plant-based side dishes (and dessert!) from celebrity chef Giada De Laurentiis
Thanksgiving doesn't have to mean turkey with side dishes teeming with meat. Here are a few dish ideas from Food Network host Giada De Laurentiis for keeping your holiday happily vegan, as well as a sweet treat to enjoy for dessert.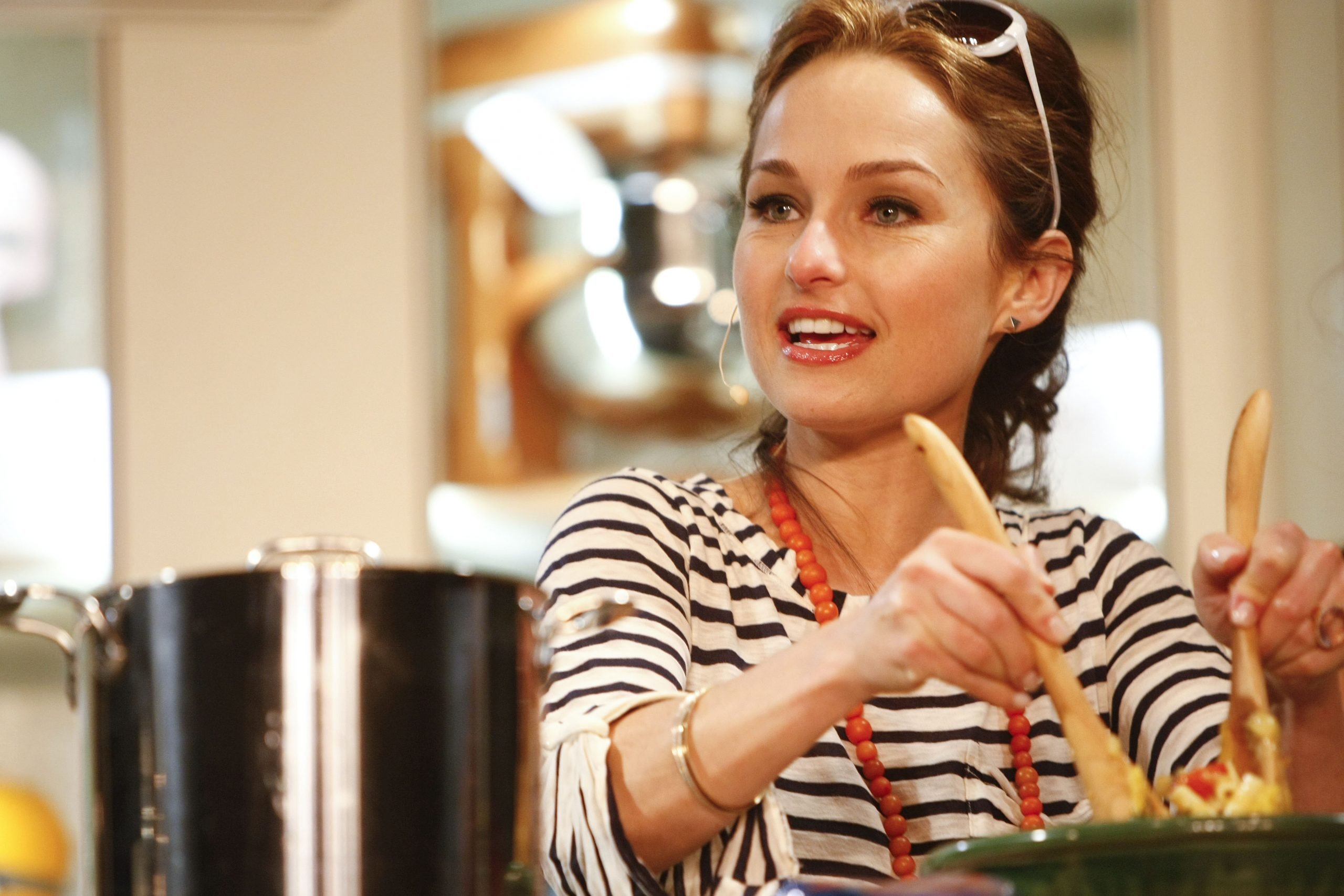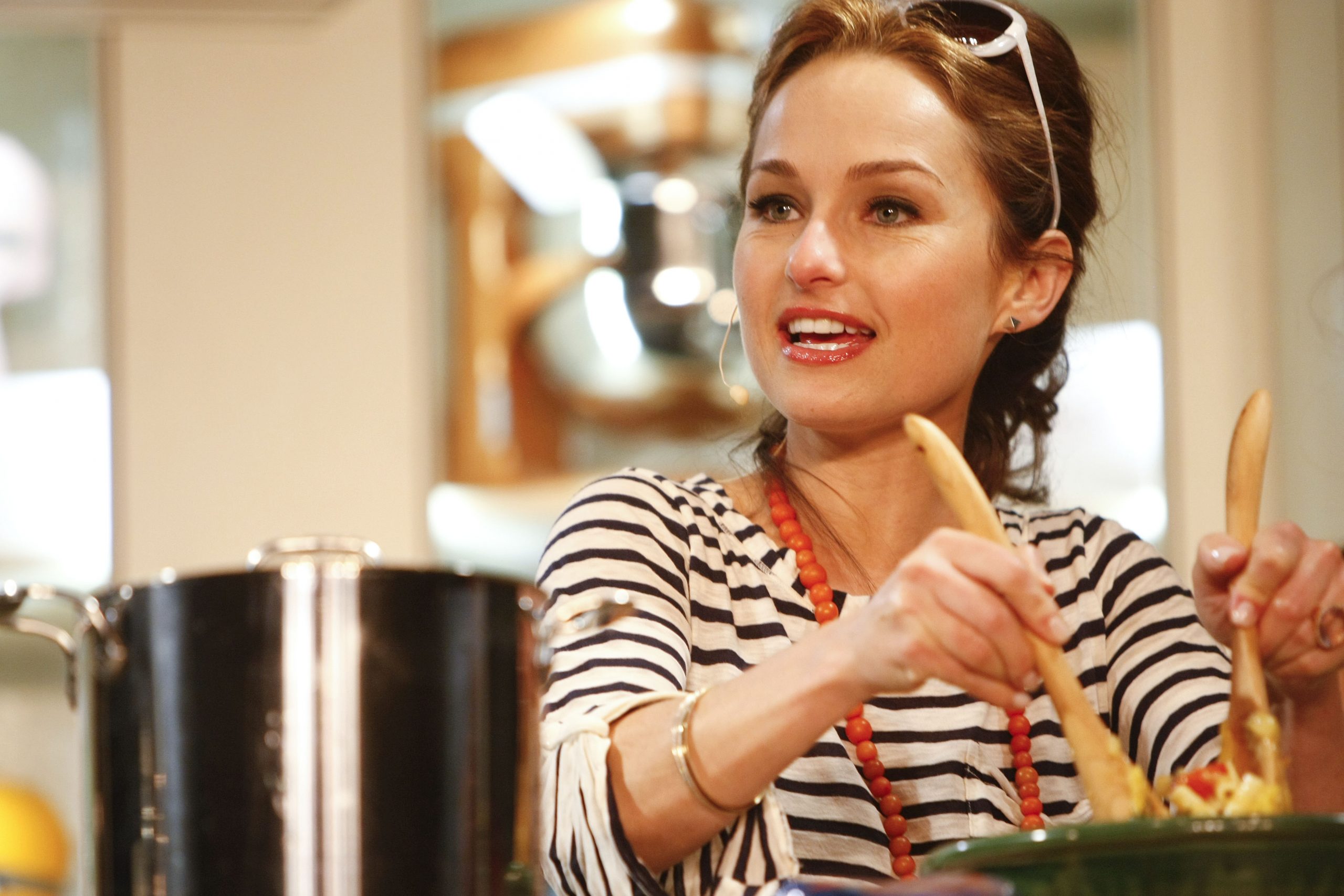 Vegans can enjoy a perfectly satisfying Thanksgiving
Thanksgiving can be meatless and thoroughly delicious. De Laurentiis' lifestyle and food blog Giadzy noted: "There are so many reasons to go vegan these days (we make an effort to go meatless as often as we can!) and on Thanksgiving – a holiday centered around a buttery, cheesy Turkey-centered feast – it can be hard to find easy vegan dishes that still feel festive. Between curating some vegan favorites, and Giada developing new recipes for the occasion, we've created a menu that's not just vegan-friendly, but easy, too!"
Featuring Roasted Eggplant and Almond Dip, Vegan Arancini (rice balls), Quinoa, Eggplant and Apple Salad, Broccoli Rabe with Raisins and Pine Nuts, plus Vegan Mushroom Risotto, De Laurentiis' vegan feast can be part of any Thanksgiving celebration.
De Laurentiis' Brown and Wild Rice Dressing with vegetables is an elegant vegan holiday dish
This elegant dish (full recipe can be found on Giadzy) features delicata squash cut in half lengthwise, with flesh scooped out. The hollowed-out squash is roasted until tender in a preheated 400 degree F oven.
In the meantime, a filling is prepared made up of thyme, wild rice, brown rice, Portobello mushroom caps, pearl onions, and thinly sliced Brussels sprouts, all seasoned with paprika, lemon juice, and salt. The rice is prepared with vegetable broth and the vegetables are sauteed until tender.
The filling is spooned into the squash "boats" and then baked in the oven for an additional 10 minutes. It can also be served on its own as a separate dressing.
Your Thanksgiving guests will love De Laurentiis' tangy, crispy Fried Smashed Potatoes with Lemon
To start, a pound of red potatoes are boiled until they're "nice and fork tender," De Laurentiis says in the Food Network video for this recipe. The chef notes it's important after draining them from the water that they be left aside to dry completely. "If you pan-fry them and they're wet, you don't get that crispy crust," she said.
Sautee whole garlic cloves in a quarter-cup of olive oil: "Just put them in the oil and slowly infuse the oil. The minute you can smell the garlic, it's time to pull it out. You don't want it to get too dark because otherwise it tends to become bitter."
Now the fun part: take each boiled potato and, on a clean surface, push down on it and smash it so each potato becomes flat, "that way it stays creamy on the inside." Fry each flattened potato in the garlic-infused oil for a few minutes on each side "so they get nice and golden."
A refreshing lemon dressing accompanies these potatoes and it's easily made by whisking a few tablespoons each of olive oil, lemon juice, and fresh parsley leaves with chopped thyme, lemon zest, salt, and pepper.
Giada De Laurentiis' Almond Butter Brownies are a chocolatey and satisfying dessert
The Everyday Italian host's vegan brownies are so easy to make and are sure to be a hit with even the pickiest of eaters.
Stir your favorite boxed brownie mix with two eggs, a half-cup melted coconut oil, and a quarter-cup of water. Spread it in a greased 9 by 13 glass baking pan.
Now for the delicious topping: combine three-quarters of a cup natural crunchy almond butter with one-quarter cup powdered sugar, two tablespoons coconut oil, melted and cooled, and a half-teaspoon of flaky salt. Dollop tablespoons of this mixture over the brownie batter in the pan. Use a toothpick to swirl the topping into the batter. Bake in a preheated 350 degree F oven for 30 minutes. Once it's out of the oven, sprinkle right away with the flaky salt. Let it cool, cut into squares, and enjoy!
Visit Giadzy for the full recipes to these and even more vegan Thanksgiving dishes from Giada De Laurentiis.