Giada De Laurentiis Reveals Some Tips for Eating Healthy When Dining Out
Culinary queen Giada De Laurentiis recently shared her journey to healthy eating in her latest book. With recipes, advice, and a three-day mini-cleanse, the Food Network star's nutritional guide covers plenty of edible ground. Fans of De Laurentiis will want to check out her tips for eating in restaurants, which are sure to prove helpful now that summer vacation season has officially begun.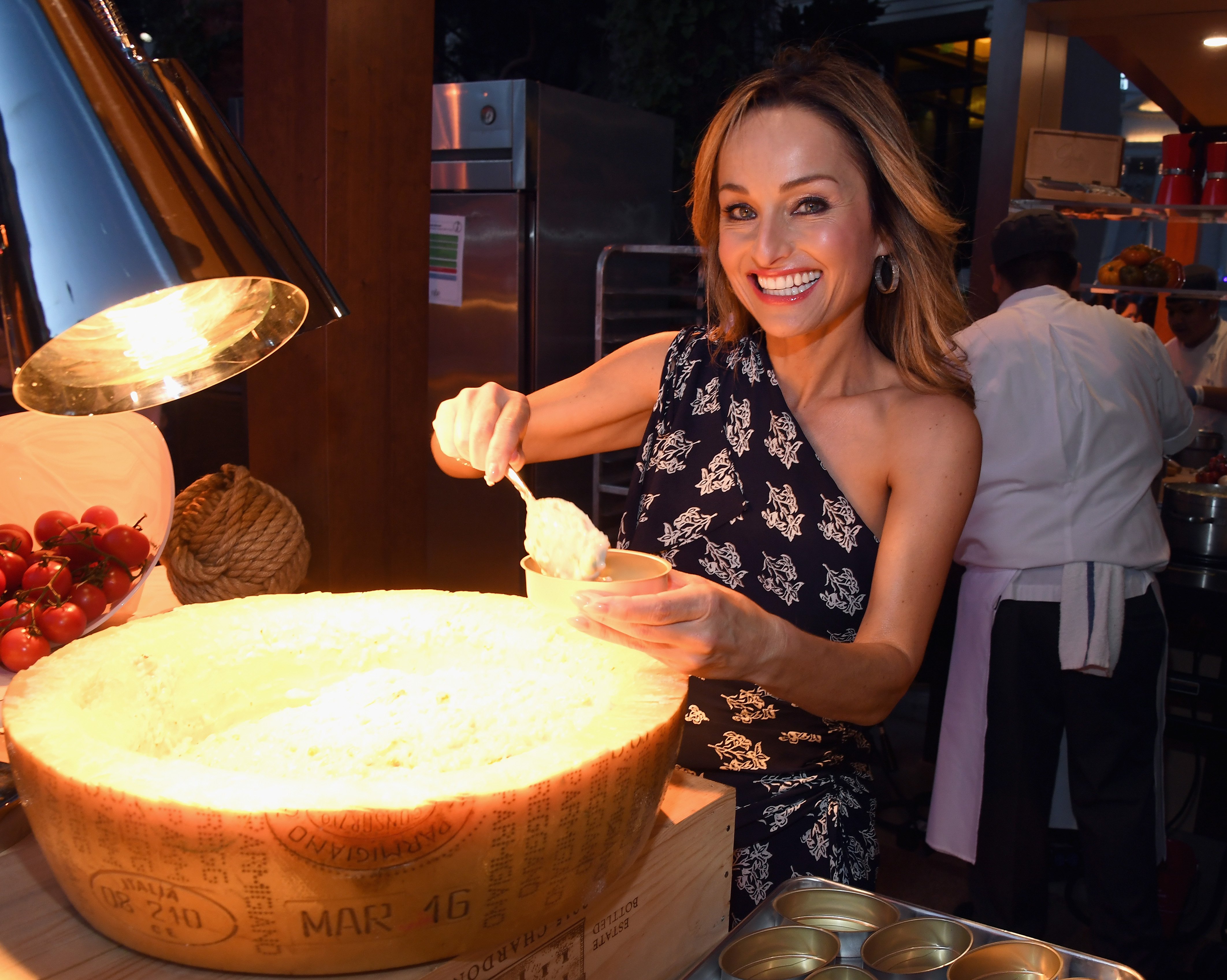 Giada De Laurentiis says to double up on veggies
For those embarking on a path of wellness, De Laurentiis insists that you can stick to a healthy regimen even if you're eating on the go or frequently dining in restaurants. The Everyday Italian considers specific ethnic cuisines as having a menu high in nutritional value.
"Start by choosing a restaurant that you know will have some reasonable options for you," De Laurentiis wrote in her book, Eat Better, Feel Better: My Recipes for Wellness and Healing, Inside and Out. "Italian, Greek, and Middle Eastern restaurants all tend to have lots of vegetable dishes and prepare their proteins simply, without a lot of heavy sauces."
Speaking of veggies, De Laurentiis suggests filling your plate with extra greens or other vitamin-rich produce rather than piling on the potatoes.
"Make your own entrée by ordering two or three vegetable sides," she remarked. "Ask if you can substitute a salad (extra virgin olive oil and lemon on the side) for fried or starchy side dishes."
'Giada at Home' star suggests bringing home leftovers or going halfsies on an entrée
Taking a portion-controlled approach, De Laurentiis sees cutting a main meal in half to either split with your dining partner or to bring home for leftovers as solutions to eating light.
"If you're having two courses, order an app for both, or split an entrée with a friend," she recommends. "Ask for a box and take home half your entrée for lunch the next day. Most restaurant portions are more than enough for two meals, especially if you serve your leftovers over a salad."
When it comes to alcohol and dessert, De Laurentiis goes the less-is-more route and keeps both items to a minimum.
"Don't overdo it on the booze," the Food Network personality wrote. "Order a spritzer or something relatively clean and made without sugary mixers, and ask for extra ice to extend it." Want to end the meal on a sugary note? "Order a couple of desserts for the table and just have a bite or two."
Giada De Laurentiis encourages flexibility when eating out
As a restaurant owner, De Laurentiis knows that food establishment managers want to please their patrons and recommends being kindly direct about your meal preferences.
"Don't be afraid to ask for what you want," she pointed out. "These days most restaurants are eager to accommodate the needs of their customers, especially if you ask politely."
If you you have no other choice than to order a less-than-healthy meal, De Laurentiis encourages you to just dig in and savor every bite.
"If there truly aren't any great options on the menu, try not to fret or let it spoil the evening," she wrote. "The real point is to enjoy spending time with your friends, not to be perfect. It's just one meal out of one day, and the choices you've been making the rest of the time will stand you in good stead when you find yourself in a situation where you just have to eat a plate of fried chicken. Tomorrow is always another day."