Giada De Laurentiis' Roasted Banana and Peanut Butter Cupcakes Are a Gluten-Free Flavor Extravaganza
Food Network chef Giada De Laurentiis proves that gluten-free doesn't have to mean flavor-free with her decadent Roasted Banana and Peanut Butter Cupcakes recipe. These cupcakes are a definite crowd-pleaser, bursting with the intense flavors of roasted bananas and earthy peanut butter.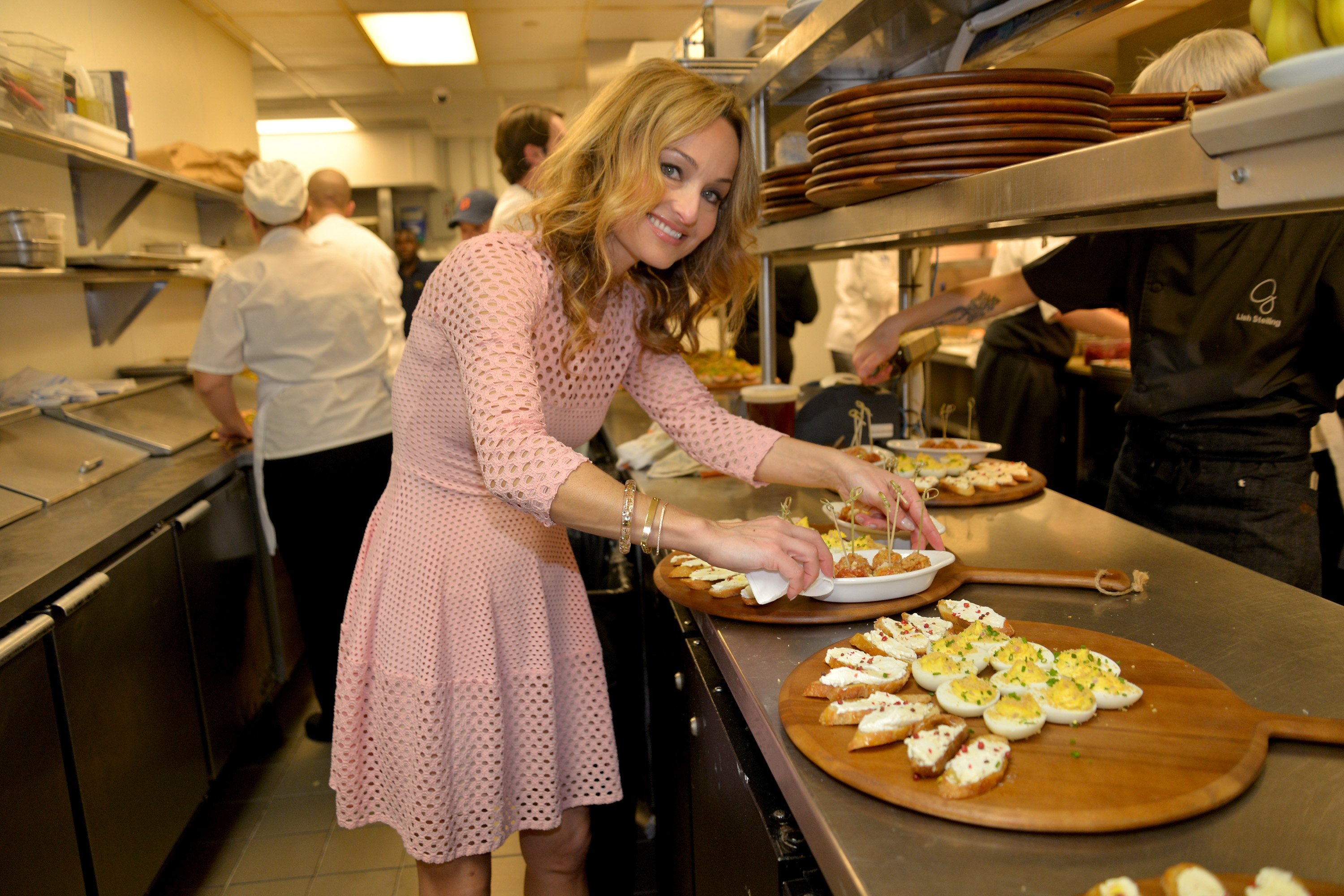 The Food Network chef on gluten-free products
De Laurentiis has been vocal about her desire to eat and live more healthfully. In 2021, she published her latest book Eat Better, Live Better. Writing it, she told Parade, opened her eyes to the fact that while she "felt I knew everything there was to know about eating healthy and cooking and making the right choices," she didn't know "as much as I thought."
In the cookbook, the Everyday Italian star shared that she tries her best to eat and prepare "fresh, whole foods, cooked simply and cleanly." She does, however, offer a pass for gluten-free products.
"Among the few exceptions I make to the no-phony-foods rule are gluten-free pasta, bread, and panko [breadcrumbs]," she writes. "While many contain a laundry list of ingredients that I might not recommend on their own, I'd never sentence anyone to a life without pasta or French toast, and for people who cannot process gluten, these alternatives are lifesavers."
De Laurentiis says roasting bananas takes these cupcakes to a new level
The chef's Roasted Banana and Peanut Butter Cupcakes are gluten-free and also dairy-free. They call for ripe bananas, egg, coconut oil, coconut sugar, creamy unsweetened peanut butter, vanilla extract, kosher salt, blanched almond flour, oat flour, baking soda, and almond milk. You'll also need a 12-cup muffin tin, cupcake liners, and an ice cream scoop.
Roasting the bananas is easy: place the unpeeled bananas on a baking sheet. Pierce each banana three times with a knife and roast them in their peels in a 350-degree F oven for 25 minutes, or until the flesh has softened. Once the bananas have completely cooled, remove and discard the peels. Mash the bananas in a bowl. The result is an incredibly rich banana flavor.
As De Laurentiis' food blog Giadzy tweeted (see below) of this delectable recipe, "The amazing flavor in this peanut butter banana cupcakes comes from roasting the bananas first – giving them a deep, sweet caramelized flavor without adding extra sugar."
How to put Giada De Laurentiis' Roasted Banana and Peanut Butter Cupcakes together
Once the bananas are roasted, cooled, and mashed, combine them with the egg, coconut oil, sugar, peanut butter, vanilla, and salt until thoroughly mixed. Stir in the flours, baking soda, and almond milk. De Laurentiis suggests distributing the batter into a 12-muffin tin (lining each tin with a paper cupcake liner) using an ice cream scoop. Bake in the preheated oven for 25 minutes and allow to cool.
Prepare the peanut buttery glaze for the cupcakes while baking. Melt the chocolate chips, peanut butter, and coconut oil in a medium bowl over a double boiler. Then spoon (or drizzle) the glaze over the cupcakes once they have cooled.
You can find the full recipe for Giada De Laurentiis' Roasted Banana and Peanut Butter Cupcakes on Giadzy.