Why Giada De Laurentiis Had Some Days in Italy With Bobby Flay Where She Thought 'OK, I've Had Enough of Him'
Food Network star Giada De Laurentiis is known for her expertise in Italian cuisine. Partnering with pal and fellow chef Bobby Flay for a food-related excursion to Italy in 2019, De Laurentiis toured the European countryside with the Iron Chef star. Bobby and Giada in Italy is now streaming on Discovery+, and De Laurentiis recently shared how the two meshed abroad.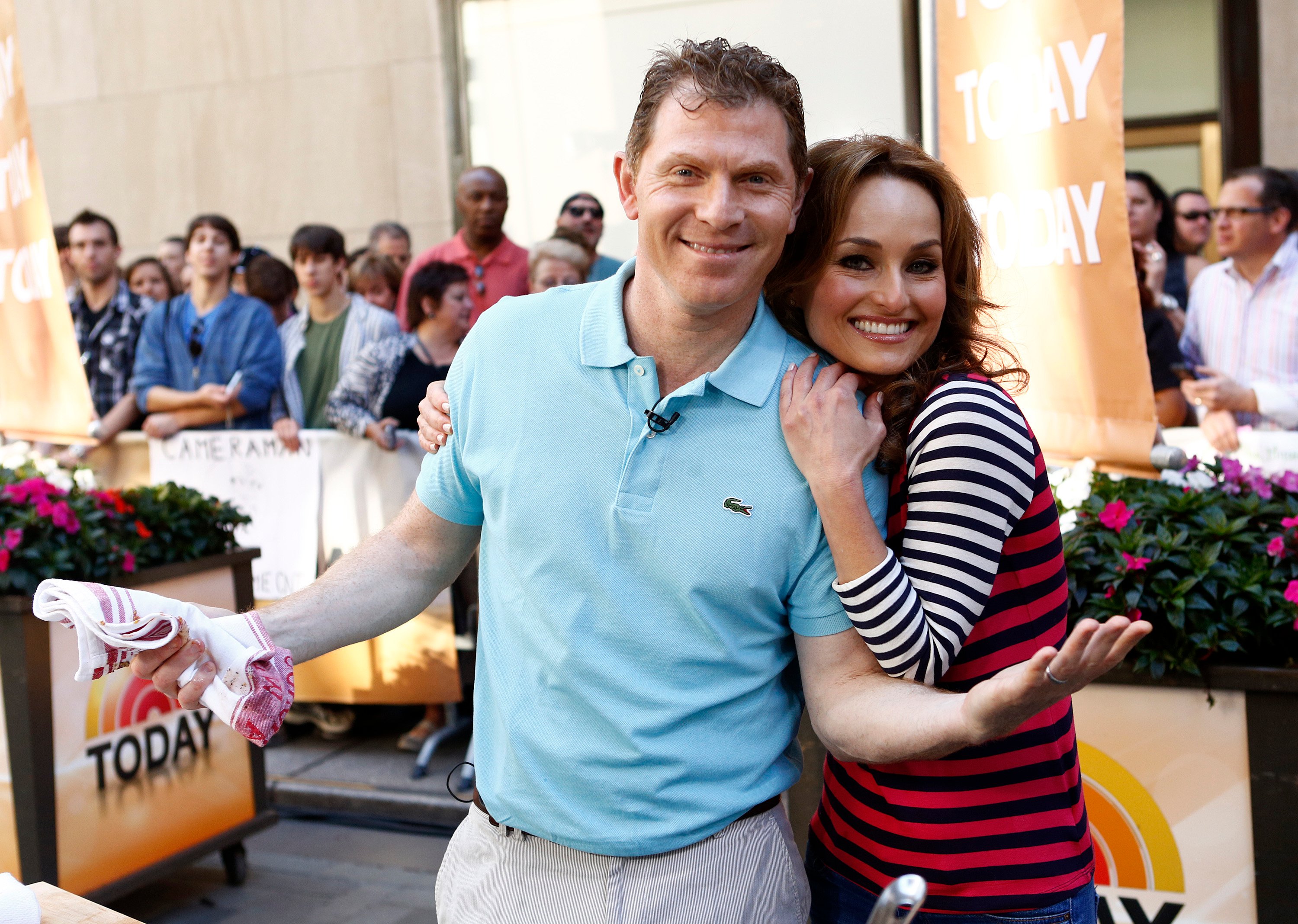 Giada De Laurentiis and Bobby Flay filmed in Italy for one month
In September 2019, Flay recruited De Laurentiis to take in the sights of Rome and Tuscany during the filming of Bobby and Giada in Italy. De Laurentiis credited Flay with the idea for the show.
"It was really his passion project," she told Parade in March 2021. "I was lucky enough to go with him."
The discovery+ series was filmed prior to the coronavirus (COVID-19) pandemic, and premiered on the streaming service in January 2021. Flay hoped the show served as a form of escapism for viewers who were weary of lockdown.
"It was actually a really nice moment to kind of take your mind away from what was going on, and just sort of [see] some…normalcy, in the world," Flay remarked, according to Delish. "Rome has been there for some time, it's not going anywhere anytime soon. And to be able to experience that, what it did for me personally was that it gave me hope for the future — that we're going to be back to that at some point."
'Giada at Home' star needed her 'own time' during the trip
With De Laurentiis being born and raised in Italy, she was the ideal guide for Flay's tour of Rome and Tuscany. While De Laurentiis praised Flay for spearheading the Italian adventure, she admitted there were days when she wanted to venture out on her own.
"He's a good traveling companion," she explained. "But there were days where I was like, 'OK, I've had enough of him. I need my own time.'"
The Everyday Italian star attributed any moments of wanting to go it alone to both she and Flay having to share the same status.
"That's also [what happens] when you put two people together who are both used to being the boss and the star," De Laurentiis noted, "and then they're asked to share."
Bobby Flay said Giada De Laurentiis is 'so relaxed' in Italy
Apparently, Flay had no problem with togetherness during filming, and raved of his journey with De Laurentiis.
"It's almost like we were on some sort of extended vacation, but we're also working at the same time," he shared. "We were just in a great mood the entire time. We got along great — We always have a great time together."
With Italy being De Laurentiis' home country, her family members made appearances on the show. According to Flay, the culinary queen adopts an added zen vibe when she's in her native land.
"I love Giada in Italy — like the person, not just the show — because she's so relaxed there," Flay said. "And I feel the same way."
De Laurentiis makes an annual trip to Italy, though it's a tough call on naming her top city to visit.
"I try to go to Italy at least once a year," she told La Cucina Italiana in March 2021. "My mom was living in Rome up until this year when she moved to LA, so it was always nice to visit her. It's hard to say what my favorite place is! Each area is great for its own reasons — I love the energy of Rome, but I also love the sprawling Tuscan hills, and the Amalfi Coast and Capri will always have my heart."
Bobby and Giada in Italy is now streaming on discovery+.