Giada De Laurentiis' Salmon Piccata Is the Easiest Healthy Dinner
Giada De Laurentiis took a favorite classic chicken recipe and gave it a new spin with salmon. The Food Network star's salmon piccata is an easy dish she promises will be "your new favorite weeknight dinner."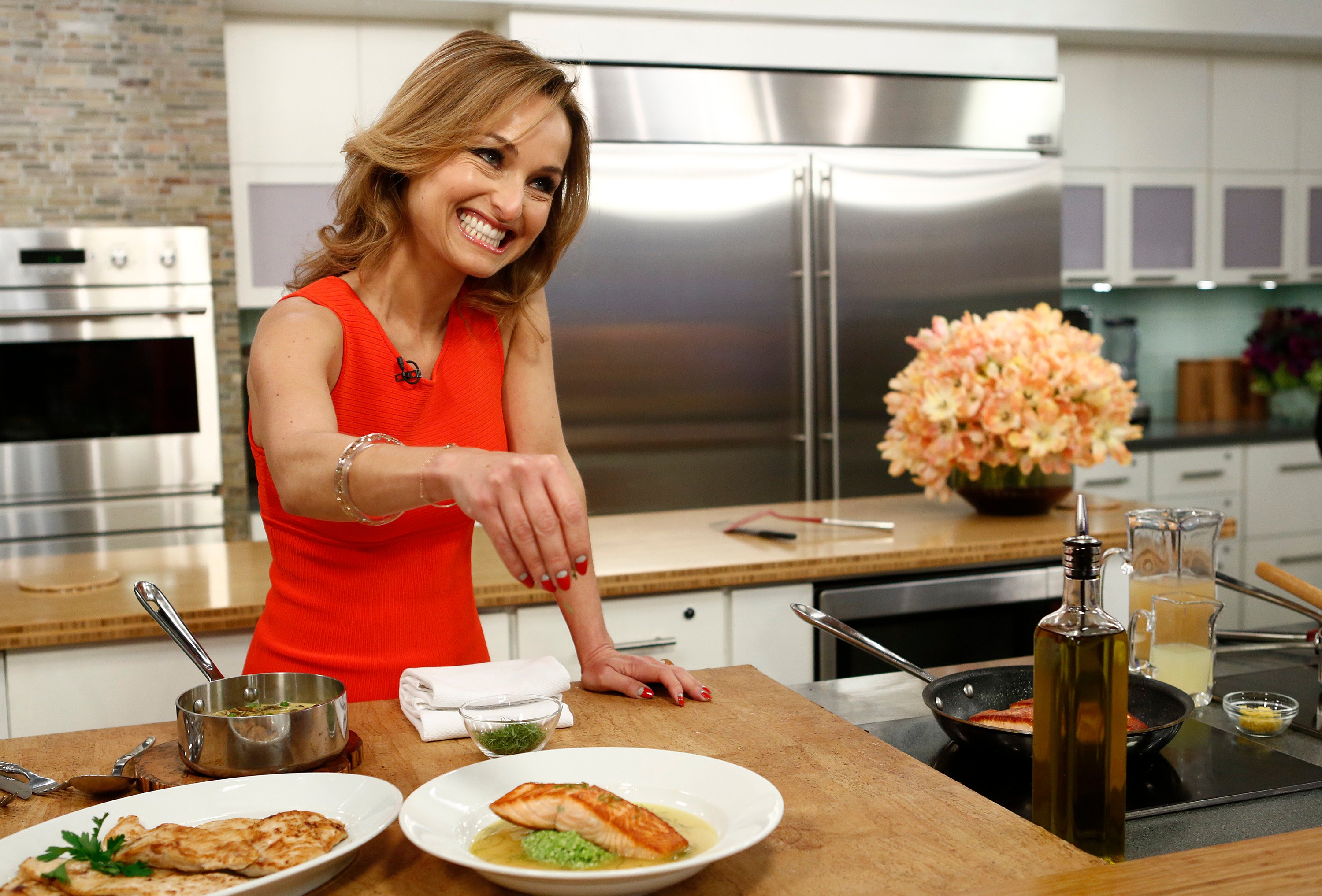 Giada De Laurentiis gives chicken picatta a new twist with salmon
On March 7, De Laurentiis' Giadzy Instagram account featured a photo of the delectable dinner idea. "Love chicken piccata? Love salmon? Welcome to your new favorite weeknight dinner," the caption noted. "Grab the #recipe for @Giadadelaurentiis' salmon with lemon caper sauce in the profile link!"
The recipe post on the Giadzy website explains how easy it is to make the classic chicken recipe with salmon. "Chicken piccata is one of my most popular recipes, and it's no secret as to why: it's such a quick and easy dinner to throw together, but the ingredients bring on big flavor, and you can pair it with just about anything," De Laurentiis shared. "This salmon version is a great change-up from the classic!"
She added, "I might like this salmon dish even better — the rich salmon pairs so well with the bright lemon and caper sauce."
De Laurentiis even offered some simple side dish ideas for the salmon recipe. "Serve this with some simple pasta, risotto, polenta, or even just roasted vegetables," she noted. "It goes with virtually anything and you can whip it up in under 30 minutes!"
How to make Giada De Laurentiis' salmon piccata recipe
De Laurentiis' recipe is packed with flavor and so easy to make. "Here, the richness of the salmon really balances out the tangy zip of the lemon and capers," the Food Network recipe intro notes. "Throw in those good Omega-3's and you get a healthy and quick weeknight dinner."
She demonstrated how to make the recipe in a video for Food Network Kitchen. "I'm making some salmon piccata today. It's sort of my spin on a chicken piccata," the Food Network host explained. "It's very easy, super delicious."
De Laurentiis dried four 6-ounce salmon fillets with a paper towel and seasoned them with salt. She heated a nonstick skillet over medium-high heat, then added oil to the pan. The Food Network host placed the fillets in the skillet, flesh-side down, and cooked the first side for 4 minutes. She flipped the fish and cooked it for another minute.
She removed the salmon with a slotted spatula so she could make the sauce.
The Food Network host made a flavorful piccata sauce
To make the sauce, De Laurentiis added chopped shallots and salt to the pan and cooked them for a minute. Then she added chicken broth, lemon juice, capers, and lemon zest and simmered the sauce for 2 minutes.
De Laurentiis whisked in butter and Dijon mustard, which provided "a nice tang and thickness to the sauce, then stirred in parsley.
"Piccata sauce is probably one of the most popular sauces for chicken — or really anything," she said.
To serve the dish, De Laurentiis spooned the sauce over the salmon. "It is absolute perfection," she said, giving the easy recipe two thumbs up.
The full recipe is available on the Food Network website.
RELATED: Giada De Laurentiis' 'Easiest Pasta Sauce You'll Ever Make'