Giada De Laurentiis' Simple 'Secret' to Chicken Chili
Food Network stars have plenty of soup recipes between them. But when it comes to Giada De Laurentiis' chicken chili it's all about spices and herbs. In fact, the Feel Better, Eat Better author considers them the key to her recipe.
Giada De Laurentiis' chicken chili is flavored with cumin, garlic, fennel seeds, and more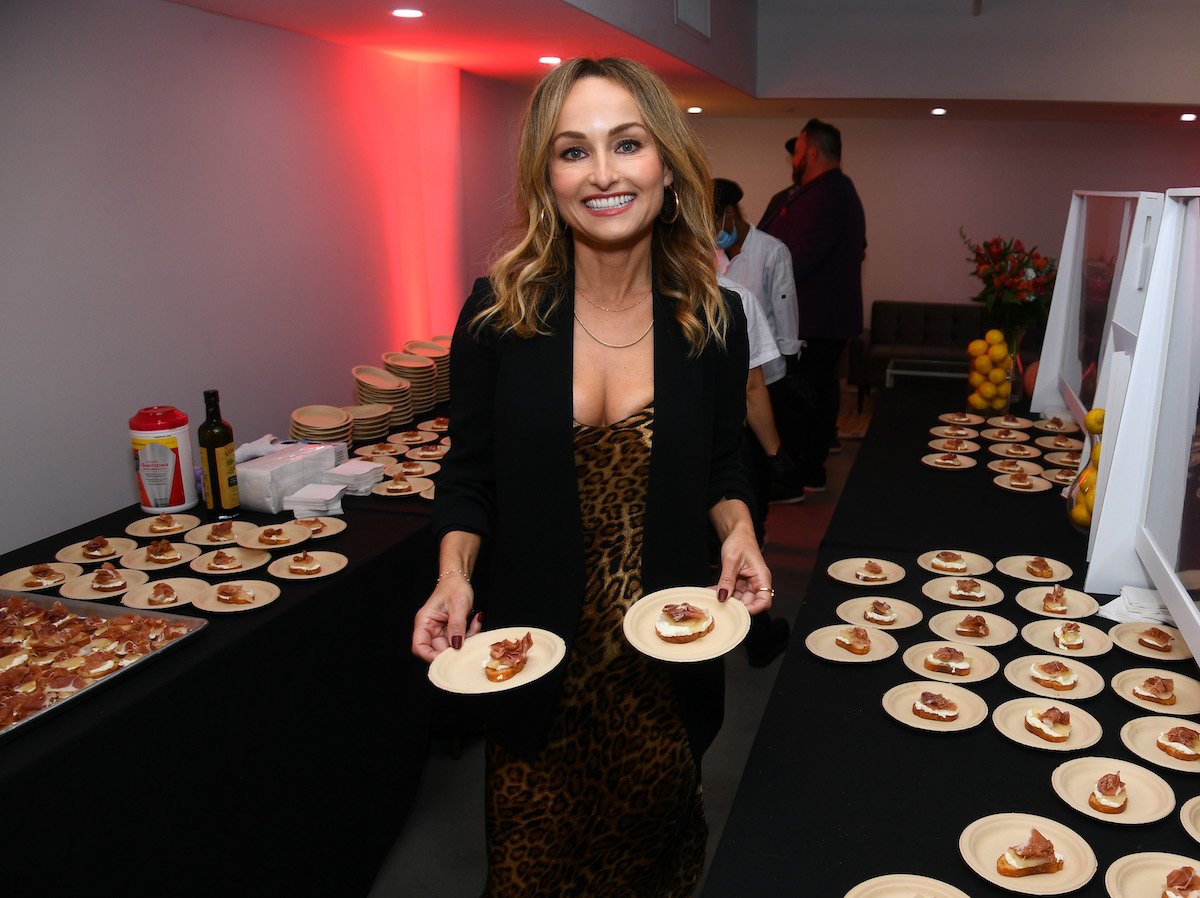 De Laurentiis' chicken chili is packed with herbs and spices. As the cooking show host once said on Giadzy, it's the "secret" to the dish. 
"The secret to this chili is the combination of delicious spices and herbs," she said. "I always add oregano and fennel to give it that Italian spin, and they add an amazing earthy warm flavor."
She continued, saying, "after everything simmers together" she's left with a "rich, nutritious chili that is just perfect for colder weather."
During an episode of Giada at Home the celebrity chef gave a short explanation behind each of the spices and herbs in the chili. 
First up, chili powder. "The chili powder is classic in a chili and it gives it that nice, deep color," she said. Next, dried oregano which is, according to De Laurentiis, "nice and earthy."
"Then we've got the cumin," she said before noting the "classic ingredient" provides "not a spiciness but a nice warmth." Finally, fennel seeds give the chili a slight licorice flavor.
How to make the Food Network star's chicken chili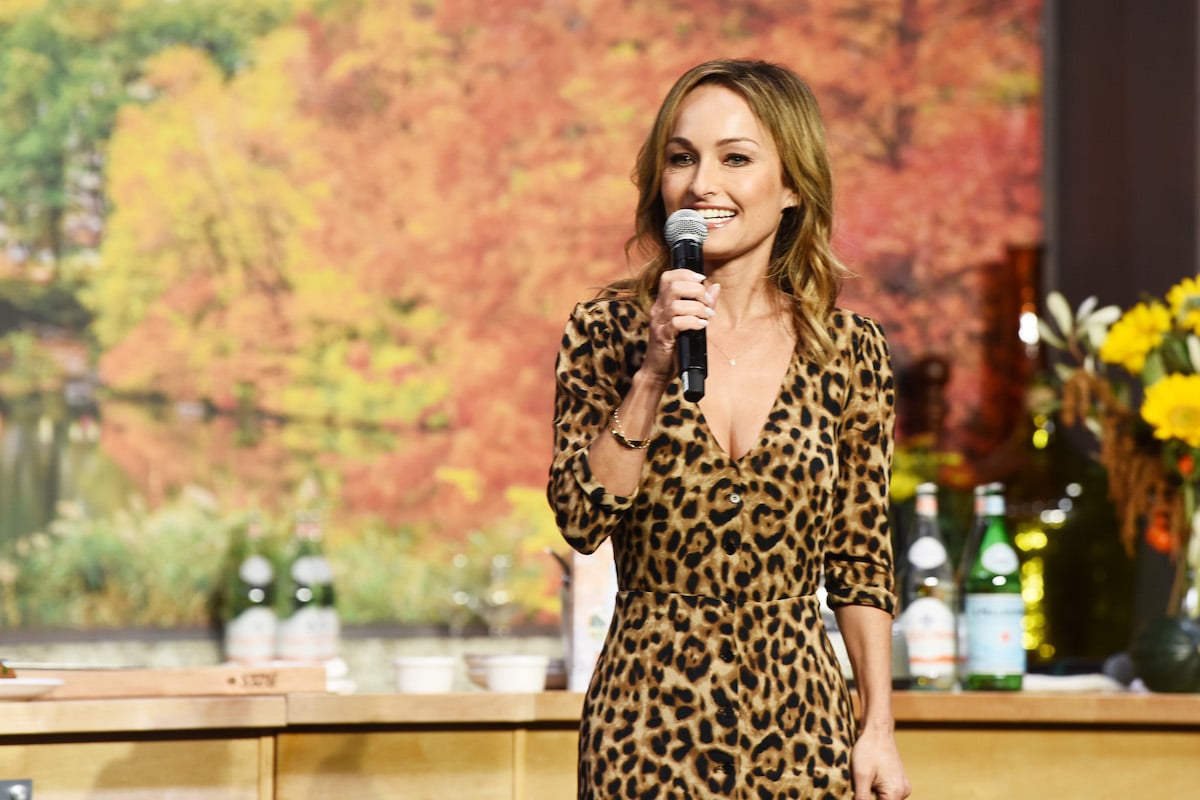 According to Food Network, it doesn't take long to make De Laurentiis' White Bean and Chicken Chili. It takes approximately eight minutes to prep and another 75 minutes to cook. 
Once onions and garlic have softened in a pot on the stove De Laurentiis toasts herbs and spices. "It's going to add more flavor to the chili," she said, adding that "a minute or so is enough."
While the spices are "toasting" she also cooks the chicken. "You can use any kind of meat you want. Turkey, beef, pork, a combination, anything but I'm sticking to the chicken," she said.
Then comes flour for thickening followed by cannellini beans, swiss chard, and chicken broth. It's important to note here that De Laurentiis prefers low sodium chicken broth. "I like to use low sodium just so I can control how much salt is in my chili," she said.
At this point, she leaves the chili to simmer for about an hour. When the liquid in the chili's reduced by about half she adds a dash of red pepper flakes for heat. 10 more minutes of cooking and the chili's ready to serve.
De Laurentiis' recipe has nearly 700 reviews
At the time of writing, De Laurentiis' chicken chili has a whopping 658 reviews. It averages 4.5 stars. Many reviewers love the recipe for how easy and flavorful it is.
One reviewer described it as "such a flavorful and healthy chili recipe," saying it's become their "go-to" because it's "a delicious hit every time."
"It's great for big crowds and always gets so many wows," added another. "Super Bowl, game night, whatever! It's so easy to throw together! Highly recommend!"
"I make this all the time for my family," chimed in another. "It is absolutely full of flavor and comes out great."
"Make this recipe, you will not regret it!" wrote one reviewer.
The only criticisms about De Laurentiis' chicken chili? Some reviewers noted they prefer using more spices and herbs than is called for in the recipe. Others shared that the recipe should get a different name because it's not technically chili. 
RELATED: Giada De Laurentiis' Lemon Chicken Soup Is a 'Breeze to Whip up on a Weeknight', According to the Food Network Star