Giada De Laurentiis' Simple Tip for 'Super Moist' Chicken Burgers
Goodbye dry chicken burgers and hello to getting one step closer to making the perfect burger. A common pantry ingredient is the key to Giada De Laurentiis' chicken burgers. The cookbook author uses a condiment to make the meat just as juicy as a typical beef patty.
Mayonnaise makes Giada De Laurentiis' chicken burgers moist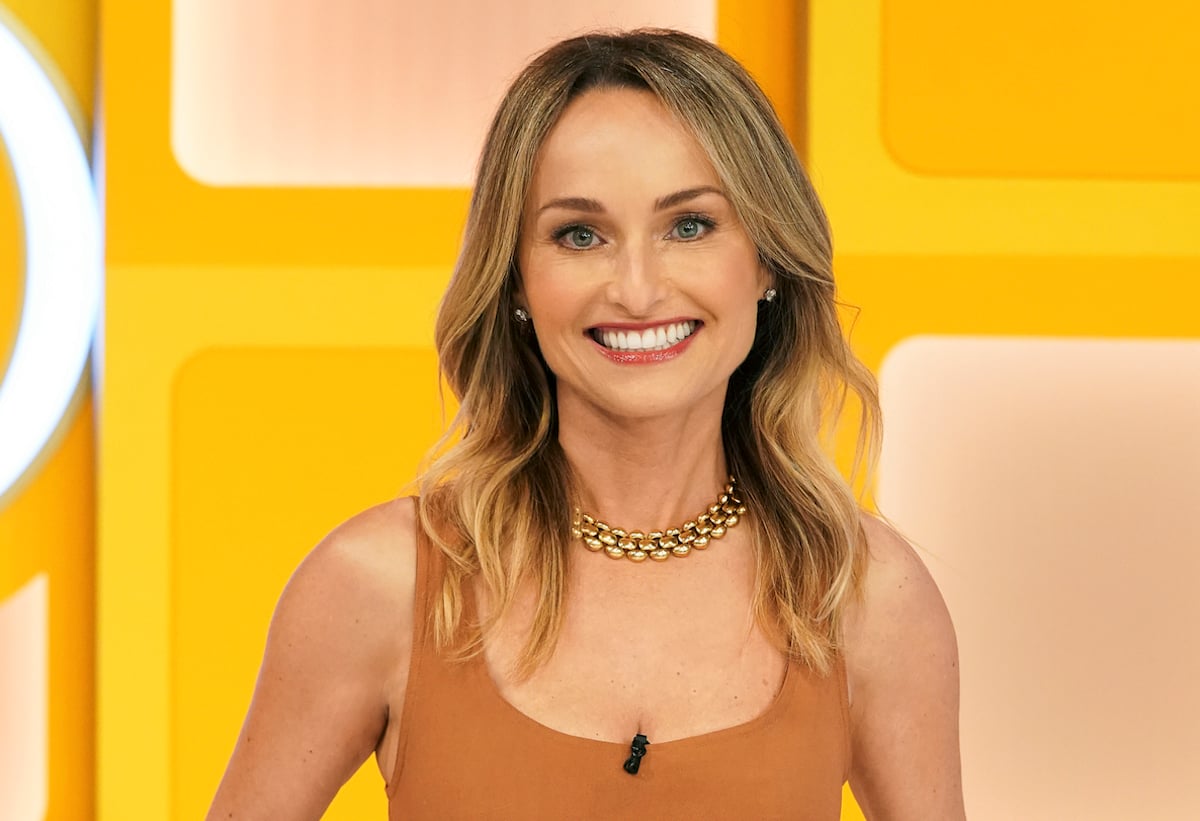 De Laurentiis' chicken burgers, also called her Rosemary Garlic Chicken Burgers or Chicken Burgers with Garlic-Rosemary Mayonnaise, get a surge of moisture from mayonnaise. 
As De Laurentiis explained on Giadzy, mayonnaise is what makes her chicken burgers just as juicy as a beef patty. "Think a chicken burger can't be as juicy as a beef one? This one is going to change your mind!" she said. The Everyday Italian alum doesn't just put mayonnaise on the bun. She also puts it in the burger. This is, according to her, what makes them so moist.
"The sauce on this burger is a simple rosemary garlic mayo, but I take it a step further by mixing some of the spread into the actual burger patty," she explained. "This makes the burgers super moist and full of flavor."
De Laurentiis uses plain mayonnaise as a base. Then she flavors it with fresh rosemary and minced garlic.
Other tips from the Food Network star on making chicken burgers
Now for some tips on making De Laurentiis' chicken burgers. While preparing the burgers on the "Last Minute Menu" episode of Food Network's Giada at Home, she shared some tips on how to make them beyond putting mayonnaise in the burger patties. 
First, don't handle the chicken too much. "Remember, this is a process you want to do kind of quick," De Laurentiis said while mixing the mayonnaise and the chicken together. "You don't want to overwork the chicken because you want to have nice, moist burgers."
Second, be sure the grill is hot before forming the patties to avoid making a mess. "Make sure it's really hot before you start forming them," De Laurentiis said. "Because you don't want to touch anything after you're done forming them."
Third, don't panic when De Laurentiis' chicken burgers are sticky. "I promise you, although you think, 'Oh my gosh, they're so wet and sticky,' this is what you want," she said. "Because that way they're nice and moist on the grill."
Fourth, leave the burgers alone to do their thing on the grill. Why? Because, as the Le Cordon Bleu-trained chef said, "They're really easy to flip if you let that crust form." 
Finally, when assembling the burgers she advised pressing down "a little bit so everything sticks together." 
Reviewers' tips for making De Laurentiis' chicken burgers
De Laurentiis' chicken burger recipe averages five stars on Food Network's website at the time of writing. It's fair to say those who have made them at home enjoy them. However, reviewers have a few additional tips beyond what De Laurentiis said on her cooking show. 
One reviewer said disposable gloves help with the "very sticky" burger mixture. They also said they child the patties for approximately 25 minutes and " had no problem moving to and from the grill." Another let them sit in the fridge for a few hours with similar results. 
Another warned others to be delicate with the uncooked patties. "They aren't like regular burgers, so be gentle when flipping," they said. 
Multiple reviewers also recommended using parchment paper. It "makes it easy to flatten the patty to the desired size and thickness without sticking to my hands," they noted.