Giada De Laurentiis' Summer Corn and Spicy Sausage Pizza Is a 'Perfect Marriage of Sweet-and-Heat'
Make pizza night extra special with Food Network star Giada De Laurentiis' sweet and hot Summer Corn and Spicy Sausage Pizza recipe.
It's that time of year for sweet summer corn to shine. It's delicious, of course, either on or off the cob in any variety of ways, including Food Network chef Giada De Laurentiis' irresistible pizza with spicy sausage and summer corn.
The celebrity chef's recipe is easy and fun to make and best of all, its sweet and hot flavors will make it a new pizza night favorite.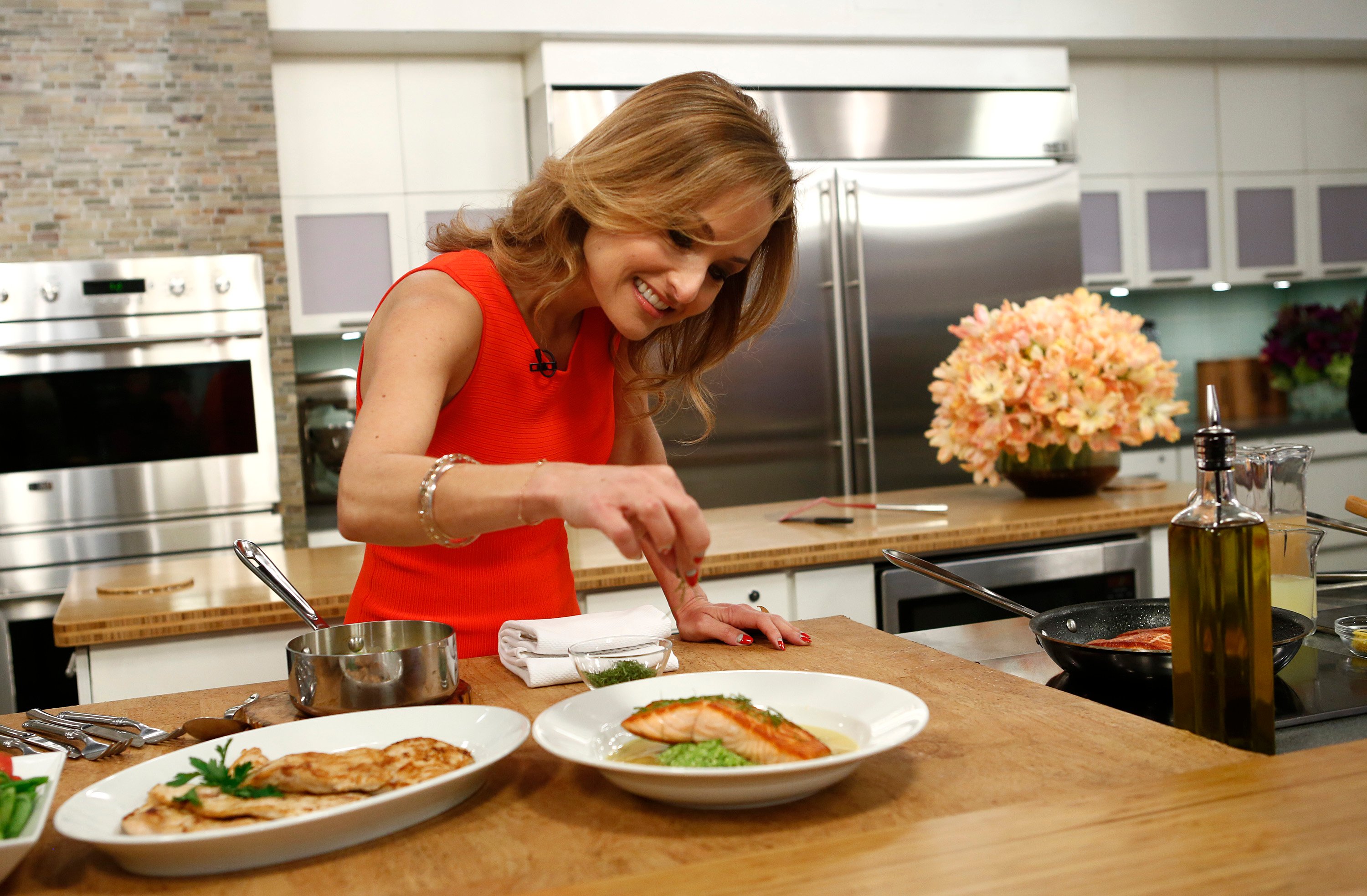 Giada De Laurentiis' corn and sausage pizza is sweet and spicy at its best
On her lifestyle and food blog Giadzy (where you'll also find the complete recipe for this pizza), the chef said of her flavorful dish, "We love the combination of fresh corn and spicy Italian sausage – it's a perfect marriage of sweet-and-heat. In this tasty summer pizza, those ingredients are the stars alongside fresh mozzarella, arugula, and basil. Simplicity at its finest!"
The Simply Giada star added that it's not necessary to have fresh corn for this pizza recipe: "If you don't have fresh corn on hand, that's fine – thawed out frozen corn will work great, too."
The chef's pizza recipe calls for just 7 ingredients
De Laurentiis' unique pizza dish features a good handful of items, including pizza dough, pizza sauce, fresh mozzarella, spicy Italian sausage, sweet yellow corn, arugula, fresh basil, and, optionally, olive oil and red pepper flakes, "for finishing."
The chef gets the pizza started with a very hot oven, preheated to 500 degrees F.
The pizza dough is stretched and formed into a large oval shape on a "rimmed baking sheet" that's been lightly dusted with flour. Add your favorite pizza sauce all over the dough, followed by the fresh mozzarella pieces.
Make sure the sausage has been cooked and crumbled and add it on top of the cheese. Sprinkle the corn all over the crust as well.
Carefully place the baking sheet in the oven, cooking the pizza for about 12 minutes, "until the crust appears fully cooked." Broil it for another three minutes being careful, De Laurentiis notes, "not to burn the crust."
Once the pizza is fully cooked, it's topped with the arugula and basil, sprinkled with olive oil and the pepper flakes, sliced, and served!
De Laurentiis' pizza dough recipe is super easy for beginners
The Food Network star's pizza dough needs just honey, active dry yeast, flour, kosher salt, and extra-virgin olive oil. (Get the recipe on Food Network.)
The honey and yeast are stirred in a small bowl with warm water until the mixture begins to foam. It's added in a stand mixer with the flour and salt, and mixed on low speed "until the mixture starts to come together."
Mixing now at medium speed, continue to combine the dough for eight minutes, until the dough starts "to pull away from the sides."
Remove the dough (rubbing olive oil onto your hands first), and shape it into a ball, moving it into an oil-coated bowl. Cover the bowl with a towel "in a warm place" until it's twice its size, for about one hour. With that, your dough is ready to become pizza!
With the word "best" used by quite a few reviewers of De Laurentiis' pizza dough, one home cook summed it up, writing on Food Network's site: "The best! This is the best pizza dough I've ever made. I have tried Ina's, Tyler's, and Ree's, and this one turns so much better. It's crispy and has a good flavor."