Giada De Laurentiis Swears By Dipping Cookies in Lemonade
Giada De Laurentiis is a chef and Food Network host who has been one of the most popular stars of the network for a decade. Known for her Italian-American-inspired recipes, Laurentiis is a mainstay as a judge on a variety of Food Network programs as well as the host of her very own show.
With class, style, and a charmingly wide smile that has been the subject of many memes, De Laurentiis is still at the top of her game. In spite of her many classic recipes, De Laurentiis also favors some rather bizarre food combinations — including a very strange cookies and lemonade combo that the chef has raved about. 
Giada De Laurentiis is known for creating simple, unique recipes
While many chefs on the Food Network tend to prioritize carb-heavy recipes that leave one feeling stuffed, De Laurentiis has always favored recipes that are on the lighter side. She is open about how important wellness is in her life, and over the years, she has shown fans how to prepare meals that are full of flavor but light when it comes to calories. Her most recent cookbook venture, Eat Better, Feel Better, is full of such recipes, including her simple, fresh chicken piccata that cuts out the traditional breading in favor of a light lemon and caper sauce.
De Laurentiis approaches health as something that should be incorporated into everyone's routine, and she likes to share recipes with her readers that feature a lot of time-saving tips — perfect for busy families. Through it all, De Laurentiis has remained loyal to her Italian roots, never losing her love of pasta or other sweet treats such as cookies and cake. 
Giada De Laurentiis loves dipping cookies in lemonade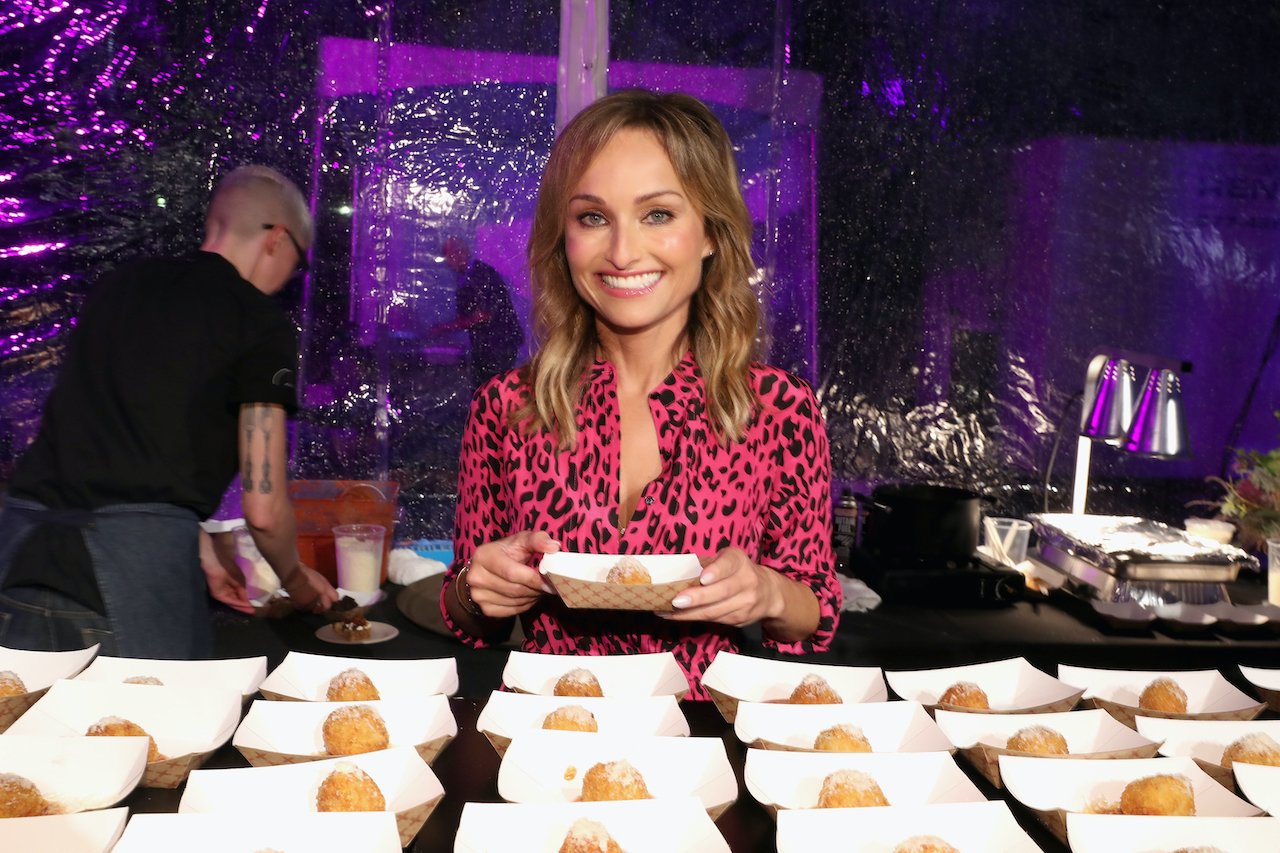 Just because De Laurentiis likes to live a healthy lifestyle, doesn't mean that she doesn't believe in indulging on occasion. In fact, De Laurentiis has been open about her love for one particular treat — cookies dipped in lemonade. In an interview with Delish, De Laurentiis raved about the unique combo, revealing that she loves Nilla wafers and Milanos.
"Yuuuum" De Laurentiis said, when describing the flavor combo of the cookie dipped into the tart, sweet lemonade. "You've got to try it." De Laurentiis also went on to describe, in the same interview, how she prefers to snack throughout the day rather than eating full meals, claiming that this helps with portion control. "I don't eat a lot of food at any point in time," the popular chef said. "I basically snack all day long."
Cookies and milk are a classic combination
For decades, cookies dipped in milk are a flavor combination that has been beloved by people of all ages. Cookies like chocolate chip and Oreos are usually the preferred types of cookies, but over the years, peanut butter cookies and oatmeal raisin have also joined the ranks of the most popular cookies to dip in milk. As it turns out, there's a reason this flavor combination is so popular — scientists claim that milk actually "calms down" the sweetness from the chocolate, creating an emulsion that tastes deliciously smooth and perfectly rich.
De Laurentiis' unique take on this classic treat might not be for the masses, but it certainly seems that those brave enough to try their cookies dipped in lemonade will come away with a flavor experience that can't be replicated. Stay tuned to Showbiz Cheat Sheet for all the latest entertainment news!