Giada De Laurentiis Takes Pasta Casserole to Another Level with Baked Rigatoni with Sausage
Try Food Network star Giada De Laurentiis' Baked Rigatoni with Sausage for a hearty, delicious weeknight casserole dish done in a flash.
Food Network star Giada De Laurentiis' cheesy Baked Rigatoni with Sausage features ground sausage, whole milk ricotta cheese, and broccoli. It's a well-balanced, delicious casserole even the pickiest eaters will enjoy.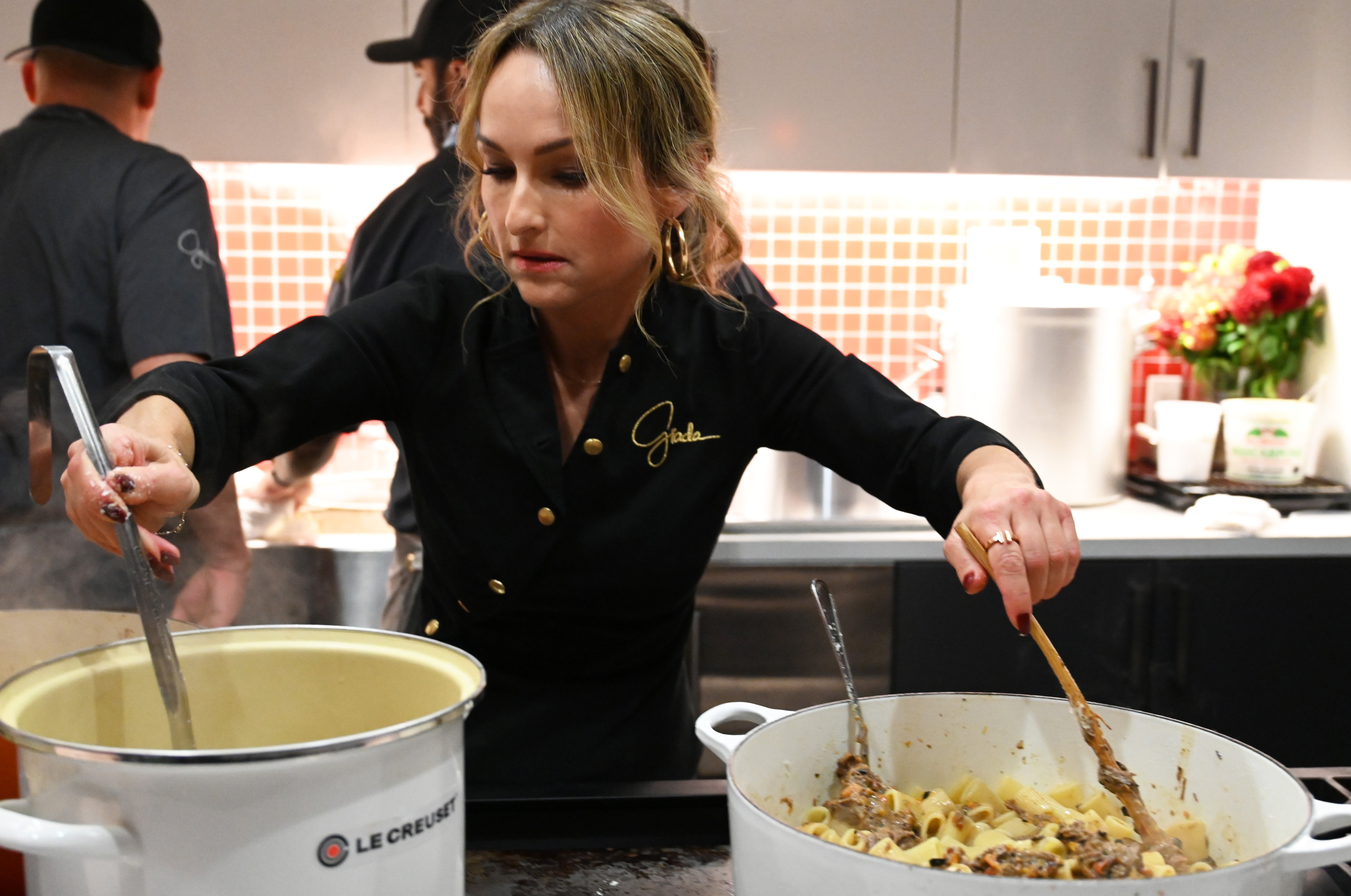 De Laurentiis' hearty rigatoni and sausage casserole
The chef's food and lifestyle blog Giadzy mused on the universal love many eaters feel for a baked pasta casserole.
"Oh, baked pasta – whether in the form of lasagna or ziti or anything in between, this is our official love letter," De Laurentiis' food site expressed. "While we still find a great deal of comfort in dishes like Gricia or Aglio e Olio, there's an unparalleled sense of coziness that comes with digging into a bubbly, cheesy casserole of noodles.
"It's the kind of soul-nourishing and stick-to-your-ribs dish that we're all about right now – in times of uncertainty, food is still there for us. Especially Giada's baked pasta recipes."
De Laurentiis' sausage and rigatoni casserole is brimming with goodness. You'll need the ricotta cheese, sausage, and broccoli, as well as rigatoni pasta, garlic, marinara sauce, Parmesan and mozzarella cheeses.
Giada De Laurentiis' dish comes together quickly
To start, the chef browns the sweet Italian sausage that's been taken out of its casing, breaking it up with a spoon. "I just want to cut up this sausage a little bit so every bite of pasta gets a little bit of flavor," De Laurentiis said in the Food Network video for this recipe.
While the sausage cooks, fresh broccoli is cut up and placed into the same pan with the sausage. Season as you go along and add minced garlic. The jarred marinara sauce is poured into the pan; De Laurentiis notes to "make sure that all of the broccoli and sausage gets a little bit of the sauce."
De Laurentiis' pasta finishes cooking in the oven
Cook the pasta in boiling water, just shy of al dente. It'll keep cooking once it's mixed with the sausage mixture. In the meantime, mix chopped fresh basil with the ricotta in a separate bowl and set aside.
Spoon the cooked pasta into the pan with the sausage, adding a few ladles of hot pasta water: "Remember, the pasta water adds that little extra moisture that we need to cook the broccoli."
Grate Parmesan cheese right into the pan: "Toss everything together and, see, the pasta continues to cook in here and it absorbs all the flavors of the sausage and the sauce."
Finally, dollop the ricotta and basil mixture on top of the casserole, followed by shredded mozzarella cheese for a "nice, sort of cheesy crust on top."
Place in a 400-degree F oven for 20 minutes until the cheese is melted.
Get the full recipe, video, and reviews on Food Network's site.
The chef's recipe is a 5-star hit on Food Network's site
Home cooks loved De Laurentiis' quick dish, writing "This is a great, tasty, easy, pretty pasta dish for family or small group. … This will be one of my new go-to recipes" and "My family enjoyed this dish."
Another reviewer changed up the kind of sausage used: "Loved it!!! I used spicy sausage instead since my family likes their pasta with a kick."