Giada De Laurentiis Takes Banana Bread to the 'Next Level' With 1 Ingredient
Giada De Laurentiis' Nutella Banana Bread recipe is filled with swirls of creamy chocolate hazelnut spread, chopped hazelnuts, and chocolate chips. "The addition of Nutella swirled in," the Food Network star wrote on Giadzy, "takes it to the next level!"
There are plenty of banana bread recipes out there. But longtime Food Network star, Giada De Laurentiis, takes hers to the "next level" with the addition of one ingredient: Nutella chocolate hazelnut spread.
Giada De Laurentiis makes banana bread 'extra special and delicious' with Nutella, chocolate chips, and hazelnuts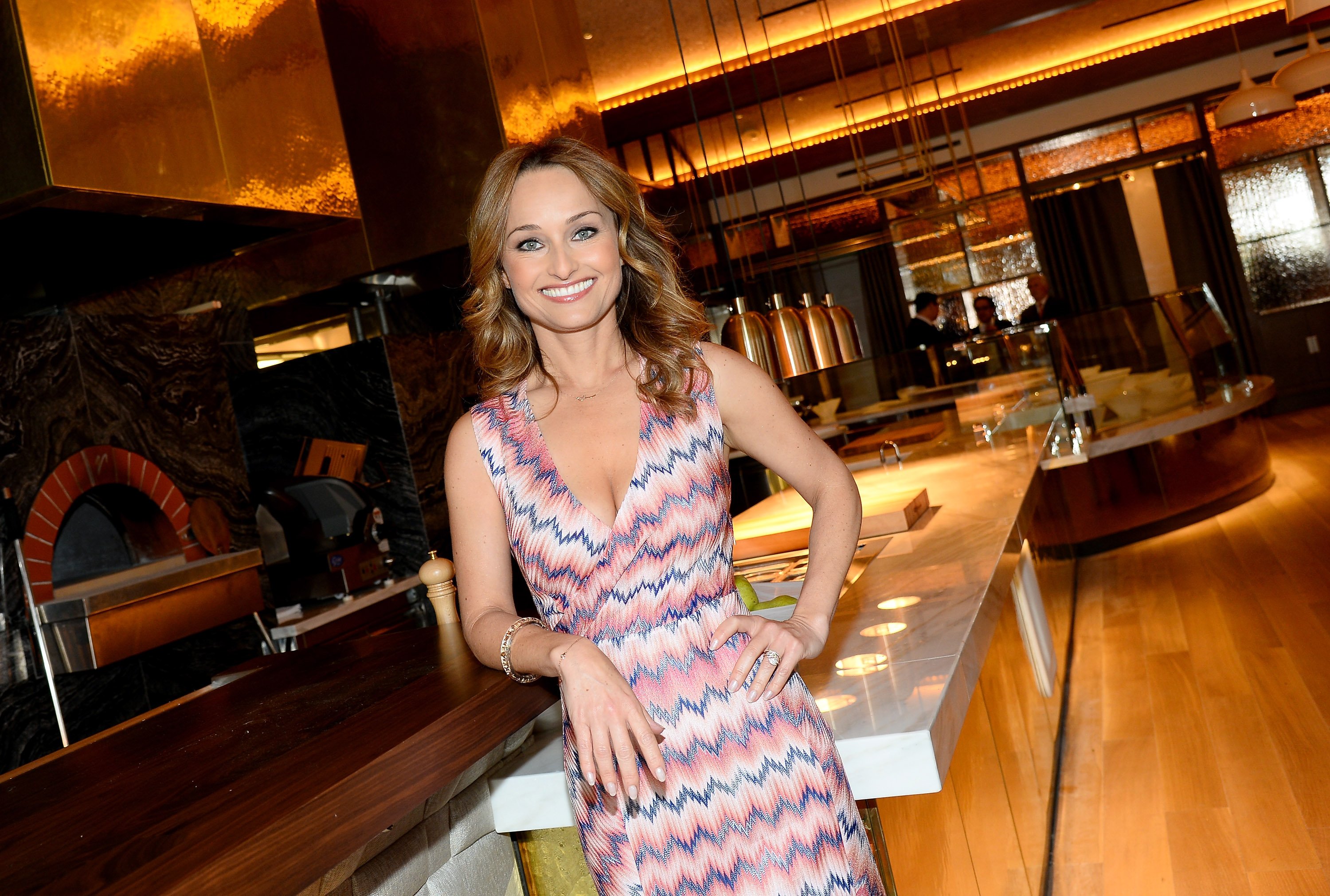 De Laurentiis shared her recipe for banana bread with Nutella on Giadzy in 2020. The cookbook author explained how she likes to take standard banana bread up a few notches — OK, maybe more than just a few — by adding hazelnuts, Nutella, and chocolate chips. 
"I love banana bread, but the addition of Nutella swirled in – and some chocolate chips and chopped hazelnuts – really takes it to the next level!" she wrote. "I love this flavor combination, and it's a really easy and fun way to make a plain banana bread extra special and delicious."
Making desserts that are packed with chocolatey goodness isn't uncommon for De Laurentiis. Many of her fans probably already know that the Food Network chef loves chocolate. 
De Laurentiis always has chocolate treats in the freezer. As a kid she often ate spaghetti with melted chocolate (Yes, really). She also adores Ina Garten's Chocolate Cassis Cake. De Laurentiis has it every year on her birthday and once referred to it as "freaking phenomenal." 
De Laurentiis' banana bread with Nutella is ready in 2 hours
During a 2020 episode of her Food Network show, Giada at Home, De Laurentiis prepared her decadent banana bread. Referred to as Chocolate Hazelnut Banana Bread on Food Network's website, the total cooking time is about two-and-a-half hours. That includes time for the banana bread to cool. 
There's 25 minutes of "active" work where the batter's made. De Laurentiis mixes together coconut oil, eggs, ripe bananas, Greek yogurt, coconut sugar, and a handful of pantry essentials. 
The "secret" to banana bread, according to De Laurentiis, is to not overmix the batter. "Once you overmix banana bread it becomes dense," she said while folding the ingredients together. "You still want it to be nice and light."
De Laurentiis' Chocolate Hazelnut Banana Bread has 5 stars on Food Network's website
At the time of publication, De Laurentiis' banana bread recipe has five stars on Food Network's website. It's not one of her most popular recipes on the site having been reviewed only nine times but the reviews are mostly positive. 
Comments range from "very chocolatey and yummy!" and "this is absolutely delicious!" to "this recipe is by far my favorite banana bread recipe!"
"The bottom is more like lava cake – very moist – but everyone still raved about it," reads one review.
One person praised it for not being "cloyingly sweet like other banana breads," noting that it has the "perfect amount of good sweetness from the coconut sugar."Another highlighted De Laurentiis' banana bread recipe for being "very moist" and having "great chocolate flavor."