Giada De Laurentiis' Time-Saving Hack for Fresh and Quick Pasta Primavera
Spring is in the air and no pasta dish screams 'spring' more than Pasta Primavera. Food Network star Giada De Laurentiis offers up a version of the dish that allows home cooks to make it in a jiffy. Here's her recipe.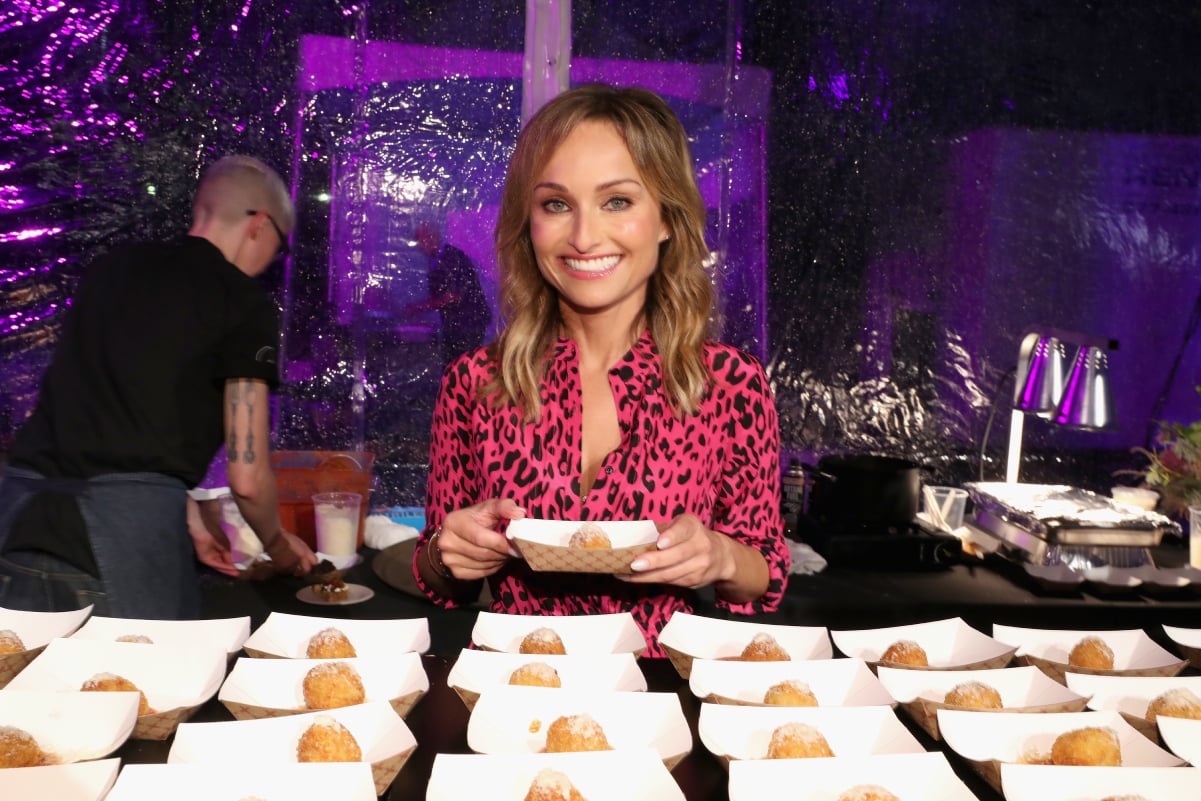 De Laurentiis shares her tip for quicker Pasta Primavera
"Primavera is Italian for 'spring,' and that's what this dish tastes like," the chef writes in her cookbook, Everyday Italian, explaining the recipe's origin. "It was created at Le Cirque, New York's famed restaurant, in the 1970s because some high-flying and health-conscious patrons complained that they wanted lighter and healthier dishes."
One of Italian cuisine's most popular meals, Pasta Primavera's only downside is the amount of time spent cutting and sauteeing vegetables. While you can't get around cutting veggies, De Laurentiis saves home cooks time in another way.
"The original version was labor-intensive because you had to not only dice all the vegetables, but also blanch them in different pots," she continued. "My version cuts out the blanching, and instead you roast the vegetables and end up with a sweet, caramelized, intensely flavored bite."
The Simply Giada host adds: "Consider doubling the recipe: it only gets better the next day."
Find the complete recipe, video, and reviews on Food Network's site.
Giada De Laurentiis' Pasta Primavera is perfect even for weeknights
To start, cut carrots, zucchini, yellow summer squash, yellow and red bell peppers, and onion into similarly sized pieces. "That's what this primavera's about: lots and lots of colors," De Laurentiis says in the Food Network video for this recipe. "I know this looks like a lot of veggies, but vegetables are mostly made up of water, so they'll shrink down considerably in the oven. So you definitely need this many vegetables for a pound of pasta."
Toss all of the vegetables with olive oil, "so that they don't burn or stick to our baking sheet." Sprinkle dried Italian herbs on the veggies, followed by salt and pepper.
Roast the vegetables on a baking sheet in a 450-degree F oven for about 20 minutes. The beauty of roasting the vegetables is that, instead of tending a skillet, you can take care of other aspects of your meal, namely the pasta. Once you've cooked the pasta, combine everything in a serving bowl.
Add fresh, halved cherry tomatoes to the bowl and toss the colorful ingredients all together. Next, sprinkle Parmesan cheese on the pasta and vegetables for "a creamy consistency" and that unmistakable savory flavor. Of course, omit the cheese for a vegetarian version.
Reviewers praised De Laurentiis' hearty and fresh pasta dish
'Easy,' 'delicious,' and 'colorful' are words seen again and again in the nearly 500 five-star reviews of the chef's pretty dish.
"When watching the recipe on TV I thought I could do that. Guess what? I did. … Everyone loved it and was completely satisfied," one home cook wrote.
Another reviewer confirmed it's a great option as an after-work, get-dinner-on-the-table-fast dish: "This meal is easy to prepare especially after a long day at the office. … It is oh so healthy! You can serve this meal to your carnivore friends as well as your vegetarian friends."
Try Food Network chef Giada De Laurentiis' springy Pasta Primavera, no matter what season it is!
RELATED: Giada De Laurentiis' Pasta with Marsala Mushrooms Is a Vegetarian Delight