Giada De Laurentiis Has 5 Tips to Improve Store-Bought Marinara Sauce
Making homemade marinara sauce isn't a necessity for every Food Network chef. Giada De Laurentiis doesn't exclusively make it from scratch. Barefoot Contessa host, Ina Garten, loves store-bought marinara sauce.
Have a jar of homemade marinara sauce that needs a boost? Use tips from De Laurentiis to make it better. Remember to taste everything at each step and keep in mind that every jar of store-bought marinara sauce differs slightly based on the brand and sauce type. 
1. Giada De Laurentiis adds more onion and garlic to store-bought marinara sauce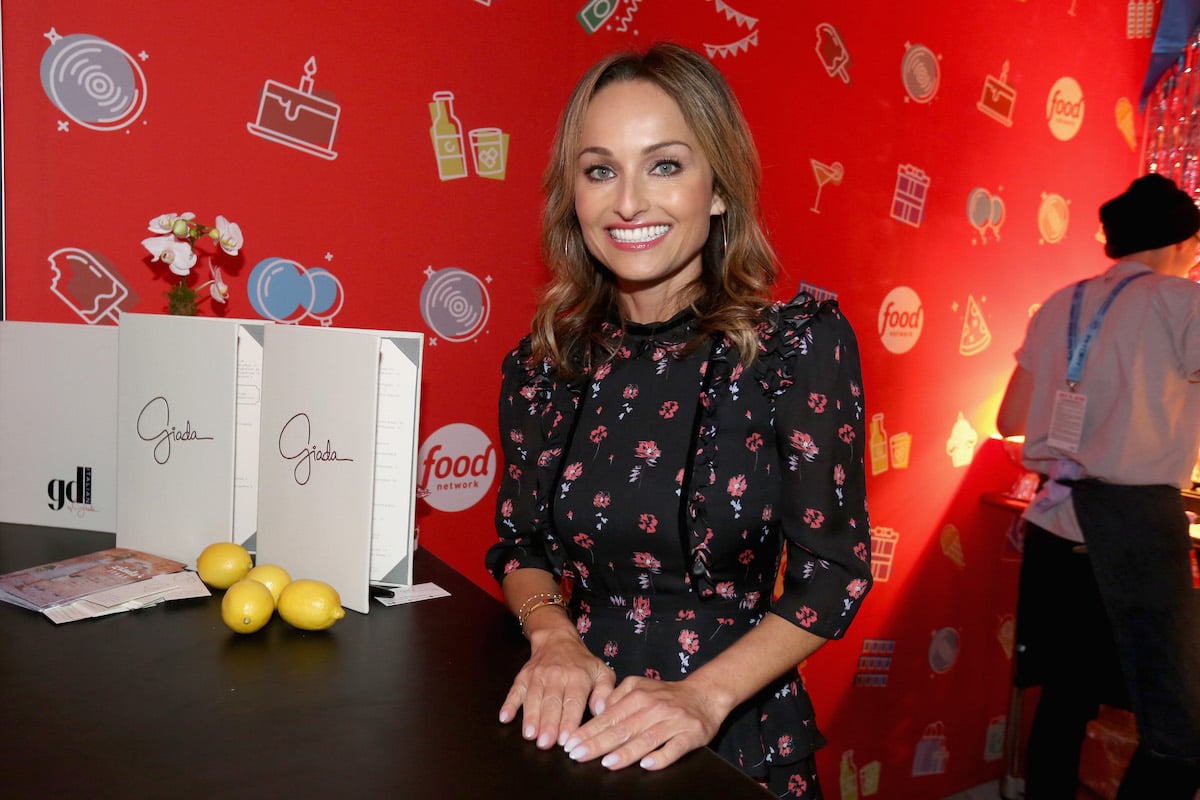 In 2020, De Laurentiis shared some of her tips on how to store-bought marinara sauce better on her Giadzy website. Her first tip? Turn the flavor up with more garlic and onion. More specifically, fresh garlic and onion. 
The method suggested on the site involves heating up some olive oil in a pan before adding half a diced onion — any kind that's on hand — to a pan along with chopped or minced garlic. Once the onions are translucent, it's time to add the marinara sauce and stir everything together. 
2. The former 'Everyday Italian' host throws in Parmigiano Reggiano rinds for more flavor
Tempted to throw away parm rinds after eating fresh-grated cheese? Don't. De Laurentiis recommends adding parm rinds to a jar of store-bought marinara sauce for added flavor. Pour the sauce in a pan along with one or two parm rinds and let it simmer. The saltiness from the parm rind will give the sauce a richer, more intense taste. 
3. Giada De Laurentiis likes to add fresh basil to store-bought marinara sauce
Another way to spruce up what might be a blah-tasting jar of marinara sauce is to turn to basil. Add some fresh basil to the sauce as it heats up on the stove. Or add dried basil if that's what's on hand. Just add a little bit at a time and taste along the way. If adding it to the sauce isn't enough, sprinkle some at the end as a garnish. 
4. The 'Giada at Home' host adds heat with chilies 
When adding a little something extra to store-bought marinara sauce, the celebrity chef uses one of her tried and true favorites. An Italian staple in De Laurentiis' pantry, she adds Calabrian chili paste to intensify the flavor even more.
Alternatively, red pepper flakes can give the sauce some heat. Don't like spicy food? Skip the chili paste and red pepper flakes completely. De Laurentiis also uses the same chili paste in her Aunt Raffy's Italian chicken and rice recipe.
5. Giada De Laurentiis loves adding butter to marinara sauce
Homemade or store-bought, De Laurentiis likes to add a tablespoon of butter as a final step. A simple thing to do that might be tempting to skip, the little bit of butter can drastically improve the sauce's texture.