Giada De Laurentiis' Triple Chocolate Mascarpone Cupcakes Are a 'Worthy Indulgence'
Food Network star Giada De Laurentiis' Triple Chocolate Mascarpone Cupcakes are perfect for chocoholics and are a rich, "worthy" treat.
What's better than chocolate in dessert? Triple chocolate, of course. Specifically, Food Network star Giada De Laurentiis' Triple Chocolate Mascarpone Cupcakes, a decadent, supremely chocolate snack that will satisfy every sweet tooth.
Find out where the chef puts all that chocolate in these portable treats.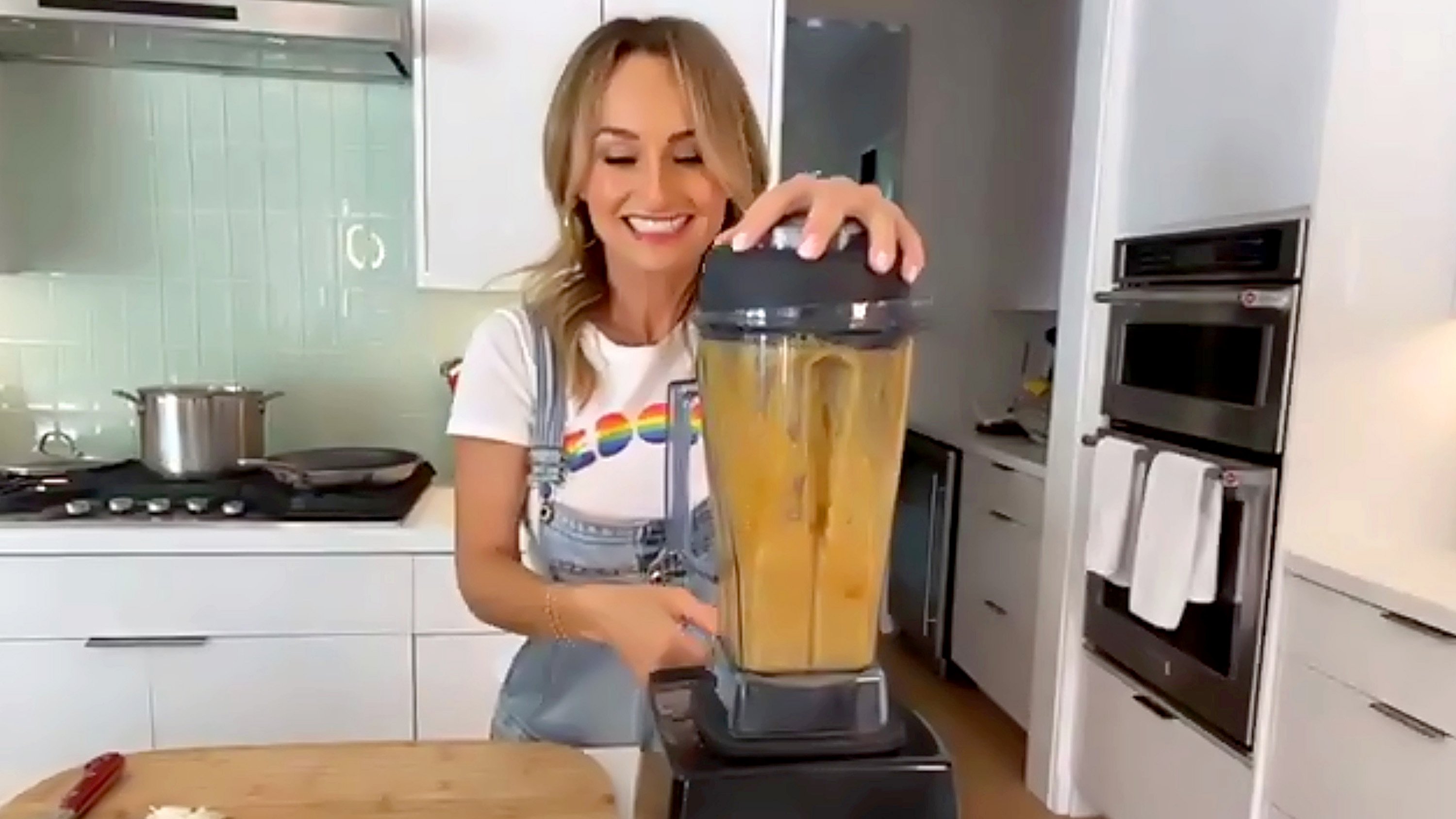 Mascarpone cheese gives De Laurentiis' cupcakes extra richness
Cupcakes can be such a fun treat. But the Simply Giada star takes this dessert to another level with the addition of mascarpone cheese.
"These triple threat cupcakes are a worthy indulgence," she writes on her lifestyle and food blog Giadzy. "Mascarpone gives the cupcake an extra rich, tender crumb that is undeniably decadent."
In addition to the mascarpone, the cupcakes require unsweetened chocolate, water, sugar, vegetable oil, eggs, vanilla extract, all-purpose flour, baking soda, baking powder, fine sea salt, and semisweet chocolate chips.
The ganache calls for melted chocolate chips, heavy whipping cream, and vanilla extract.
You'll also need cupcake liners and two 12-count muffin tins for this recipe.
Get the complete recipe, video, and reviews on Food Network's site.
Giada De Laurentiis' 'trick' to preventing sunken chocolate chips
"What makes these cupcakes so amazing," De Laurentiis says in the Food Network video for this recipe (link above), "is the combination of the chocolate and mascarpone that I add to the batter."
The chef begins with a saucepan of boiling water to which she adds chopped baker's chocolate and stirs until the chocolate melts. Mascarpone cheese is added to the mixture.
"This is something that I had a lot growing up," De Laurentiis shared. "This combination of mascarpone and chocolate together; it's so yummy. Because the mascarpone fluffs it up a little bit and gives it a lot of creaminess that I really like."
Dry ingredients for the recipe are combined in one bowl. De Laurentiis notes that the "trick about adding the chocolate chips to the dry ingredients is that all the chocolate chips get coated with a little bit of the flour. So that way, when you mix the batter together and you bake the cupcakes, the chocolate chips don't sink to the bottom of the cupcakes. How many times has that happened to you?"
The Giada at Home host mixes the wet ingredients, including the cooled mascarpone mixture, together in a separate bowl. Now the dry ingredients can slowly be combined with the wet for a rich cupcake batter.
Fill the cupcake liners with the batter. The chef recommends using an ice cream scoop to fill each well with batter three-quarters of the way up. Bake the cupcakes in a 325-degree F oven for 25 minutes.
Once they're completely cooled, they can be iced with ganache. On Giadzy, De Laurentiis noted that "you can either dip the cupcakes in warm ganache or let it set in the fridge for an hour or so and then frost it on when it's cold and thicker."
Reviewers loved De Laurentiis' extra chocolaty cupcakes
These cupcakes from the Food Network star are definitely not for those who kind-of/sort of like chocolate. These treats are perfect for unashamed chocolate fans, as reviewers pointed out.
"These cupcakes are a hit for all the chocolate lovers. People are easily impressed with the ganache on top! These are so delicious!," one home cook wrote.
And another reviewer summed it up writing, "This cupcake is just great. It was so incredibly simple and just plain yummy. There was nothing I had to change or adjust, it was just all plain perfect."