Giada De Laurentiis' Tuscan Salad Is 'Like a Complete Meal Without Weighing You Down'
Food Network personality Giada De Laurentiis' Tuscan Salad is both filling and packed with flavor, without leaving you feeling bloated or overly full.
With romaine lettuce, green beans, and black olives, it's a mouth-happy kind of light dish that fills you up in all the right ways.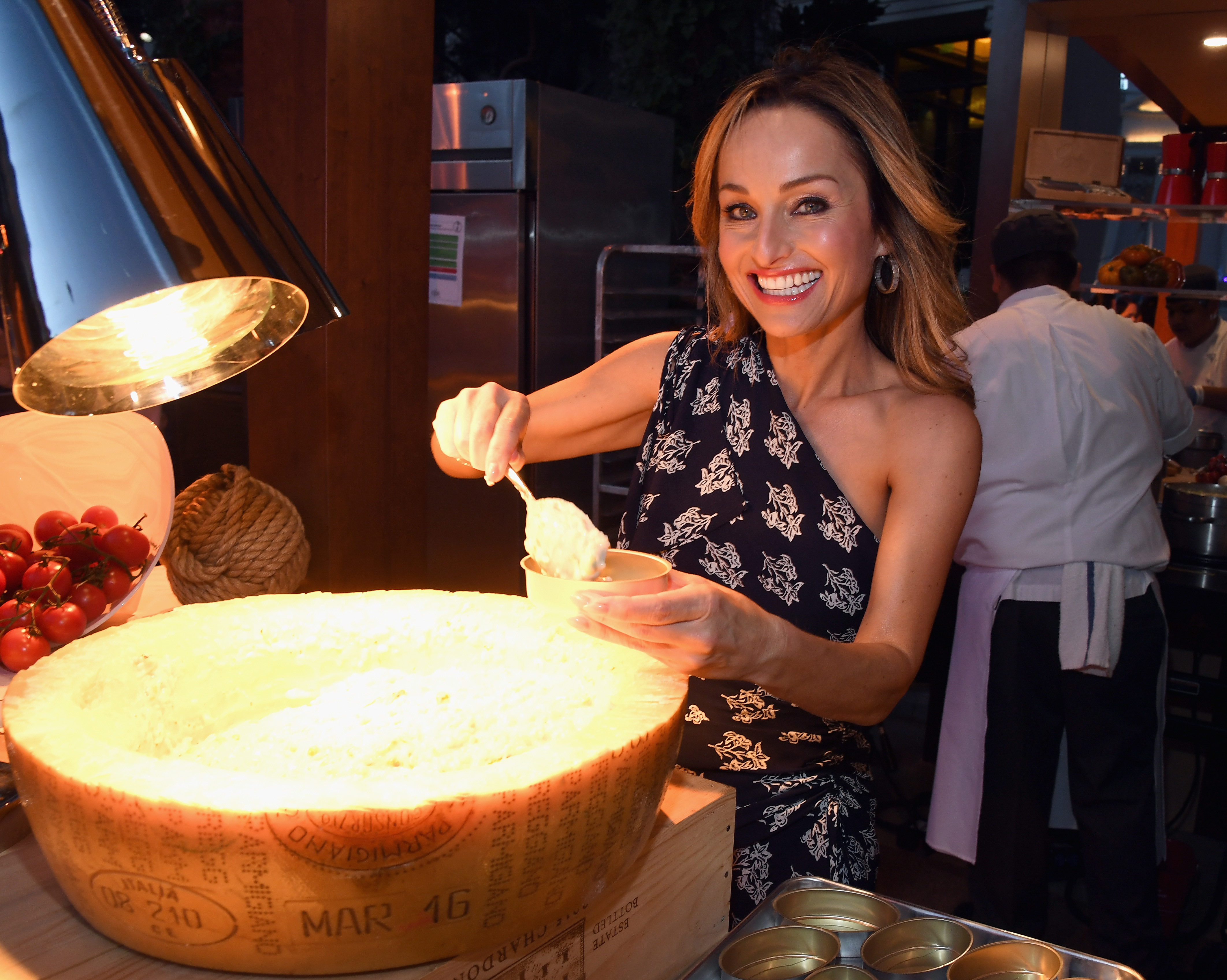 De Laurentiis' Tuscan Salad is a healthy lunch or light dinner
The celebrity chef's light salad, as she points out on her food blog Giadzy, "is so easy to throw together for lunch or a light dinner. Green beans take just a few minutes to cook up, and if you have any other leftover vegetable – like blanched broccolini, roasted zucchini or eggplant – then those would be delicious as well."
The Simply Giada star's dish may be light on calories and fat, but it's thoroughly gratifying: "What I love about this salad is that it's so healthy, but since it's so full of different textures and flavors, it's really satisfying. Full of healthy beans, a citrus dressing, briny olives, crisp romaine, and a bit of Parmesan, it really feels like a complete meal without weighing you down at all."
De Laurentiis adds that the salad is also "delicious with some shredded chicken, grilled shrimp, or broiled salmon to add even more protein!"
The chef's salad 'is so easy to throw together'
If you're looking for a quick lunch, De Laurentiis' Tuscan Salad is it. Fresh green beans are cooked in salted, boiling water until "slightly tender." Move them right away into ice water and drain them after a few minutes.
Now, De Laurentiis tosses the green beans with torn romaine lettuce, cannellini beans, olives, and chopped red onion. Dress it all with lemon juice, olive oil, salt, pepper, and shaved Parmesan for a practically instant meal.
Reviewers loved the simplicity of De Laurentiis' Tuscan Salad
When you're in a rush, this salad is what's on the menu for a nourishing, tasty, and quick meal, as Food Network reviewers noted.
"This salad was so crisp and refreshing and light and delicious! everything a salad should be! and the mixture of the beans and the green beans and the onions and the olives really filled you up more than just your regular ole salad!
You have to try this!," one home cook wrote.
Other reviewers put their own twist on the easily customizable salad: "This is one of the best salads I have ever had. It has easily become mine and my husband's favorite. We used chickpeas for the beans since we had them on hand. It was so good! Highly recommended for a quick and easy meal or a nice side dish. We'll be making this at least once a week!"
Lastly, one fan of the recipe says not to skip the green beans: "So good, yummy, fast, and beautiful looking. … The green beans are the best part. It stays crisp overnight, so you can take the rest for lunch the next day."
RELATED: The 3 Reasons Giada De Laurentiis' Shrimp Fra Diavolo Recipe Got Hundreds of Great Reviews