Giada De Laurentiis Used to Snack 'on All the Wrong Foods' on the Food Network Set
As a Food Network star, food is quite literally a job for Giada De Laurentiis. The celebrity chef makes Italian-centric dishes on her various cooking shows and does the signature on-camera taste test.
But what happens in between takes on set? In her new book, Eat Better, Feel Better: My Recipes for Wellness and Healing, Inside and Out, De Laurentiis explains how she found herself snacking on "all the wrong foods" while filming.
No food is off-limits for Giada De Laurentiis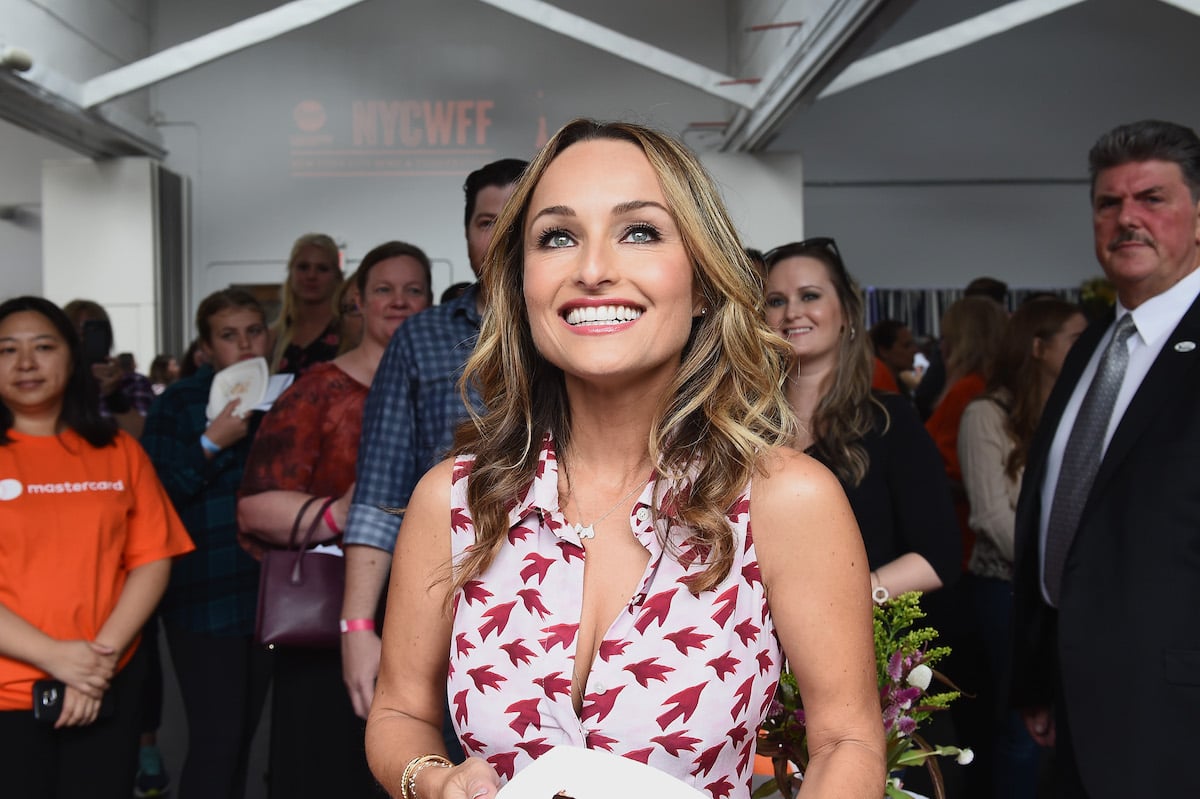 RELATED: Bobby Flay Says Filming With Giada De Laurentiis in Italy Was Like Being on an 'Extended Vacation'
De Laurentiis has a food philosophy that means no dieting. "I just don't believe in them for me," she said in her book. Not only are they difficult to stick to but diets are all about deprivation. In her line of work, the former Everyday Italian host is trying all sorts of food so a diet isn't realistic for her lifestyle. 
As opposed to limiting what foods she can and can't eat, De Laurentiis takes a different approach where nothing is off-limits. She has whatever she wants but tries to watch her portions to achieve a balanced lifestyle. "Eat a little of everything, but not a lot of anything," she said.
Giada De Laurentiis switched up her eating habits after eating 'all the wrong foods' on set
In a March 2021 interview with TODAY, De Laurentiis talked about her latest cookbook — Eat Better, Feel Better officially hit shelves on March 16, 2021 — and how she found herself reaching for certain foods during long hours on the Food Network set.
The celebrity chef shared she'd grab something to give her energy, not necessarily nutrient-rich foods. 
"I was snacking on all the wrong foods — lots of sugar, caffeine, pre-packaged snacks — basically anything that I thought would give me energy to get through the day," she said.
RELATED: Food Network Star Giada De Laurentiis Shares Her Favorite Italian Cookies: 'Perfect For the Winter Season'
On top of that, De Laurentiis wasn't loading up on "nutritious ingredients" at the grocery store. 
"I used to shop for what I felt like eating in the moment, but I realized that I wasn't buying the most nutritious ingredients or meals because of it," she said.
Her solution? Have a plan.
"Planning meals helps you stay on track and not over-buy," she explained. "Eating better begins at the grocery store."
The 'Giada at Home' host meal preps her food and brings her own lunch to work
For De Laurentiis, part of having a plan means meal prepping and bringing her lunch to work.
"I would meal prep at the beginning of the week and batch cook things like quinoa, brown rice, roasted sweet potatoes or cauliflower, and chicken broth," she said. "This made it easy to throw lunches together."
"Once you have everything prepped, it's super-simple to make delicious, nutrient-dense meals in a matter of minutes," she added.
Despite changing up her eating habits, De Laurentiis is still making food with an Italian spin. "My cooking still stays true to my Italian roots, with lots of delicious, fresh ingredients," she said.