Giada De Laurentiis Uses These Ingredient Alternatives to Make Desserts Both Delicious and Healthy
Giada De Laurentiis has often admitted to her love of sweets. Recently shifting her diet to focus more on healthy eating, the Everyday Italian star still allows herself some sugary treats but with more mindful modifications. Sharing suggestions on alternatives to traditional baking ingredients in her new book, De Laurentiis offers a list of items that are both easier on the digestive system and the wallet.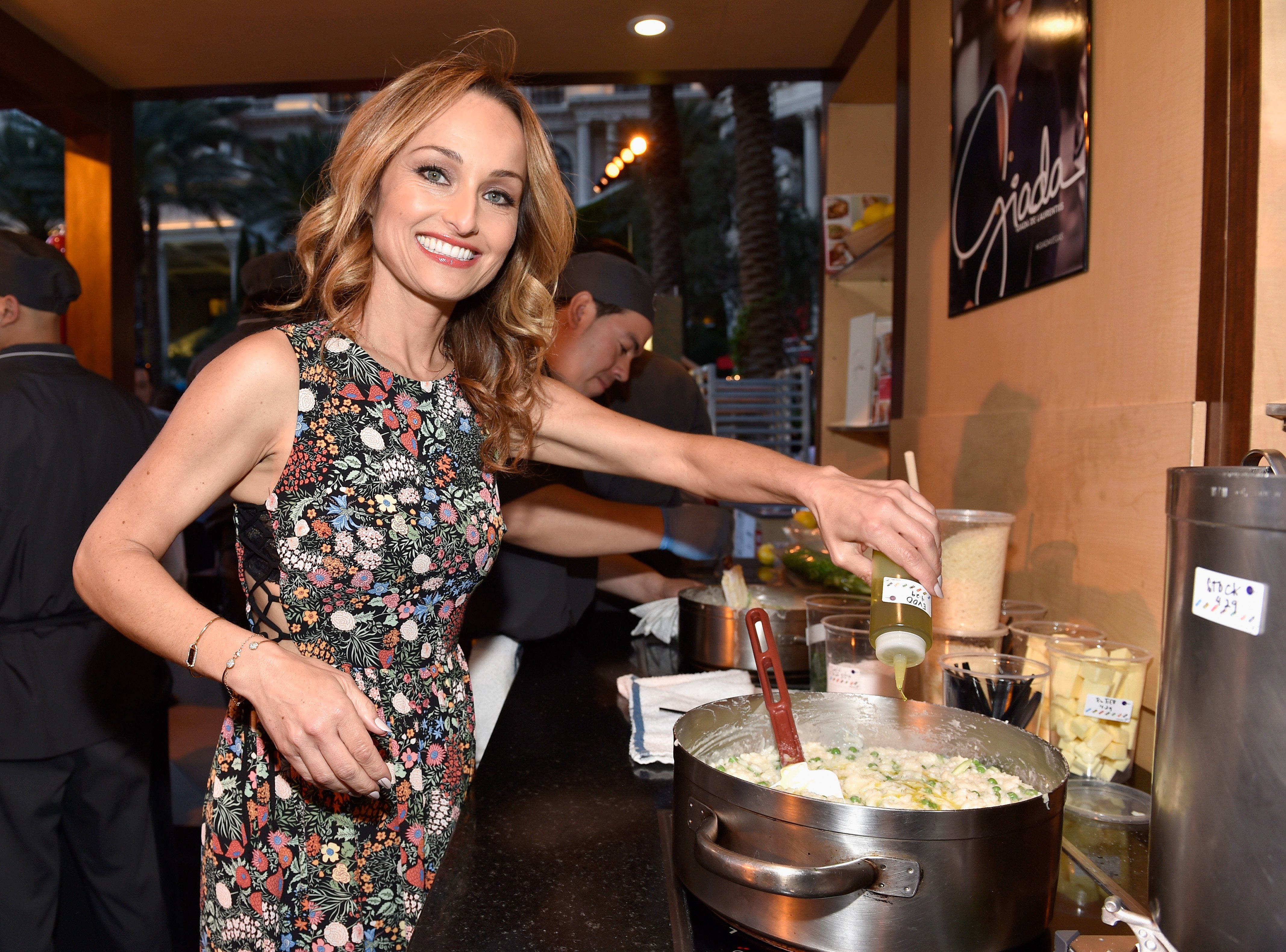 Giada De Laurentiis calls her love of sugar an 'addiction'
In her book Eat Better, Feel Better: My Recipes for Wellness and Healing, Inside and Out, the Food Network personality revealed she often tried to boost her energy by consuming sweets throughout the day. De Laurentiis' commitment to wellness made her realize she had an unhealthy dependence on sugar.
"Until I made a real effort to tamp down on how much sugar I ate, for me it wasn't a treat, it was a legitimate addiction," De Laurentiis wrote. "The ultimate bad boyfriend, luring me back time and again even though I knew I'd hate myself in the morning. Really, the only good thing I can say about sugar is that the less you eat of it, the less you crave it. But breaking that habit has been hard, and it's an ongoing battle."
While the culinary queen has cut down on her sugar intake, she still allows for moderate indulgences. De Laurentiis discovered some ingredients that keep the sweetness in desserts without the digestive repercussions.
"When it comes to desserts, though, I have found that a handful of ingredients (some of which are relatively new to my pantry) allows me to cook in a way that feels familiar and celebratory without the sugar/dairy/gluten aftermath," the Giada at Home star explained. "Don't worry, it's not a long list. I don't like to run all over town looking for specialty ingredients that cost three times as much as what I used to buy, and I won't ask you to do that either."
Giada De Laurentiis' dessert recipes include these flour alternatives
In Eat Better, Feel Better, De Laurentiis foregoes traditional flour in her dessert recipes and opts for two other types, including rice flour.
"Alternatives to wheat flour are common these days, including gluten-free flour blends that include a mixture of corn or potato starch, xantham gum, and other flours," she explained, recommending the more inexpensive rice flour. "Be sure to get plain rice flour made from long-grain white rice or brown rice, not glutinous rice flour (also called sweet rice flour), which cooks up dense and chewy."
De Laurentiis also suggests almond flour for its availability and reasonable price, describing why she uses the nut-based item in baking.
"If your store carries both almond flour and almond meal, choose the former," she wrote. "Almond flour tends to be more finely ground than meal, making it better for baking, and unlike almond meal, most almond flour is made from blanched nuts. That's a benefit because the skins are thought to be harder to digest than the nutmeats themselves."
Giada De Laurentiis' sweeter recipes include other some nutty ingredients
When it comes to items like smoothies, puddings, breakfast bowls, and pancakes, De Laurentiis incorporates ingredients such as brown rice, chia seeds, and quinoa for their health benefits and nutty flavor. For making things sweet, the Everyday Italian goes for coconut sugar.
"It's less highly refined than cane sugar and, to my palate, a bit less sweet, but it performs well in baking recipes," De Laurentiis remarked. "I use it to sweeten my coffee instead of cane sugar because it's even less processed than the 'raw' sugar packets I used to rely on."
Her love of coconut doesn't stop there — De Laurentiis reaches for coconut yogurt for its richness and shared its versatility in a range of items.
"When used in sauces, desserts, or breakfast smoothies and parfaits, I prefer the rich texture and clean flavor of coconut yogurt to dairy-free products made from soy or nuts," she wrote.
Eat Better, Feel Better is now on sale.