Giada De Laurentiis Has a Weird Waffle Recipe That Includes Whipped Cream and Cheddar Cheese
In 1620, Dutch colonists created the very first waffle. The breakfast staple has evolved over the years, but most people still enjoy the tasty treat with butter and syrup. But, fans of the Food Network know that Giada De Laurentiis is not "most people."
The chef, author, and television personality has created a quick and easy recipe that is both savory and sweet. Although the ingredients sound like a weird combination to throw on top of a waffle, coming from De Laurentiis, it's got to be good.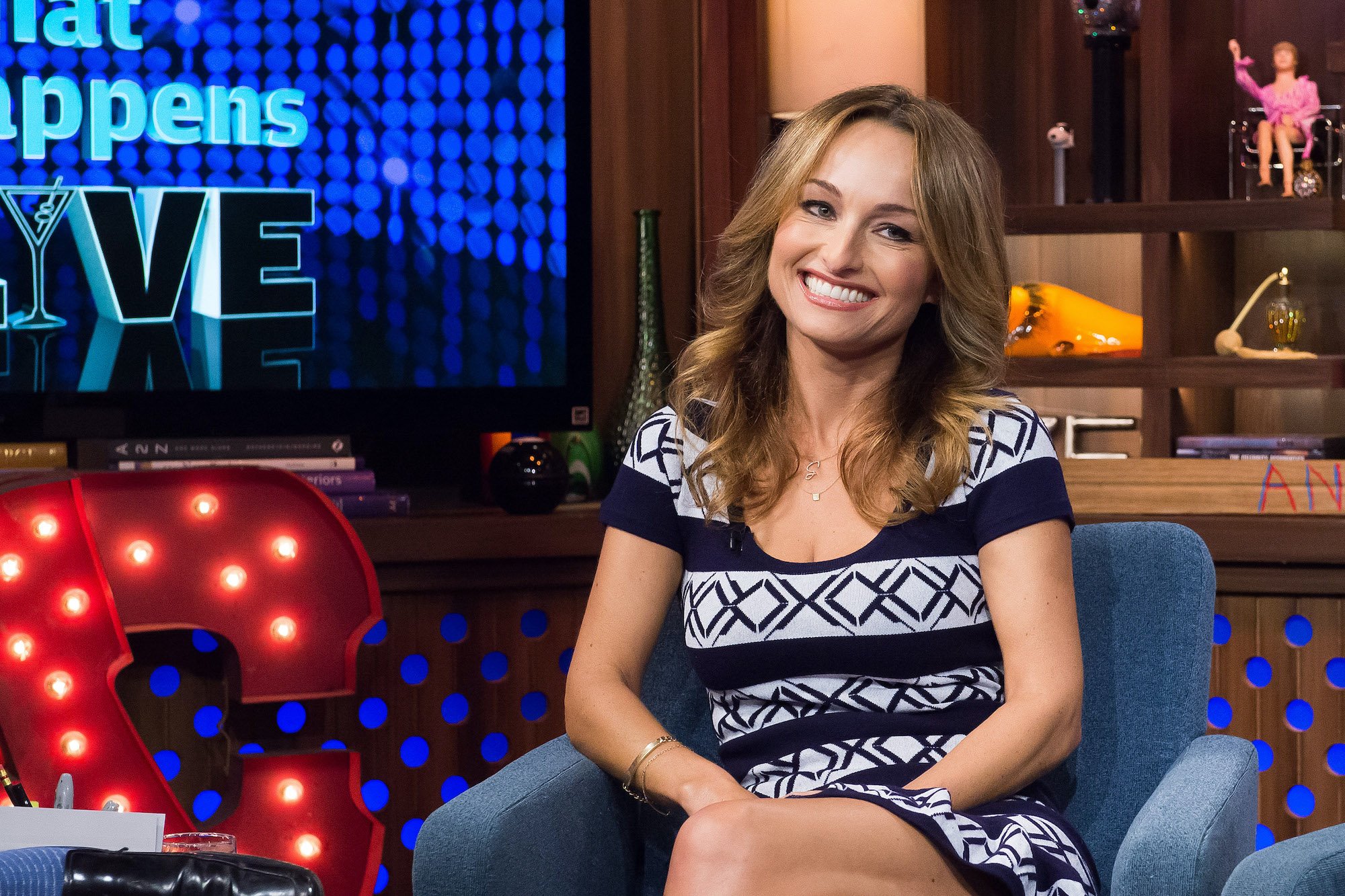 America's favorite foodie
RELATED: Secrets Why Giada De Laurentiis Became America's Favorite Italian Chef
The celebrity chef was born in Rome, Italy, in 1970, moving to California as a young teen. She trained at Le Cordon Bleu in Paris with the dream of becoming a professional chef. In 2003, the charming chef with a beaming smile appeared for the first time on the Food Network. Her show, Everyday Italian, was a big hit with viewers, securing her place at the kitchen counter on the prestigious food channel.
De Laurentiis has several cookbooks in publication, with a focus on Italian cooking and healthy eating. According to IMDb, he has earned four Daytime Emmy Awards, winning most recently in 2020 for Outstanding Culinary Host and Outstanding Culinary Series for Giada Entertains.
The Food Network on the personable chef states, "she is a globally revered celebrity chef who continues to prove her skill and accessibility not only with her expanding presence beyond Food Network but also with the great success of her cookbooks, brand alliances, food products, a recurring role on NBC's Today and most recently, her Las Vegas restaurant, Giada."
An unusual sweet and savory combination for waffles
RELATED: Food Network Star Giada De Laurentiis Shares Her Favorite Italian Cookies: 'Perfect For the Winter Season'
PopSugar recently took a look at some of the TV host's most popular recipes. They found she had some "tricks up her sleeve to make pasta, waffles, and chicken Parmesan even better." While most of us are happy throwing a frozen Eggo waffle in the toaster and smothering it with syrup, the Food Network beauty has other plans.
De Laurentiis prefers a distinct flavor that is simple to prepare with just a couple of unique ingredients that are not typically used for breakfast. The cookbook author suggests starting with a little bit of unsweetened whipped cream. Next, she adds shredded cheddar cheese, preferably white cheddar, but says whatever you have on hand works.
The last step is to crumble some crispy bacon and add it to the top of this simple yet delicious breakfast dish. It sounds like a weird combination but probably is pretty yummy.
Some great variations on delicious tasting waffles
RELATED: The Decadent Giada De Laurentiis Dessert That's 'When a Cannoli Meets Cheesecake'
The Italian-American chef is definitely not shy about experimenting with food, especially when it comes to waffles. Her sausage and parm waffles sound delicious and are simple to make, taking less than 35 minutes from start to finish. The Belgian waffle recipe consists of only a few pantry items that you probably already have on hand.
To make the delicious dish, mix egg yolks, water, olive oil, and Parmesan cheese into the waffle mix. Whisk the egg whites and fold into the batter. Pour onto a hot waffle iron and sprinkle with Italian sausage crumbles and fresh chives. Serve hot with maple syrup and toppings such as pesto, bacon, or sour cream. Follow along with the recipe on the Food Network.
If you're feeling a little fishy, try De Laurentiis' Smoked Salmon and Waffles. This recipe takes up to an hour, but the end result is amazing. For this dish, you will need thinly sliced smoked salmon, capers, fresh chives, butter, sour cream, milk, eggs, salt, baking powder, and flour. Bon Appetit!