Giada De Laurentiis Reveals Secret to Easy 20 Minute Bolognese Recipe
Giada De Laurentiis cuts the sauce simmering time for bolognese by using an easy shortcut ingredient, canned cherry tomatoes. The Food Network host's pasta dish is an easy weeknight dinner.
Giada De Laurentiis has an easy secret for making a bolognese recipe that's ready in just 20 minutes. The Food Network host relies on a shortcut ingredient that's a huge timesaver.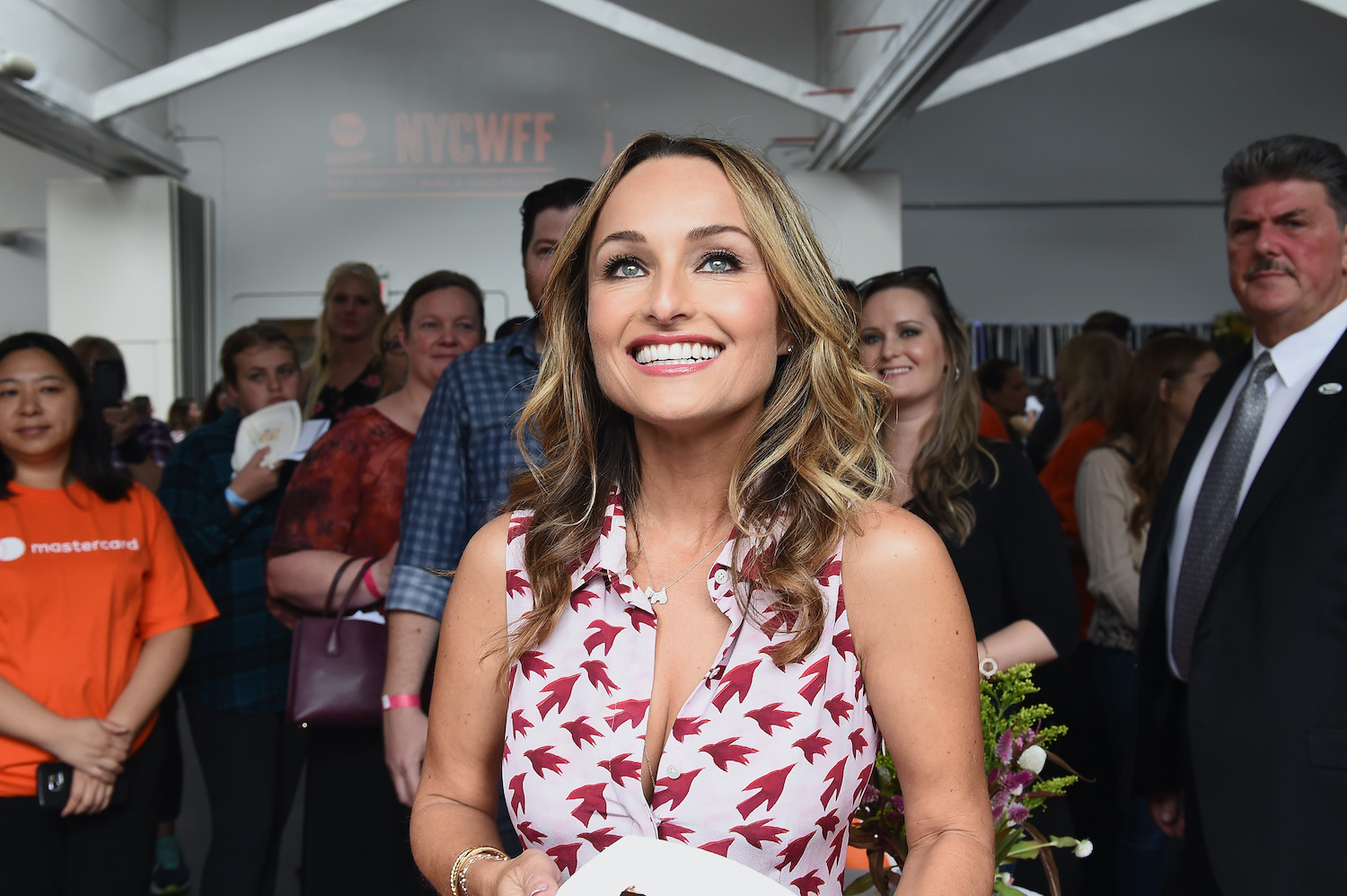 Giada De Laurentiis calls bolognese one of her 'all-time favorite dishes'
De Laurentiis wrote about her speedy bolognese recipe on The Giadzy website and it's definitely one of her favorites when she's pressed for time.
"Bolognese is one of my all-time favorite dishes, but the reality is I often don't have the time on a weeknight to make it happen. This recipe is my shortcut!" she wrote.
She revealed her "secret" to speeding up the dish. "Using canned cherry tomatoes is the secret here — they're so sweet and delicious already, they don't require much cooking time," De Laurentiis explained. "My favorites are Corbara and Datterino. You can use any other canned tomato here, but you might need to cook it for a few more minutes!"
The Food Network host also offered an easy tip for the dish. "Lastly, if your bolognese doesn't seem reduced enough, don't worry — once you throw the pasta in with the sauce and add the cheese, then let it all marry together for a minute, the sauce will thicken up beautifully," she explained.
How to make Giada De Laurentiis' 20 minute bolognese recipe
De Laurentiis shared a video on The Giadzy Instagram account that showed how easy it is to pull the dish together. The recipe on her website says the prep time is just 2 minutes! "This is my quick bolognese that you can put together in just 20 minutes," she said in the video.
She heated olive oil over medium-high heat in a dutch oven, then added chopped onions, carrots, and garlic to the pan. She seasoned the mixture with salt and sauteed it for 4 minutes until the vegetables were soft. De Laurentiis added ground beef to the pot and broke it up with a spoon, then continued cooking the mixture until the beef was completely cooked through.
The Food Network host stirred in the canned tomatoes, broke them by cutting the tomatoes with scissors, and added a parmesan rind, basil, and salt.
De Laurentiis reduced the heat and simmered the sauce for 10 to 15 minutes. She cooked pasta in a pot of boiling water seasoned with kosher salt until al dente. She removed the pasta with a spider strainer tool and added it to the sauce. The Food Network host sprinkled pecorino cheese over the pasta, tossed everything together, and added pasta water as needed.
Her recipe notes to serve the pasta dish with a drizzle of olive oil, parmesan cheese, and basil.
De Laurentiis' bolognese recipe earns rave reviews
The bolognese recipe only has a couple of reviews on The Giadzy site but they are glowing.
"This was so good! I used ground chicken and unfortunately forgot to buy an onion so I had to chop up some old green onions," one person explained. "I also forgot to buy the basil so I added a teaspoon of Calabrian chili paste. The sauce was so delicious, it was better than Rao's, and didn't take long to make."
The reviewer added, "A very forgiving recipe too as it didn't suffer at all from these substitutions."
Another person raved, "So easy and absolutely divine. Very fast yet tastes like it cooked the old-fashioned way! Brava Giada!"