Giada De Laurentiis' Tried-and-True Tip for a 'Moist and Fluffy' Caprese Frittata
Boost your breakfast with Food Network personality Giada De Laurentiis' Caprese Frittata. It's packed with flavor and takes just minutes to prepare.
Convenient, easily adaptable, and simply delicious, there's almost no meal quicker or more filling than a frittata.
Food Network star Giada De Laurentiis' Caprese Frittata features all the flavors of a caprese salad — fresh basil, tomatoes, and mozzarella — in a classic frittata.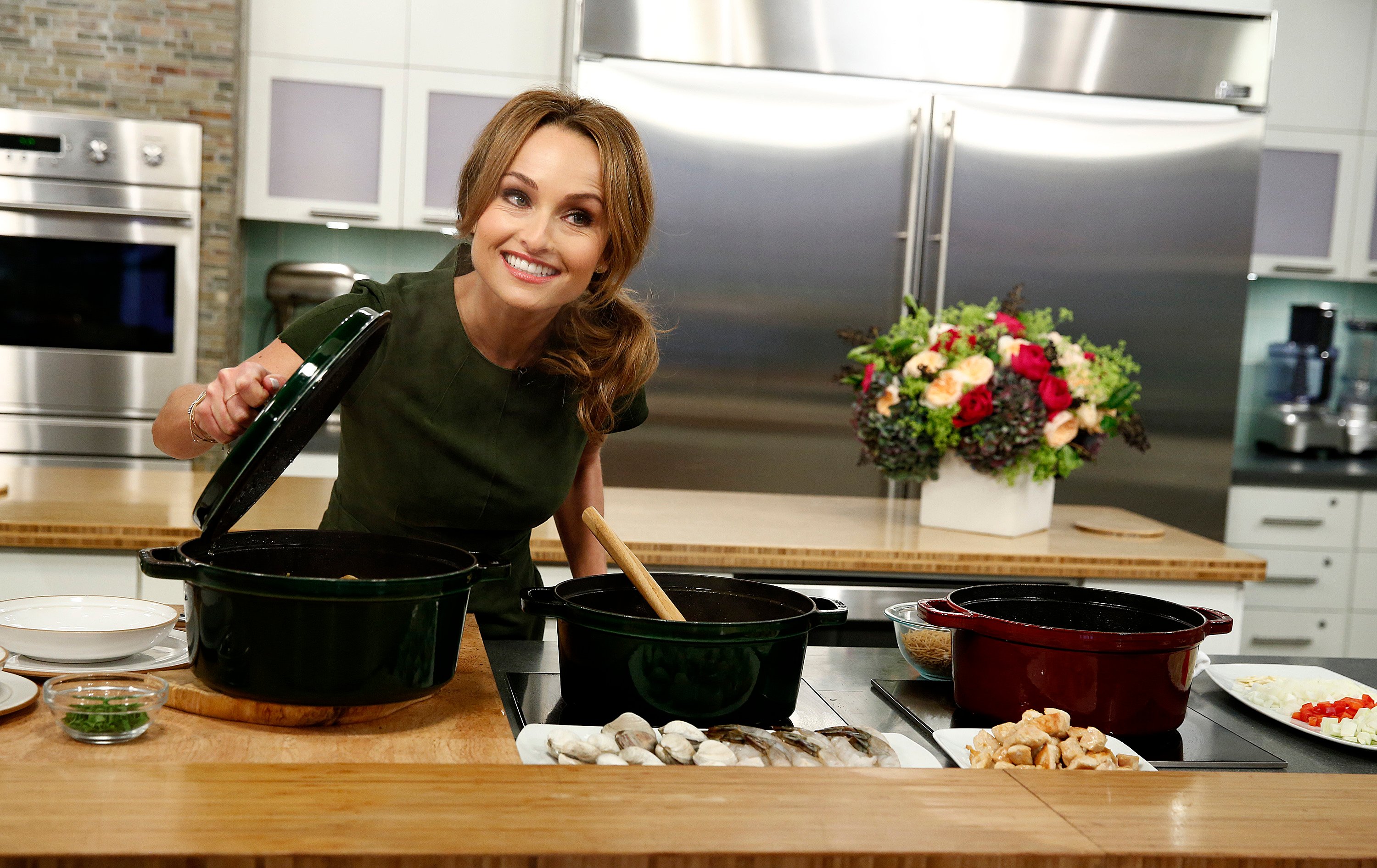 De Laurentiis' Caprese Frittata 'comes together so quickly'
There's something so fresh about a caprese salad. The ripe tomatoes, sweet basil, and creamy mozzarella cheese make a beautifully satisfying meal. Nestled in a frittata, the combination is even better, as De Laurentiis noted on her blog Giadzy, where the complete recipe can be found.
"For the ultimate Italian breakfast, look no further than this caprese frittata," she writes. "It combines the classic elements of a caprese salad — fresh mozzarella, basil, and tomatoes — with fluffy scrambled eggs. It's perfect for breakfast with the family or Sunday brunch for a crowd. It comes together so quickly, and it's easy to slice up for sharing."
The chef revealed her tip for keeping the frittata light and spongy: "It might seem a little strange, but don't skip out on the heavy cream! It ensures that the eggs stay moist and fluffy, plus it adds some richness."
Her Caprese Frittata is an easy anytime meal that can be made vegetarian
De Laurentiis' simple egg dish calls for just a handful of ingredients: extra virgin olive oil, cherry tomatoes "sliced into rounds," large eggs, heavy cream, basil leaves, mozzarella cheese, sliced Prosciutto and, optionally, more halved cherry tomatoes and micro basil.
And it couldn't be easier to make. Heat the olive oil and the tomatoes in an ovenproof, nonstick skillet on medium heat "until they are soft and beginning to fall apart."
In the meantime, preheat the broiler and arrange the oven rack in the middle.
In a large bowl, whisk the eggs, cream, and basil until the mixture is "smooth and light." Add the mixture to the tomatoes in the skillet, De Laurentiis says, followed by a sprinkling of mozzarella. Allow this to cook for a few minutes.
Now it's time to broil this frittata! Put the skillet under the broiler for about five minutes, "or until the eggs are just set." Arrange the prosciutto, if using, on the broiled frittata, along with the halved cherry tomatoes and micro basil, if desired.
De Laurentiis notes on Giadzy, "To keep this dish vegetarian, leave off the prosciutto at the end."
De Laurentiis proves frittatas are all about creativity
The Simply Giada host isn't kidding about her love of frittatas. The beauty of the dish, she said in Food Network's video on "How to Make a Frittata" (above), is that "you take whatever leftovers you had in your refrigerator and you throw it with a bunch of eggs, and you fry it up. It is so fast to make, so easy, so nutritious, and lots of fun to see what colors and what's inside the frittata today."
The Food Network site features her recipes for a variety on the breakfast dish. Some of her creations include frittatas with Potato and Prosciuto, Sweet Potato and Kale, Cheesy Bacon and Hash Brown, Chicken and Orzo, and Asparagus, Tomato, and Fontina.
And, as the Giada at Home star notes, just open your fridge for frittata inspiration!