Gigi Hadid Gets Candid About Modeling While Pregnant
Gigi Hadid is one of the world's biggest supermodels, and a member of a very high-profile family. While Hadid frequently makes headlines for her stunning editorial campaigns, she is also frequently in the news due to her personal life.
Hadid's April pregnancy announcement has had fans buzzing. While there's been some controversy surrounding the news, Hadid has shown, time and time again, that she has the maturity and the poise to handle pregnancy and motherhood in the spotlight. 
Gigi Hadid is a famous supermodel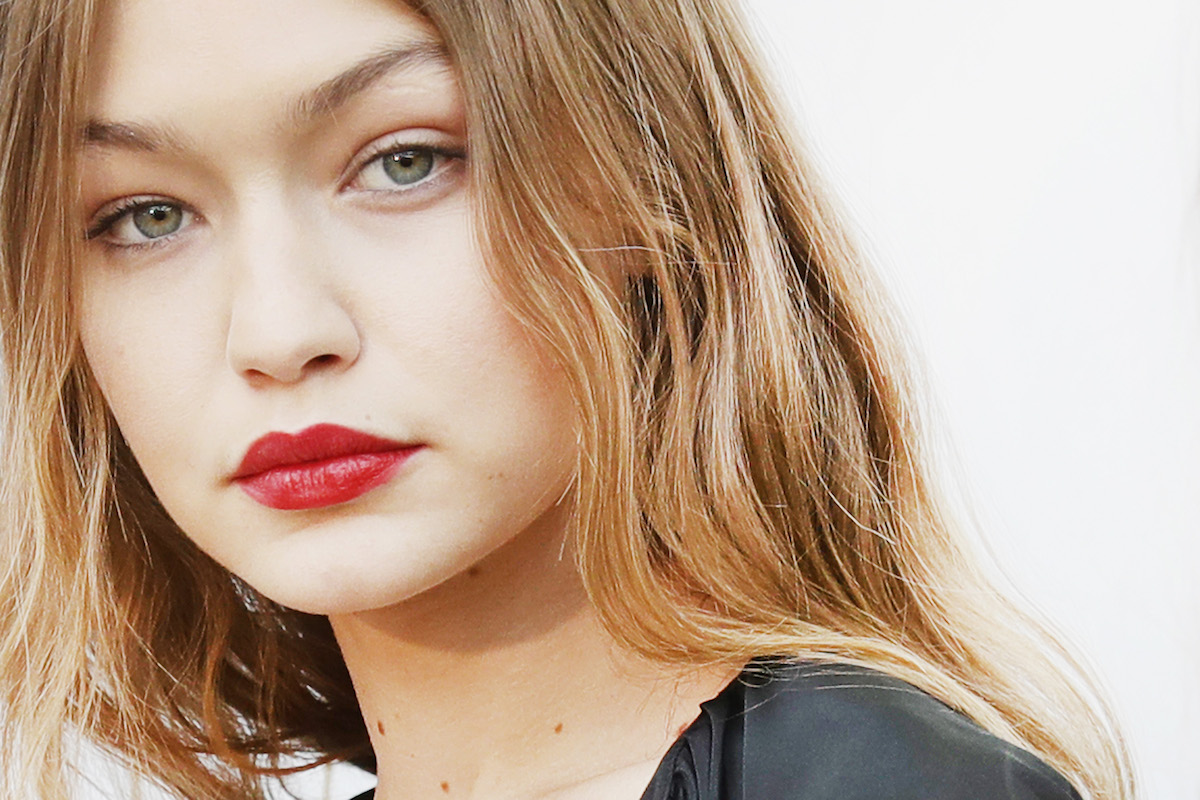 Born in 1995, Hadid began modeling when she was just a baby. Born to the wealthy real estate developer Mohamed Hadid and supermodel Yolanda Hadid, young Gigi Hadid has many brothers and sisters and enjoyed a multicultural upbringing.
After a few years of being a child model, Hadid stopped working to focus on her education. She eventually returned to the modeling world in 2013, when she moved to New York.
Hadid's striking looks made her a star to watch in the early years of her career, and all throughout 2014 and 2015, Hadid worked with some of fashion's biggest names, from Guess to Maybelline. She appeared on a slew of magazine covers and walked runways all over the world.
She became friends with a number of high-profile stars, including Taylor Swift and Kendall Jenner, cementing her place as a tabloid fixture. As popular as Hadid's modeling career has been, her romances have earned her the greatest amount of attention. 
The speculation surrounding Gigi Hadid's pregnancy
Hadid has dated several stars, including Cody Simpson from 2013 until 2015.
In 2015, Hadid entered a long-term on-again-off-again relationship with former One Direction singer Zayn Malik. She appeared in one of his music videos, and the two even posed for editorial campaigns together.
Fans were very invested in their relationship. However, in the summer of 2019, Hadid was seen spending time with Tyler Cameron, prompting many to speculate that Hadid and Malik had called it quits.
By late 2019, Hadid and Cameron had apparently called off their romance. The supermodel was seen with Malik once again, although this time, they chose to keep their romance well under wraps.
Still, by the spring of 2020, Hadid and Malik announced that they were expecting a baby. A few fans questioned whether Malik was truly the father of Hadid's baby since her romance with Cameron was so recent.
Much of the speculation was likely due to the fact that Hadid chose to stay so private during the early days of her pregnancy. However, in recent days, the model has been opening up, talking about what it is like to be working while pregnant. 
What did Gigi Hadid reveal about working while pregnant?
Hadid and Malik are eagerly awaiting the arrival of their baby. While Malik reportedly believes that they are "soulmates" there will undoubtedly be some difficult days ahead of them.
Being pregnant in the spotlight is not easy, and even though Hadid is a wealthy supermodel, she experiences stress just like every other mother-to-be. Recently, Hadid opened up about pregnancy, admitting that while she loved doing shoots while pregnant is much harder than it is normally, she "loved" her recent baby bump photo session.
Hadid also captioned a recent photo of her pregnant belly with the statement "appreciate all the love & well wishes. Will never forget creating these special images with my friends." Hadid recently confirmed that she and Malik are having a baby girl — and it is likely, based on Hadid's own strong work ethic, that her daughter will grow up to do something that she loves, regardless of whether she follows the family tradition of modeling.