'Gilligan's Island': Alan Hale Jr's Long Trip to His Skipper Audition
In 1964, Gilligan's Island debuted on the CBS Network. The TV series follows the humorous adventures of seven castaways stranded on a deserted island. The chemistry between the actors is one of the reasons the sitcom is a classic in television history. However, one of the stars almost missed out on their role due to scheduling conflicts.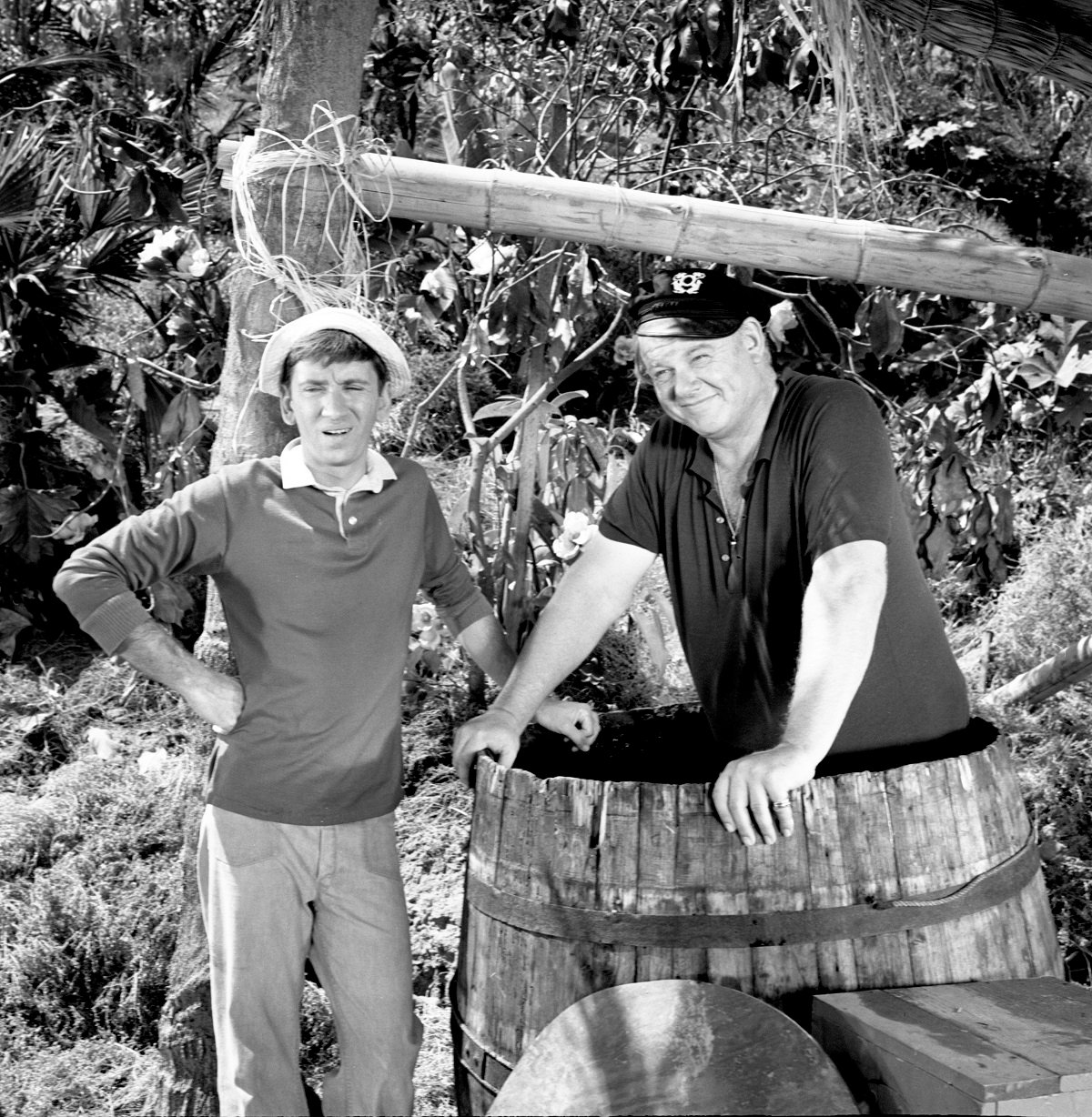 'Gilligan's Island' star Alan Hale Jr's long journey
The Skipper is one of the pivotal characters on the show, and it's hard to imagine anyone besides Alan Hale Jr. in the role. However, he almost lost out on the chance due to other work commitments. Hale was Utah filming the Western flick Bullet for a Badman when he got a call about the Gilligan's Island audition.
This created quite a dilemma for the actor, but he wouldn't miss out on a golden opportunity. According to IMDB.com, to make it to the audition, Hale left the movie set on horseback. Once he reached a local highway, he hitchhiked to Las Vegas, then catching a plane ride to Los Angeles. It was a long trip, but it was well worth it.
Skipper was a tough role to cast
Out of all the roles, Skipper was the one producers had trouble casting. Many actors, including All in the Family star Carroll O'Connor, audition for the part. Yet, producers couldn't find the right fit for the burly and lovable ship captain.
As production neared on the comedy, creator Sherwood Schwartz worried they wouldn't find a suitable Skipper. However, Schwartz soon found the right actor during a night out with his wife. During an interview with the Archive of American Television, Schwartz spotted Alan Hale Jr in a restaurant and knew he'd be perfect for Skipper. The following day, Schwartz contacted Hale's agent and got the ball rolling on setting up the audition.
Skipper is Alan Hale Jr's famous role
As the son of actors Alan Hale Sr. and Gretchen Hartman, Hale followed in his parents' footsteps. Hale already had an extensive career in theater, film, and television before being cast as Skipper. Yet, it's his Gilligan's Island role that would make him famous.
For three seasons, Hale portrayed the brave leader of the castaways. Viewers loved the friendship with him and first mate Gilligan (Bob Denver). Although the two had a close bond, Skipper often got annoyed with his "little buddy" and smacked him with his hat. Following the show's cancellation in 1967, Hale would reprise his role in three Gilligan's Island films and two animated series.